Key facts
Start date: September

Accreditation: Professional Membership of the Chartered Institute of Personnel & Development at Associate Member, Chartered Member or Chartered Fellow level

Study mode and duration: 12 months full-time
Study with us
understand how multinational organisations can best mobilise a culturally-diverse workforce
prepare for a HR career in global organisations
gain professional membership of the Chartered Institute of Personnel and Development
develop an understanding of how and why human resource policies and practices differ across the world
opportunity to undertake a project placement
Back to course
Why this course?
This course will help you to develop an understanding of how and why human resource policies and practices differ across the world. You'll examine how international companies address these challenges.
It allows you to consider these issues critically and encourages you to think more practically about the skills required to manage in an international context.
The programme will provide you with a good understanding of theoretical debates and policy issues affecting human resource management in the global context.
You'll develop an awareness of the range of possible national and regional models for the management of human resources within the globalised economy.
You'll learn about the impact of local cultural and institutional influences on the practices of global organisations.
By the end of the programme, you'll have a good working knowledge of the skills required to manage in an international context, as well as an understanding of how multinational organisations can best mobilise a culturally diverse workforce.
You'll have the opportunity to regularly engage with senior HR professionals through departmental and external networking opportunities. Throughout the course of your study there will be a number of guest lectures and tailored seminars delivered by leading HR and business managers, focusing on the practical challenges of managing people in multi-national enterprises and international organisations. Additionally, there will be opportunities to attend high-profile conferences for HR professionals.
The programme is delivered by the Department of Work, Employment & Organisation, which is home to the highly regarded Scottish Centre for Employment Research.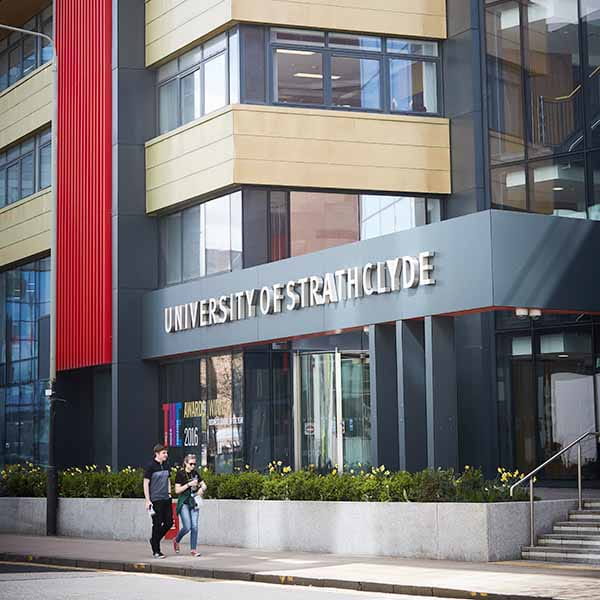 What you'll study
You will take a mix of core and elective classes. The curriculum provides a good balance between theory and practice. You'll undertake an introductory HRM class early in semester 1 to prepare you for the core classes which follow. This class covers HRM concepts and functions such as:
the nature of HRM
people and their role in organisations
recruitment and selection of employees
managing people in the workplace
motivation and workplace relations
rewards and benefits
training and developing the workforce
Business Skills will help you develop and improve a range of definable skills that are pivotal to successful management practice and to effective leadership. The module also seeks to develop further more-specialised skills that are of particular significance to effective higher-level people management and provides opportunities for applied learning and continuous professional development.
Integrated dissertation and research project
During the second semester, you will produce an integrated dissertation and research report (IDRR) based on analysing a human resource issue in an organisation. You are encouraged to use your own contacts to gain access to an organisation, although assistance will be given by the department to offer you opportunities to access an organisation. For the IDRR you are encouraged to complete an 8-10 week placement within an organisation to understand the HR function within the business and to work with the organisation to identify an HR issue they currently face in order to carry out research and analysis to address this issue. During semester 2, no classes are timetabled on Thursdays and Fridays to allow you to focus on your IDRR.
Strathclyde Business School
Strathclyde Business School was founded in 1948 and is a pioneering, internationally renowned academic organisation with a reputation for research excellence.
One of four faculties forming the University of Strathclyde, SBS is a triple-accredited business school (AACSB, EQUIS and AMBA) and was the first business school in Scotland to achieve this accolade in 2004. The Business School is home to seven subject departments and a number of specialist centres, all of which collaborate to provide a dynamic, fully-rounded and varied programme of specialist and cross-disciplinary courses.
Strathclyde Business Network
As a postgraduate student at Strathclyde Business School, you may choose to join the Strathclyde Business Network, a student-led initiative that facilitates interaction with business and industry leaders.
The Network aims to foster knowledge sharing, facilitate discussion and enable networking opportunities with the very best business professional in industry. Every year the Network organises Glasgow Business Summit, which is the first-ever student-led business conference in Scotland and brings together students with leading businesses from across the UK.
Triple-accredited business school
Chartered Institute of Personnel and Development (CIPD)
The course allows you to work towards a professional level of membership of the Chartered Institute of Personnel and Development (CIPD). CIPD is the professional body for human resource and learning and development professionals. CIPD qualifications are valued by employers and are often a pre-requisite for HR roles. TThe MSc is an advanced level CIPD accredited programme aligned to the Profession Map standards and meets the educational requirements for Associate Member of CIPD (AssocCIPD). You're required to join the CIPD as a student member at the start of the course and renew your student membership during the academic year.
Accreditation
The Postgraduate Diploma (PgDip) stage of this programme is accredited as meeting the knowledge requirements for Professional Membership of the Chartered Institute of Personnel and Development (CIPD) at Associate Member, Chartered Member or Chartered Fellow level. The Department of Work, Employment & Organisation is a CIPD accredited programme provider.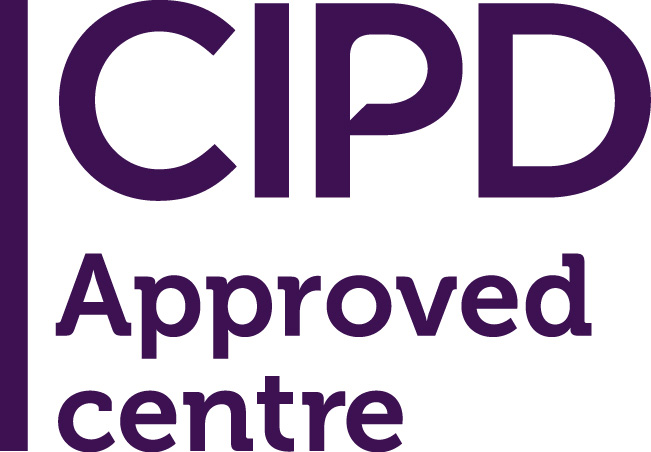 Business Skills
The module is primarily concerned with developing and improving a range of definable skills that are pivotal to successful management practice and to effective leadership. These include thinking and decision-making skills, the management of financial information, a range of team-working and interpersonal skills and others associated with developing personal effectiveness and credibility at work.
The module also seeks to develop further more-specialised skills that are of particular significance to effective higher-level people management and provides opportunities for applied learning and continuous professional development. Finally, the module seeks to help learners make the most of their formal programmes of study with the inclusion of key postgraduate study skills and requires critical reflection on theory and practice from an ethical and professional standpoint.
A variety of learning methods will be used in this module including lectures, group discussion, practical demonstration and role play, hands-on computer exercises and individual reading. Topics covered:
Continuing Professional Development (CPD)
Questioning Techniques
Negotiation Skills
Discipline and Grievance
Finance
Dealing with Difficult Situations
Coaching and Mentoring
Comparative Employment Relations
The aim of this class will be to examine current issues in the field of comparative employment relations including from a political economy perspective and to outline and examine comparative employment relations in the context of the international political economy together with the strategies and practices utilised by international firms. The class will also analyse comparative employment relations from a range of social and institutional perspectives and from a range of distinct environments.
HRM in a Business Context
The aim of this module is to explore human resource management as both a strategic function and essential aspect of the management role, which creates value for both business organisations and stakeholders through the effective organisation of people and associated work systems. The module examines the business context and socio-economic drivers which shape corporate strategies and in turn, shape the strategic policies and practices of human resource management.
20 credits.
Labour & Diversity in a Global Context
This class will provide you with the opportunity to explore patterns of labour mobility across nation states and how these have varied across space and time. A key focus will be on the issue of diversity management within and between nation states in an era of more integrated markets and the practical implications these have for managers working in different political and economic contexts.
Leading, Managing and Developing People
The aim of the module is to build upon core theories and strategic practices discussed in Semester One HR916 HRM in a Business Context, by critically examining both HRM and HRD practices for building and managing productive, effective, and healthy workers.
This module will utilise a central two-hour lecture to disseminate core knowledge and generate class discussion. On-line learning materials provide links to case studies and tasks which will be discussed in additional 1-hour seminars designed to engage student reflection on the class material.
Managing Human Resources in Multinationals
The aim of the class is to provide students with knowledge and critical understanding of the context and content of human resource management in a globalising economy by focusing on the activities of multinational companies.
The class will utilise a variety of teaching and learning methods. The emphasis will be on adopting a student-centred approach to teaching and learning to encourage a high degree of student-driven learning. Within the formal teaching time there will be a mix of lectures, tutorials, case study-based discussion and videos.
Research Methods
The aim of this class is to help students prepare for undertaking their Integrated Dissertation and Research Report. Sessions covered include research design, ethical consideration in research and analysing and presenting data.
Employee Reward
This module examines the interdisciplinary nature of reward management in an organisational context, presenting different theoretical and philosophical approaches to pay determination (e.g. economic, psychological, legal, and political) in relation to contemporary trends in employment policy and employee relations.
Reward management strategies that consider relative value, individual and collective contribution and labour markets will be examined. Specific subjects covered within this module include: pay and reward strategies within private, public and third sector organisations; legal constraints in determining pay structures; job analysis techniques; pay differentials for disadvantaged groups; and non-monetary reward. International comparisons will be made available as appropriate.
Learning and development in this class is designed to appeal to a range of learning styles, and to integrate argument, action, and reflection. This means that the format of the learning periods combines lecturing, group work on case studies and discussion. A variety of teaching methods will be adopted including formal lectures, guest lectures, individual reading, and applied exercises including group presentations.
People Resourcing
The aim of this class is to help students to understand People Resourcing issues within organisations and related concepts in order that they can become thinking practitioners in the field. General knowledge-based objectives include developing knowledge and understanding of a number of issues facing practitioners within organisations who are responsible for ensuring that the organisation is effectively resourced with people.
The learning methods will combine elements of formal presentations, individual reading, group discussions, and class feedback sessions. Learning and development in this class is designed to appeal to a range of learning styles, and to integrate argument, action, and reflection. This means that the format of the learning periods combines lecturing, group work on case studies and discussion.
Intensive classes offered at the Business School's Spring School
These are a selection of Strathclyde Business School classes that are on offer for the duration of Spring Break that students on the course can select to take.
Please note that classes may differ from year to year depending on what departments have on offer. Find out more about the Spring School here.
Learning & teaching
Core and elective classes will be taught across two semesters running from September to December and January to March. Classes will be taught through a combination of lectures, workshops, interactive sessions, practical demonstrations and role-play. You'll also benefit from guest lectures given by distinguished HR professionals, and a business skills development programme. The integrated dissertation and research report is undertaken during the summer months.
Assessment
Classes are assessed by various methods, including essays, individual and group projects and final exams. Exams will take place at the end of each semester in December and April/May. You'll also keep a CPD Record that describes all your important learning activities and experiences during the course. Submission of a satisfactory CPD Record is a requirement for completion of the course.
Chat to a student ambassador
Want to know more about what it's like to be a Strathclyde Business School student at the University of Strathclyde? A selection of our current students are here to help!
Our Unibuddy ambassadors can answer all the questions you may have about their course experiences and studying at Strathclyde, along with offering insight into life in Glasgow and Scotland.
Chat now!
Back to course
Entry requirements
Please note that achieving the minimum entry requirements does not guarantee acceptance on the course.
Pre-Masters preparation course
The Pre-Masters Programme is a preparation course held at the University of Strathclyde International Study Centre, for international students (non EU/UK) who do not meet the academic entry requirements for a Masters degree at University of Strathclyde. The Pre-Masters programme provides progression to a number of degree options.
Upon successful completion, you'll be able to progress to this degree course at the University of Strathclyde.
Back to course
Fees & funding
All fees quoted are for full-time courses and per academic year unless stated otherwise.
Fees may be subject to updates to maintain accuracy. Tuition fees will be notified in your offer letter.
All fees are in £ sterling, unless otherwise stated, and may be subject to revision.
Annual revision of fees
Students on programmes of study of more than one year should be aware that tuition fees are revised annually and may increase in subsequent years of study. Annual increases will generally reflect UK inflation rates and increases to programme delivery costs.
Go back
Scotland

£12,250

England, Wales & Northern Ireland

£12,250

International

£23,200

Additional costs

Graduation gown hire.

Chartered Institute of Personnel and Development Membership


PGDip/MSc Human Resource Management and International Human Resource Management is accredited by the Chartered Institute of Personnel and Development (CIPD) and students wishing to achieve Associate Membership of CIPD on completion of the course are required to join as a student member during their studies.

This is not mandatory for passing the course but is required by CIPD to achieve membership update on passing the course. The cost for 2022/2023 is a £40 joining fee plus a £98 member fee (dependent on when you join in the year, CIPD offer different membership fee options). Students pay the member fee when they start in September and when they renew their membership fee in July.

(information correct 26/04/2021)

Available scholarships

Take a look at our scholarships search for funding opportunities.

Visa & immigration

International students may have associated visa and immigration costs. Please see student visa guidance for more information.
How can I fund my course?
Go back
Scottish postgraduate students
Scottish postgraduate students may be able to apply for support from the Student Awards Agency Scotland (SAAS). The support is in the form of a tuition fee loan and for eligible students, a living cost loan. Find out more about the support and how to apply.
Don't forget to check our scholarship search for more help with fees and funding.
International students
We've a thriving international community with students coming here to study from over 100 countries across the world. Find out all you need to know about studying in Glasgow at Strathclyde and hear from students about their experiences.
Visit our international students' section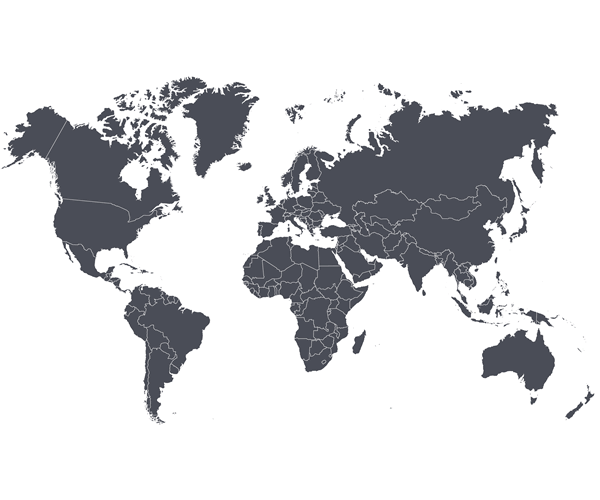 Back to course
Careers
As a graduate of this programme, you'll be well placed to work for organisations including global multinationals, government bodies, and global non-governmental organisations (e.g. International Labour Organisation (ILO) and UNICEF). In recent years, graduates have accessed a range of jobs with a variety of organisations and recent graduate destinations and jobs have included:
Head of Human Resources at Reiches, Austria
HR Advisor at Aberdeen Standard Investments
Business Analyst at Calaisco, Berlin
Principal Recruiter at ADAMAR, Indonesia
HR Executive at Clintec Pharmacetucials
Doctoral Researcher at University of Strathclyde
Glasgow is Scotland's biggest & most cosmopolitan city
Our campus is based right in the very heart of Glasgow. We're in the city centre, next to the Merchant City, both of which are great locations for sightseeing, shopping and socialising alongside your studies.
Life in Glasgow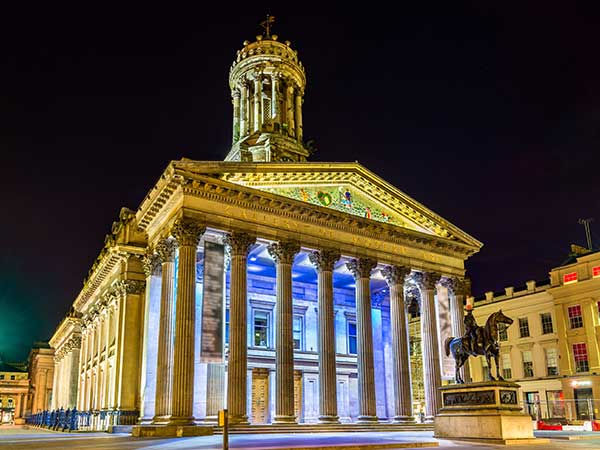 Have you considered?
We've a range of postgraduate taught and Masters courses similar to this which may also be of interest.