International Human Resource Management (MSc)

Xu Pei
Before the University of Strathclyde
Before studying at Strathclyde, I was counsellor in higher vocational colleges, complete with a degree in administrative management. It was during that time, and through practically applying my management knowledge, that I started having a strong interest in human resource management. After learning that Strathclyde Business School was triple accredited by AMBA, AACSB and EQUIS, it became my first choice for postgraduate study. In addition, studying international human resource management would allow me to think critically and apply my management knowledge in a more diversified way, which is why I chose this major.
Studying at Strathclyde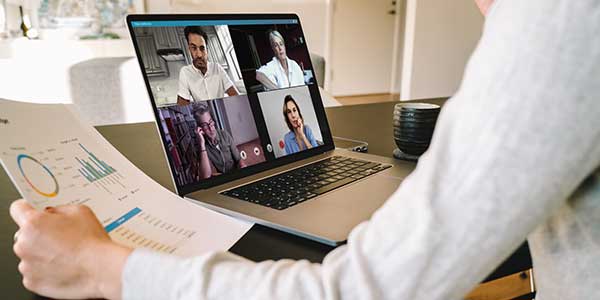 Due to the COVID-19 pandemic, online learning was something everyone had to face. Although there was uncertainty, I enjoyed this new mode of learning because of the high-quality teaching. Every professor on the International Human Resource Management course was very professional and patient. They increased the students' enthusiasm for online learning through class interaction and group discussions.
For example, in Business Skills, Joanna Butler asked us to combine theory with reality through role-playing in order to cultivate and exercise our coaching and mentoring skills. In HRM in a Business Context, Charlie Ford, Dennis Nickson, Stewart Johnstone and Kendra Briken outlined the formation of human resource management through vivid and frequent case studies and theories.
What I gained most from the course was my way of critical thinking. The course encouraged and helped me to think critically about the direction and skills of human resource management in the international environment. The diverse perspectives also enriched my understanding and cognition of the cultures and systems of different regions.
In addition, Karen Morrison, Programme & External Links Manager, was very patient and willing to help every student, especially international students. She gave me warm answers and cared about my situation, for which I am very grateful. Finally, I would like to thank each professor and administrator of International Human Resource Management for making sure I had a great experience.
Job placement opportunities
With the help of this course, I was very lucky to have had the opportunity to intern with the Young Chinese Professionals (YCP) Ambassador Programme. YCP is affiliated with the UK Federation of Chinese Professionals (UKFCP), one of the largest overseas Chinese professional associations. During my internship, I was mainly responsible for the team of student ambassadors. I was also involved in the organisation and promotion of YCP Award and UK-CHINA Careers Fair. By undertaking this internship in my spare time, I improved my communication and coordination skills.
Some last words
I say to everyone who comes to Glasgow:
You will be grateful for your choice!
Here is an open and inclusive city, romantic and artistic here, and with its deep passion intertwined. People are very fascinated by it. I believe that after seeing this lovely city, you will fall deeply in love with it!