Key facts
Start date: September

Accreditation: validated by the Scottish Social Services Council

Study mode and duration: 24 months full-time


2nd in Scotland for Social Work (Times/Sunday Times Good University Guide 2023)
Study with us
Often a last line of defence for people in crisis, social workers make an immense difference in the lives of those in need.
The Masters in Social Work (MSW) provides an initial qualifying programme in social work, validated by the Scottish Social Services Council. The course offers:
placements of 90 days in each year of the course in a range of social work service settings
a qualification recognised outside the UK
a stimulating blend of university-based teaching and agency-based learning opportunities across both years
the opportunity to develop the knowledge and skills required to make effective interventions in the lives of a range of service groups
Back to course
Why this course?
Through assessing risk and need, promoting social justice and promoting social justice, social workers make an immense contribution to people's lives. We are also seeing growing demand for dedicated social workers with empathy, patience, practical skills and social skills.
The MSW in Social Work is a two-year, full-time postgraduate degree course recognised throughout the UK. In due course, it's expected to meet the criteria for recognition in the EU and elsewhere overseas.
Based on the Standards in Social Work Education (SiSWE) and validated by social work's professional body in Scotland, the Scottish Social Services Council (SSSC), the course provides a stimulating blend of university-based teaching and agency-based learning opportunities across both years.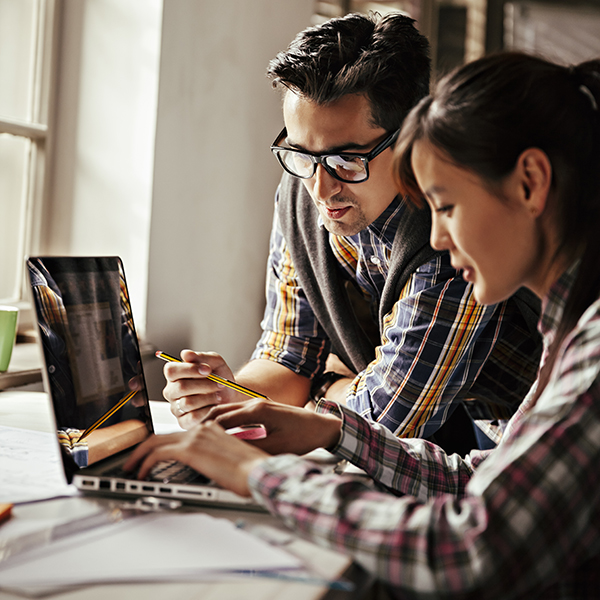 Interested in postgraduate study?
At the Faculty of Humanities and Social Sciences, our friendly and knowledgeable team will be available to provide you with all the information you need to kick-start your postgraduate journey at the University of Strathclyde. Register for upcoming events below:
What you'll study
You'll undertake taught modules, a dissertation and assessed placements in a range of social work service settings.
Students are required to register with the Scottish Social Services Council (SSSC) including Protecting Vulnerable Groups Scheme (PVG). This is for successful applicants applying to courses which involve placement opportunities (working with children, young people and vulnerable adults).
Work towards the Masters dissertation is mostly scheduled for the period beyond Year 2 of the programme. We will tell you how this is organised during Year 1.
Teaching staff
The School of Social Policy and Social Work has a long and rich tradition of education, research and consultancy in social work. It brings together a staff group with extensive experience in the varied areas of social work practice – children and families, criminal justice social work and community care.
The Centre for Excellence for Children's Care and Protection (funded by the Scottish Government to improve the wellbeing of vulnerable children and families, and care leavers), the Centre for the Child and Society, and Community Care Works are all based within the School and contribute to teaching in the course as well as to research and consultancy.
Learning & teaching
Our approach is student-centred and aims to promote reflective learning. Our key approach is problem-based learning which is universally recognised as an effective way of developing the critical thinking and problem-solving skills needed by busy professionals.
The course is taught through lectures, seminar groups, simulations and individual skills rehearsal, using interactive e-learning wherever relevant. At the heart of the course is practice learning in social work service agencies and you'll undertake formally assessed placements each year.
Assessment
You'll receive regular feedback on specific tasks related to teaching and learning as you work through a module. Formal assessment methods including essay, report, presentations and peer group assessments.
How to become a social worker
Find out more about the process of study, training, accreditation and registration as a social worker in the Scottish context.
How to become a social worker
Semester 1
Social Policy Law & Social Work Organisations
This module will equip you with a critical understanding of the social, cultural, political and legal context within which you'll operate in as a social worker. Developing knowledge of the legal and social policy contexts that shape and inform practice is important for social workers in their decision making when working with service users and carers, in every setting in which they practice. The module will provide you with a critical understanding of the range of needs expressed within society, the factors which define need and the sources of inequality and social processes that give rise to need. The module will draw on sociological and psychological concepts across the life course whilst simultaneously helping you critically examine the statutory social work response to people in society.
Theory, Practice & Professional Development
The aim of this module is to enable you to:
develop practice skills centred on theories and frameworks underpinning assessment practices in social work
build on strong ethical foundations necessary to engage with vulnerable service users
demonstrate your understanding of and adherence to the Code of Practice for Social Services Workers
This module is an introduction to research methods for students who will have come to the course from different academic disciplines. In the module students are introduced to why they should, as future social workers, be research minded, before exploring broad issues which underpin research methods.
Semester 2
This module consists of a formally supported and assessed placement of 90 days in one of a range of social work service settings. These include:
area service centre offices
schools
groupwork projects
criminal justice settings
hospitals and other health settings
residential and day care centres
specialist service centres in the community
emergency services
You may be required to work unsocial hours and shift patterns to accommodate the needs of service users. Placements are to be found in both local authority and the independent sectors.
Semester 1
Risk & Protection in Organisational Contexts
This module offers an integrated approach to the understanding of risk assessment and risk management by situating risk practices with the organisations which carry out these roles and responsibilities.
This module is intended to provide you with knowledge and understanding of theoretical frameworks of social work intervention and to equip you with the practice skills and theory required for Practice 2.
This module links to, and builds on, Research Methods 1. It looks in more depth at employing research methods; here the emphasis is on qualitative methods but quantitative methods are also covered in the way in which they are applied to areas relevant to social work.
Semester 2
This consists of a formally supported and assessed placement of 90 days in one of a range of social work/social care service settings. These placements take place in a variety of social work settings across the west and southern coast of Scotland, including social work departments and voluntary organisations. You'll get the opportunity to work with children and young people, older people and adults and people with disabilities or mental health problems and people who use criminal justice services.
You may be required to work unsocial hours and shift patterns to accommodate the needs of service users. Placements are to be found in both local authority and the independent sectors.
Work towards the Masters Dissertation begins in year 1 with students generally completing the dissertation within 24 months of commencing the course.
Back to course
Entry requirements
Academic requirements

Upper second-class Honours degree, preferably in a social science discipline but graduates in other disciplines with an understanding of social sciences are welcome. Maths National 5 C/Applications of Mathematics National 5 C (or equivalent) or above. Applicants must be able to demonstrate sufficient numerical, statistical and budgetary competence to deal with the demands of study and placement. An English qualification at the minimum of SCQF level 5 or equivalent is also required (or evidence of an Honours Degree). Where English is a second language, an IELTS (Academic) score of 7.0 overall is required.

Suitable candidates must be able to demonstrate at least six months directly relevant experience in social work, social care, community work or a closely-related activity at the point of application or twelve months equivalent part-time experience. This is compulsory.

In exceptional cases where an applicant does not have a degree, the applicant may be considered if they have extensive professional experience showing career development and can demonstrate academic ability at postgraduate level, equivalent to SCQF Level 10 or above.

Relevant work experience

In general, we expect you to have had at least six months full-time work experience, or its equivalent in part-time work, at the point of the application.

We're more concerned with the quality of experience than whether or not it's paid. It's useful to think about experience in three dimensions – duration, range and depth. While longer and more diverse experience is of great value, depth (or quality) is perhaps more important since this is what allows learning and professional development. Often experience is 'deeper' in contexts where supervision is offered regularly, allowing for in-depth discussion in practice issues and dilemmas. Undertaking relevant reading and training while working often helps people to deepen the quality of their work experience.

Criteria for work experience

The following indicate the criteria we look at in considering the relevance and suitability of your work experience. Does it:

involve direct contact with people either as service users, eg individuals, families or groups where the focus is on helping them live with or manage major difficulties in their lives, or in stimulating collaborative ventures to seek social change?
develop critical awareness of the range, depth and complexity of social and personal problems and the variety of individual and agency responses which can address these?
develop basic knowledge of the functions of social work, social care and/or community development agencies?
develop skills in helping other people in difficulty eg skills in identifying and assessing problems, jointly planning and supporting a response to them or coping with stress?
does it provide opportunities to reflect on, and take action to combat, discrimination and oppression in people's lives?
generate an awareness and an ability to act in the light of the value dilemmas involved in both helping activities and social change activities eg reflecting on the tensions between individual rights and freedoms and collective social obligations?

Relevant work settings

work may be undertaken in a wide variety of settings eg community-based offices, residential provision, day care services, community organisations
work may be carried out with a range of client groups – commonly people who experience various forms of disadvantage
it should be supervised by a member of staff of the status and experience to provide a reference indicating suitability for entry to social work education

Personal qualities

The kinds of personal qualities which we look for in an applicant include:

ability to convey genuine warmth and interest in people
ability to see strengths and potential in even the most difficult circumstances and people
genuine interest in difference and diversity and an obvious ability to adapt and change
willingness to question conformity and risk discomfort in challenging attitudes which encourage discrimination and complacency
ability to support people who live with difficult, sometimes worsening circumstances
ability to help people set and follow their own agendas while being capable of asserting your authority where their welfare requires it
being level-headed and helpful in the face of people's distress, pain and anger, even when it's turned on you
quiet confidence in your own ability and the capacity to argue and defend your views in a constructive way
satisfaction in helping manage and, where possible, resolve conflict, but never at the expense of sacrificing the interests of vulnerable people
taking enjoyment from both using your own initiatives as well as working accountably as part of team
ability to accept constructive criticism and learn from your mistakes
passion to fight for the rights of disadvantaged people
have a non-judgemental attitude

Communication skills

The communication skills which we would expect applicants to demonstrate would include the capacity to:

engage appropriately with a wide range of people
communicate expressively, fluently and convincingly in verbal and written form
understand, calculate and present accurately, basic numerical and financial information
possess at least a basic understanding of information and communication technology and be able to acquire sufficient competence by the end of Year 1/level 1 of the course

Professional suitability

All entrants must register with the Scottish Social Services Council (SSSC) and meet suitability criteria regarding offending history, employment record, etc.
Overseas students
Overseas applicants should be able to demonstrate their motivation, aptitude and preparedness for social work training. You must have substantial relevant paid or voluntary work experience. In addition, you must have a recognised degree or an equivalent qualification.
Application for entry to the course must be made through UCAS. The subsequent selection process is broadly the same as for UK and EU applicants. However, in order to ensure that applications from outside the UK are given full consideration it is advisable that in addition to applying to UCAS you should send additional information directly to us. This should include:
detailed information about degrees held and the awarding institution(s)
where English is a second language, an IELTS (Academic) score of 7.0 overall is required
details of work experience, with particular reference to the aspects referred to in the guidelines on work experience
a statement about reasons for wanting to study in the UK
financial arrangements for meeting the cost of tuition fees and living expenses during the two-year course
an indication that you would be available to come to the UK for interview; applicants who are not able to come for interview may be asked to supply additional written material and/or references.
Chat to a student ambassador
If you want to know more about what it's like to be a Humanities & Social Sciences student at the University of Strathclyde, a selection of our current students are here to help!
Our Unibuddy ambassadors can answer all the questions you might have about courses and studying at Strathclyde, along with offering insight into their experiences of life in Glasgow and Scotland.
Chat to a student ambassador
International students
We've a thriving international community with students coming here to study from over 140 countries across the world. Find out all you need to know about studying in Glasgow at Strathclyde and hear from students about their experiences.
Visit our international students' section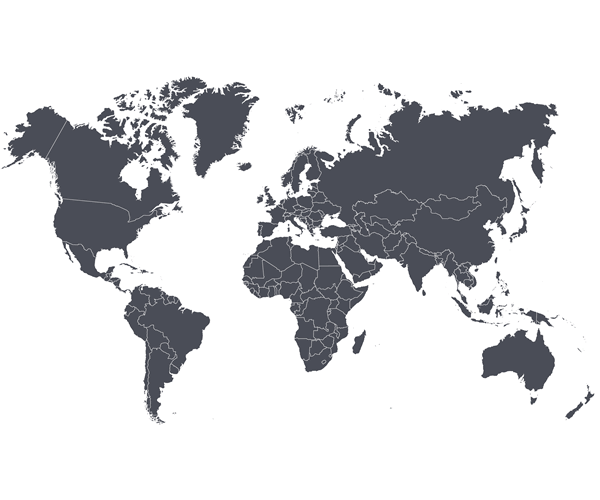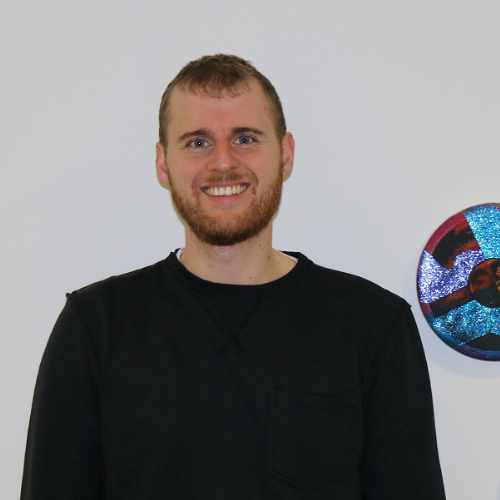 Getting to know Glasgow has been a highlight so far. I've liked the smaller class size and smaller size of the program.
Colyn Burbank
MSW Social Work student
Glasgow is Scotland's biggest & most cosmopolitan city
Our campus is based right in the very heart of Glasgow. We're in the city centre, next to the Merchant City, both of which are great locations for sightseeing, shopping and socialising alongside your studies.
Life in Glasgow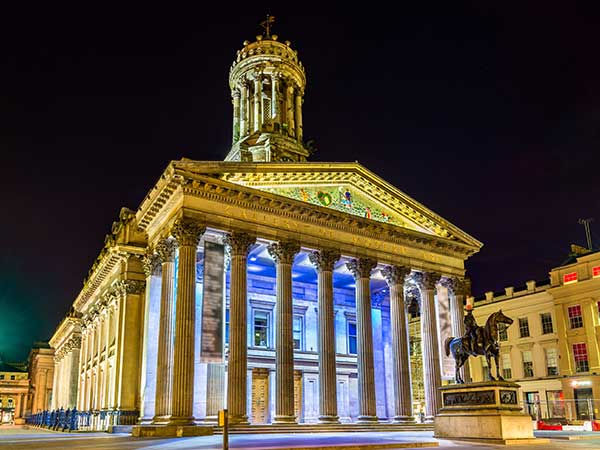 Back to course
Fees & funding
All fees quoted are per academic year unless stated otherwise.
Fees may be subject to updates to maintain accuracy. Tuition fees will be notified in your offer letter.
All fees are in £ sterling, unless otherwise stated, and may be subject to revision.
Annual revision of fees
Students on programmes of study of more than one year should be aware that tuition fees are revised annually and may increase in subsequent years of study. Annual increases will generally reflect UK inflation rates and increases to programme delivery costs.
Go back
Scotland

£7,200

England, Wales & Northern Ireland

£7,200

International

£17,350

Bursary

Limited support is available through bursaries to students, dependent on your country of normal residence, past earnings and family responsibilities.

Scottish Social Services Council (SSSC) bursary – only students who are 'normally resident' in Scotland are eligible. We're not in a position to guarantee any student nominated for a bursary will receive it. Eligibility for the bursary is determine by SSSC and applicants should review this to determine their eligibility. We can only nominate students for a bursary where they have formally accepted an offer of a place on the course and these nominations will be made based on the order of when applicants formally accept an offer of a place on the course.
In very limited and exceptional cases, students living in England and Wales may be eligible for a bursary broadly similar to that payable by the SSSC, from the Department of Health. We have no power or authority to nominate but are happy to provide details to those who may be eligible. Applicants must have formally accepted an offer of a place on the course.
Students from EU countries may be eligible for a grant from the SSSC to meet the cost of tuition fees. The British Council in your home country may also be able to advise on additional sources of funding for study in the UK.

Additional costs

PVG scheme (Protection of Vulnerable Groups)

PVG scheme paid for through SSSC:

£15 SSSC application fee
£15 SSSC annual registration fee on the anniversary of registration date

Placement

Travel costs to placement, costs vary depending on location of placement and eligibility for travel expenses.

If you use your own car for placement travel then changes may be required to your car insurance policies and any associated costs are your responsibility.

Study/placement abroad is a voluntary component of the course, and you'll be required to fund some travel and subsistence.

Study materials

All core texts are available via the University library.

Visa & immigration

International students may have associated visa and immigration costs. Please see student visa guidance for more information.

Available scholarships

Take a look at our scholarships search for funding opportunities.
How can I fund my course?
Back to course
Careers
Qualified social workers are increasingly valued. Promotion and career development opportunities are excellent. Social workers can be found in:
local authorities – from main-grade workers to directorate level; social workers will be providing, managing, purchasing and organising services to people with diverse needs across the life span in different settings
voluntary organisations – at all levels, usually working in relatively specialist ways with children and young people with particularly challenging needs, as well as vulnerable adults, especially those with learning disabilities and those affected by mental health issues; settings and contexts vary as widely as in local authorities
private sector – often at senior practitioner and management level with services focusing on home-based support to vulnerable adults and residential services to older people as well as foster care support and services to people with offending histories
central government – experienced social work managers advise and support ministers in monitoring and developing social work services
social work regulation – a range of independent bodies, like the Care Inspectorate and Scottish Social Services Council employ social workers at a senior level to lead and manage registration and inspection of social work services to ensure they meet appropriate standards
Job titles include:
Criminal Justice Social Worker
Mental Health Social Worker
Prison Social Worker
Social Worker
Back to course
Apply
All applications must be made through UCAS. Select 'Social Work (Graduate Entry)' course code L508 for Masters-level entry. We recommend that you submit your application as soon as possible. Applications will close when the places for the programme are filled.
Selection procedures
There are a number of stages to the application and decision-making cycles. The stages are outlined below:
Screening – UCAS forms are screened for evidence of meeting entry requirements and for suitability for professional training; positively screened applicants are asked for further information
Additional information – additional documentary evidence of interest in and suitability sought, together with further reference; suitable applicants move to final stage of process
Information session – an information session, usually held at two different times in the year, on the University and social work programme is provided together with a student perspective
Formal Offers – you're advised of a decision through UCAS, although the university will also contact you directly via email
Offences and disciplinary record – we encourage but do not require applicants to declare any relevant history at an early stage in the process; a full disclosure is required only after an offer has been made and accepted; we'll arrange an interview with a member of staff and agency representative; the University retains an absolute right and responsibility to withdraw offers where, in its opinion, a candidate's history would make them unable to be registered with the SSSC; all offers are therefore provisional upon successful registration with SSSC
Social Work (Graduate Entry)
Have you considered?
We've a range of postgraduate taught and Masters courses similar to this one which may also be of interest.
Go back
Scottish postgraduate students
Scottish postgraduate students may be able to apply for support from the Student Awards Agency Scotland (SAAS). The support is in the form of a tuition fee loan and for eligible students, a living cost loan. Find out more about the support and how to apply.
Don't forget to check our scholarship search for more help with fees and funding.