MSc Sustainable Engineering: Renewable Energy Systems & the Environment

Aisha Ali
After a thorough search online, Aisha found the British Council Scholarships for Women in STEM programme. The British Council partnered with 19 outstanding UK universities for the new scholarship scheme in 2021, with the aim to increase opportunities for women in STEM. It was through this programme, Aisha found out about the University of Strathclyde. Here she tells us about her journey and why she chose to study MSc Sustainable Engineering: Renewable Energy Systems and the Environment.
Why Strathclyde
I decided to pursue a master's in the energy sector because I am passionate about this field. I am focused on building a career in renewable energy systems, keeping sustainability in mind. We need economic growth but in an eco-friendly way. Renewable energy is a critical part of reducing carbon emission long-term certainty.
UK universities are amongst the world's leaders in STEM subjects. When I was searching for a university, I found that Strathclyde is a well-respected university for engineering and research with remarkable professors. I was excited about the university's achievements, facilities, and esteemed awards such as the University winning the Times Higher Education University of the Year award twice.
It's located in the heart of Glasgow, the world's friendliest city. It has always been a dream of mine to visit Scotland – this is a fantasy land for me. This is the place of eminent scientists such as Sir Alexander Fleming, Thomas Anderson and, William John Macquorn Rankine. Taking this history into consideration, I made up my mind to start my career in the energy sector at the University of Strathclyde.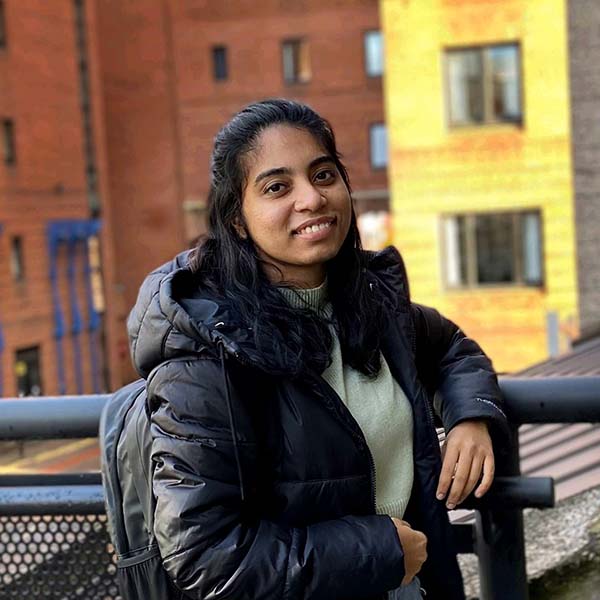 British Council Women in STEM scholarship
I first heard about the British Council Women in STEM scholarship through my best friend. He is from the science field and working towards the empowerment of women in my country.
When I received the scholarship, I was over the moon. That was the moment one of my dreams came true. My parents were so proud of me. Many women, especially young girls, have since been inspired by my achievement. It has had a massive impact on my life. I was so excited to come to Europe for the first time and start my career.
This programme has improved my confidence. There are a lot of ambitious and passionate women from different parts of the world, especially from developing countries, who cannot afford their further studies due to a lack of financial support. This scholarship includes tuition fees, stipend, travel costs, visa and health coverage fees, special support for mothers, and English language support. The scholarship has made education easier to access, and it has allowed me to study abroad and interact with many students globally.
Moving to Glasgow
As someone who loves to travel, I was enthralled when I got the opportunity to move to Scotland. I am a big fan of Harry Potter and Game of Thrones. It is the fantasy land of my dreams, so when I saw this castle heaven for the first time, that was an unforgettable moment in my life.
I've always wanted to see the Northern Lights since I learned about the phenomenon in my high school physics class and now, I've finally reached the land of northern lights. I have visited some beautiful places so far. Yet, there are still many more on my bucket list.
The people I have met so far from Glasgow are really friendly and humble. I feel like I'm at home. I have many friends from different parts of the world. The social life is good here. My favourite places to spend time in are the library and the new Strathclyde student union, StrathUnion. There are several cafés and the new Sports Centre, StrathSports, is unique here. I am really enjoying my time here.
COP26
One of my highlights so far has been getting the opportunity to be part of the 16th UN Climate Change Conference of Youth (COY16) as a delegate and participate in the United Nation's 26th annual global climate summit, COP26. It was a platform of almost 50,000 delegates – including government members, strong negotiators, and climate experts from almost every country in the world. It was a mind-blowing experience.
I also got a chance to interact with passionate youth. We shared our aims and aspirations to shape the future. Young people are powerful agents of social change. We raised voices against climate action and demanded action beyond the annual conference.
Looking to the future
My ambition is to shape a better future with sustainability in mind. I am pursuing sustainable engineering to make changes in the energy sector of the world. Energy is the foundation of global socio-economic development and improvement of the world population's standards of living. Transition to a low-carbon economy is a key element of global climate action.
I am sure that I chose the right path to pursue my higher studies at the University of Strathclyde. I am receiving great support from my professors and friends. Backing students in their innovative ideas and studies make them more confident. I feel lucky to be here and working to reach my goal in my life.
To prospective students
I would recommend Strathclyde to anyone. This university is unique in every aspect. I am receiving great support from outstanding professors in my studies and all the Faculty staff have been so friendly. They will support us even after our graduation to get a good profile job. Mental support is a key factor for better studies when we are in a country where culturally everything is different. The international support team are nice. I still remember the support that I received throughout my admission and visa procedures. This has definitely been a great place for me to start my career.
Lastly, I would like to express my gratitude towards the staff in the Faculty of Engineering and professors for backing me during my studies and helping me to succeed in my studies so far. My sincere thanks to the University of Strathclyde for giving me this once in a lifetime opportunity to pursue my masters in a field I am passionate in, and in a country I have always dreamed of visiting!