Key facts
Start date: September

Accreditation: Energy Institute/Institution of Mechanical Engineers/Royal Aeronautical Society

Study mode and duration: MSc: 12 months full-time; 24 months part-time

Scholarship: Faculty of Engineering International Scholarship for new international students
Study with us
examine the design and operation of the energy systems that provide the environments in which people live and work
cross-disciplinary programme with input from industry
satisfy key requirements to attain Chartered Engineer status
develop sought-after understanding of sustainable approaches and practices
Back to course
Why this course?
Renewable Energy Systems and the Environment is one of the pathways offered within our Sustainable Engineering programme. Examining how quality of life can be balanced by the need for conservation of world resources, you'll explore the impact energy has on the environment and how it can be reduced
You'll learn about different energy resources – renewable, fossil and nuclear – and look at the systems that are employed to control these resources such as:
combined heat and power schemes
heat pumps
solar capture devices
high efficiency condensing boilers
advanced materials
adaptive control systems.
Our course has been running for more than 20 years and has over 400 graduates. External examiners consistently refer to our beneficial links with industry and the high quality of our project work.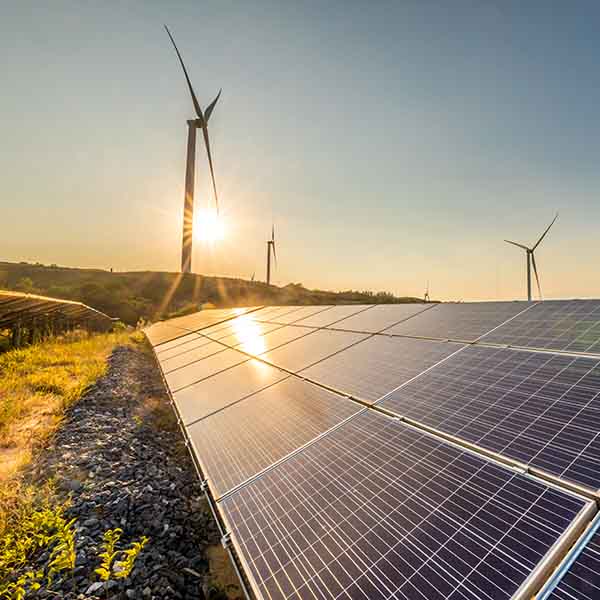 What you'll study
Studying at least three generic modules will meet the key requirements to attain Chartered Engineer status. You'll also take up to five specialist modules.
Major projects
Group project
You'll work together in a group of four or five students on a project focusing on a particular energy/environment system. Each project includes a technical appraisal, and, where appropriate, an assessment of its cost effectiveness and environmental impact.
At the end of the project, you'll present to invited guests from industry during the University's Knowledge Exchange week. This event provides an important networking opportunity for students.
Take a look at some previous group projects.
Individual project
You'll work independently on an energy topic with a more in-depth analysis than in the group project.
Facilities
Students have access to departmental laboratories with a range of testing equipment. For example, a recent MSc project included the use of sophisticated thermal measurement of thermal storage materials undertaken in the Advanced Materials Research Laboratory.
Student competitions
Students can enter a number of competitions, which vary year-to-year. Recent examples include:
District Heating and Cooling (DHC+) Student Competition
Chartered Institution of Building Services Engineers Simulation Group Award for Best MSc Dissertation
Guest lectures
Students are regularly invited to talks by research visitors from the Energy Systems Research Unit. Talks on career options are also given by representatives of the Energy Institute.
Accreditation
The course is approved by the Energy Institute, the Institution of Mechanical Engineers and the Royal Aeronautical Society and meets the academic requirements for Chartered Engineer (CEng) status.
Students are encouraged to take up free membership of these professional organisations
Energy Resources & Policy (10 credits)
Against the background of international commitments on atmospheric emissions, diminishing fossil fuel resources, renewable energy systems deployment and the liberalisation of energy markets, this module examines sustainable options for energy production, supply and consumption. The aim is to give students an understanding of current trends in the energy market, and to enable a critical evaluation of emerging ideas, technologies and policies especially in relation to new and renewable energy supply systems.
Energy Systems Analysis (10 credits)
This module aims to impart an understanding of the underpinning theoretical principles and practical calculation methods for analysis of energy systems and an appreciation of how these systems are integrated in practical applications. Emphasis is on heat transfer and thermodynamic cycles. The underlying principles and analysis methods are appropriate for both renewable and non-renewable energy systems.
Electrical Power Systems
This module provides students with an understanding of the operation of modern electrical power systems featuring renewable and low carbon generation, along with the techniques to undertake a basic technical analysis of key electrical devices and systems.
Energy Modelling & Monitoring (10 credits)
This module provides an understanding of the theoretical and operational principles underlying simulation modelling of energy supply and demand systems and their environmental impact. The emphasis is on practical computer lab-based modelling exercises. It covers detailed energy system simulation, supply-demand matching, energy management and monitoring.
Sustainability
This module provides students with an understanding of the concepts of sustainability and sustainable development. The social, environmental, and economic impact of development strategies will be identified and the mitigation of negative impacts discussed. Topics covered include shifting world views with respect to technology and ecology, green politics, climate change, sustainable development and limits to growth.
Group Project
In this part of the course, projects are offered for selection by groups of typically four individuals. Each project involves the evolution of an energy/environmental system, including a technical appraisal and, where appropriate, an assessment of its cost effectiveness and environmental impact. There will also be site visits to renewable energy system installations.
Select three classes from the following:
Design Management
This module provides a structured introduction to the Design Management process, issues and tools. Topics include Integrated Product Development, and the different approaches and aspects to design development including concurrent engineering, team engineering, product management, design management, distributed design, and decision support. Other topics cover the design activity, team and management organisational structures, key issues concerning design complexity, and design performance and innovation.
Project Management (10 credits)
This module provides students with skills relating to the use of engineering practices in Project Management with particular respect to the effective and efficient use of resources. The syllabus includes an introduction to project management techniques and project control, project networks including critical path analysis, procedural and graphical presentation techniques, an introduction to Contract Law and project budgetary control.
Risk Management (10 credits)
Under Health and Safety legislation, and under the wider European Post-Seveso Directives, it is mandatory for many industries to carry out risk assessments with the aim of showing that risk is As Low As Reasonably Practicable. This module introduces the fundamental techniques of risk analysis and risk-informed decision making. Students will learn the general principles of methods and their place in risk management, as well as the chance to develop skills in applying these methods to variety of engineering examples.
Financial Engineering
This module introduces elements of financial engineering that are applied to reduce risk of business insolvency and enhance the financial robustness of business enterprises. Questions addressed include: What is the best strategy for survival and growth?; What are the options for financing investment projects both in the private and public sectors of an economy?; How would the financial engineer propose to combine loan capital and equity capital to raise funds for an investment initiative; How would he/she advise his/her company/organization to build its investment portfolio to ensure financial security in volatile market conditions?
Environmental Impact Assessment
Environmental impact assessment (EIA) relates to the process of identifying, evaluating and mitigating the biophysical, social, economic, cultural and other relevant effects of development proposals prior to major decision being taken and commitments made. This module provides students with an introduction to methods used to predict environmental impacts, and to see how these may be used to integrate environmental factors into decisions.
For MSc students after taught modules are successfully passed.
Individual Project
In this part of the course, students undertake supervised, individual project work, with the award of MSc being made on the basis of an acceptable thesis submission.
Learning & teaching
The course comprises compulsory technical modules, a choice of broader generic modules, which are recommended by accrediting professional bodies, group projects with industry input, and individual projects.
Teaching methods are varied, and include lectures, discussions, group work, informal reviews, on-line questionnaires, and computer modelling laboratories.
Assessment
Assessment of taught modules are by written assignments and exams. Group projects are assessed by project websites and presentations. Individual projects are assessed on the submitted thesis.
Our students
Back to course
Fees & funding
All fees quoted are for full-time courses and per academic year unless stated otherwise.
Fees may be subject to updates to maintain accuracy. Tuition fees will be notified in your offer letter.
All fees are in £ sterling, unless otherwise stated, and may be subject to revision.
Annual revision of fees
Students on programmes of study of more than one year should be aware that tuition fees are revised annually and may increase in subsequent years of study. Annual increases will generally reflect UK inflation rates and increases to programme delivery costs.
How can I fund my course?
Go back
Scottish postgraduate students
Scottish postgraduate students may be able to apply for support from the Student Awards Agency Scotland (SAAS). The support is in the form of a tuition fee loan and for eligible students, a living cost loan. Find out more about the support and how to apply.
Don't forget to check our scholarship search for more help with fees and funding.
Faculty of Engineering Scholarships for International Students
If you're an international applicant applying for a full-time, on-campus postgraduate taught course in the Faculty of Engineering, you'll be eligible to apply for a scholarship award equivalent to a 15% reduction of your tuition fees, which will typically be £3,670.
In addition to this, we also have a limited number of Dean's International Excellence Awards for our postgraduate taught applicants. These scholarships are worth £5,000 and £8,000 and will be offered to exceptional applicants at postgraduate taught level only. Applicants need to only submit one application and will be considered for all levels of postgraduate taught scholarships.
Scholarships are available for applicants to all self-funded, new international (non-EU) fee paying students holding an offer of study for a full-time, on campus postgraduate taught course in the Faculty of Engineering at the University of Strathclyde.
Please note you must have an offer of study for a full-time course at Strathclyde before applying. You must start your full-time postgraduate taught course at Strathclyde in the coming academic year (2023-24), this can be in September 2023 or January 2024.
The deadline for applications for the Dean's International Excellence Award is 30 June 2023.
Faculty of Engineering Scholarships for International Students
Back to course
Careers
Job titles include:
Artificial Intelligence Engineer
Biomass Engineer
Renewable Energy Consultant
Renewable Energy Development Officer
Technical Analyst
Employers include:
Greenspan
Mott Macdonald
Natural Power
SSE
Scottish Power Energy Networks
The Campbell Palmer Partnership
RSP Consulting Engineers
Glasgow is Scotland's biggest & most cosmopolitan city
Our campus is based right in the very heart of Glasgow. We're in the city centre, next to the Merchant City, both of which are great locations for sightseeing, shopping and socialising alongside your studies.
Life in Glasgow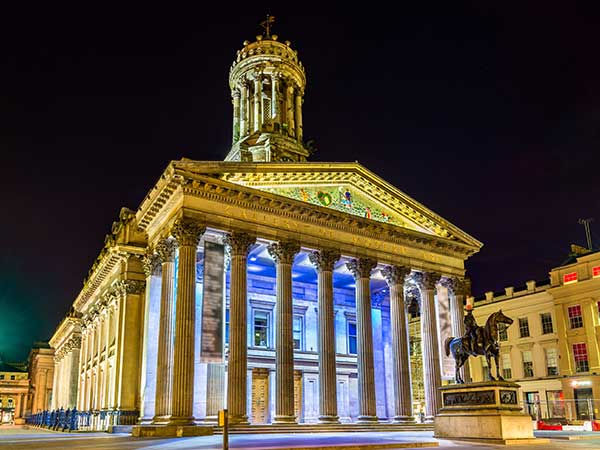 Back to course
Apply
During the application process, you're required to upload the following supporting documents. If these are not provided, we'll not be able to process your application:
certified individual semester mark sheets/academic transcript showing subjects taken and grades achieved for all qualifications; please note consolidated transcripts are not accepted

if still studying, provide individual semester mark sheets to date
certified degree certificate for all qualifications

if still studying, provide this after completing the qualification

provide evidence of suitable English language proficiency if English is not your first language, or you're not from a "UKVI recognised "Majority English Speaking" country"; check the University's language requirements
if you have been out of full-time education for over two years, provide a CV, detailing employment history, organisations worked for and a brief description of roles and responsibilities
a copy of your passport containing your photo and passport number
a copy of your sponsor letter/scholarship award (if appropriate)
names, job titles and email addresses for two nominated referees
Sustainable Eng: Renewable Energy Systems and the Environment
Sustainable Eng: Renewable Energy Systems and the Environment
Sustainable Eng: Renewable Energy Systems and the Environment
Sustainable Eng: Renewable Energy Systems and the Environment
Sustainable Eng: Renewable Energy Systems and the Environment
Have you considered?
We've a range of postgraduate taught and Masters courses similar to this one which may also be of interest.