PhD Economics

Jon McFarlane
Jon McFarlane is a third-year PhD student in the Department of Economics. Below he shares details of his research and tells us what it's like being a postgraduate research student at the University of Strathclyde.
What were you doing before your PhD?
I had just finished my MSc Applied Economics at the University of Strathclyde. I absolutely loved the "applied" methods in the MSc and wanted to continue my studies in the same fashion.
I worked part-time throughout my university degrees in Tesco. This was a great learning experience and taught me the value of working hard, being on time, being accountable to a team, and constantly dealing with different types of people.
Why did you choose Strathclyde for your postgraduate research study?
I am a proud Glaswegian from the east end of the city. I love Glasgow and everything about it. The people, the places, and the universities.
From day one of my university studies, I felt at home at Strathclyde and love that it is situated right in the city centre. It is part of my identity now and I am very proud to now work and learn at Strathclyde. The innovative and groundbreaking work that goes on daily at Strathclyde, which becomes ever more apparent the more advanced you become in academia, is so inspiring. To be part of that type of workforce is probably the biggest attraction to the University.
The plans for investment into the buildings at the University was also impressive. We can see now the very impressive Strathclyde Sports facility right next to the library which is not just attractive for physical fitness but also important for mental wellbeing. In addition to this, at the time I was applying for the PhD there were plans in place for the new students union. I visited it recently and it is quite unbelievable.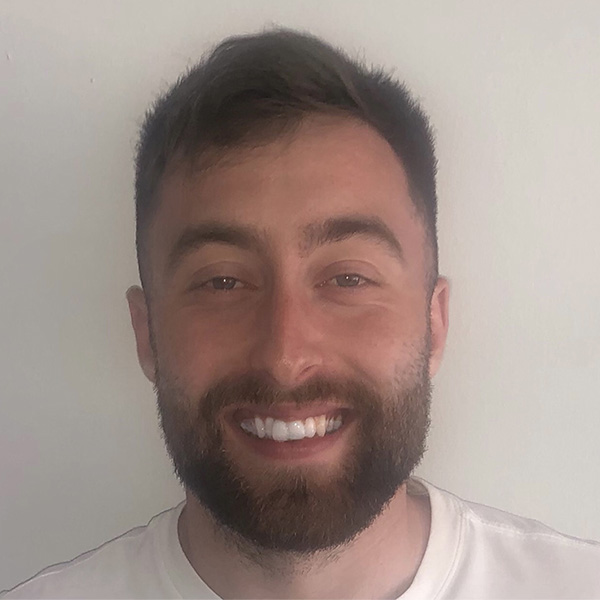 I love the variety of research that goes on in economics: research into causes of unemployment, behavioural economics, research into how salaries affect productivity, environmental and energy economics, the list is endless.
Tell us about the nature of your research?
I think if you ask most academics, they will tell you that they want to make a difference with their research. My aim as an economist is no different.
My PhD area of research is to build a tourism specific CGE model for Scotland that can be used to make policy decisions in the future. CGE modelling is tough but I enjoy the challenge. There is a lot of coding involved and, to get the coding right, your knowledge of economics that you are using has to be spot on. Sometimes there is a bit of trial and error, sometimes there is something simple that you have missed, and sometimes you have to go a walk away from the computer for a while before the penny drops.
The tourism industry in Scotland is important to the economy which supplies one in nine jobs. If the model that I am building can, in some indirect way, help to create more income in the sector and help with sustainability then I will feel I have made a difference.
What do you like about your research area?
I am genuinely fascinated by economics. My friends and family will tell you that. It is one of the subjects in life that when I first came across it in high school I was gripped and have been ever since. Probably my economics teacher at Bannerman High (also in Glasgow), William Reynolds, is the reason why I am doing what I am doing. He made the subject so interesting and his stories about every concept still inspire my teaching in the university today.
I love the variety of research that goes on in economics: research into causes of unemployment, behavioural economics, research into how salaries affect productivity, environmental and energy economics, the list is endless. Because of this, I feel that economics can be of interest to everyone and anyone. If there is something that you are interested in, then more than likely there will be an economics paper written around it.
Linking tourism with economics is very interesting to me considering the many implications that tourists have on the economy. The nature of touristic activities varies across the world and the importance of the tourism industry. Scotland is a hotspot for tourism and we have such incredible places to visit. To be involved with this type of work is a pleasure.
What's the Strathclyde research community like?
I think the research community is an essential part of the PhD experience. This is because a large proportion of the work that is undertaken at PhD level is on your own and you need people that you can talk to about your research. I have learned a lot from the PhD community, especially the other PhD students in my department. People that have already experienced the things that you will experience is so important.
In my opinion, the research community at Strathclyde have been extremely supportive and because they are having a similar experience to you and they know what to say and when to say it. Sometimes it is good to talk to others about the work that you are doing and try to learn from each other. I think it is fair to assume that everyone knows something that you don't so others are important in learning and development. I think the supportive and inclusive research environment at Strathclyde help in reaching academic potential.
What are the Strathclyde facilities like?
The facilities at Strathclyde are brilliant. I mentioned in the first paragraph the new Strathclyde Sports centre and the new student union. Both places allow us as students to take time away from studying and there is a great social aspect to both of the facilities.
The sports centre has a 25 metre 6 lane swimming pool and the fitness suite has around 180 stations available. There are two large sports halls with four courts on each and there is a dance studio. I think it is fair to say that the Strathclyde sports facility caters to all your fitness needs.
The new students union has a variety of cafes that you can relax and enjoy. There are study pods which allow you to study in another place apart from the library and there is a variety of pool tables and bars. There is also a debates chamber with 100+ capacity. There is too much to mention but it is an outstanding new building.
The Strathclyde library is a place we all have to spend a bit of time in. There are five different floors, each with different levels of sound allowed. There are three silent floors, one group study floor and one quiet floor. No matter what your study environment preference is you will find a space that suits you. The university staff worked extremely hard to make sure that the library stayed open as much as possible during the pandemic, ensuring the safety of the students whilst being there.
There is now a dedicated PhD study area in which PhD students from the Business School can attend if they want to work in an office type environment. There are desks with desktops computers and there are desks with plugs available in case you prefer to use your laptop. There is more than enough space and the area is quiet which gives you a chance to be in an office type environment that was not possible during the pandemic.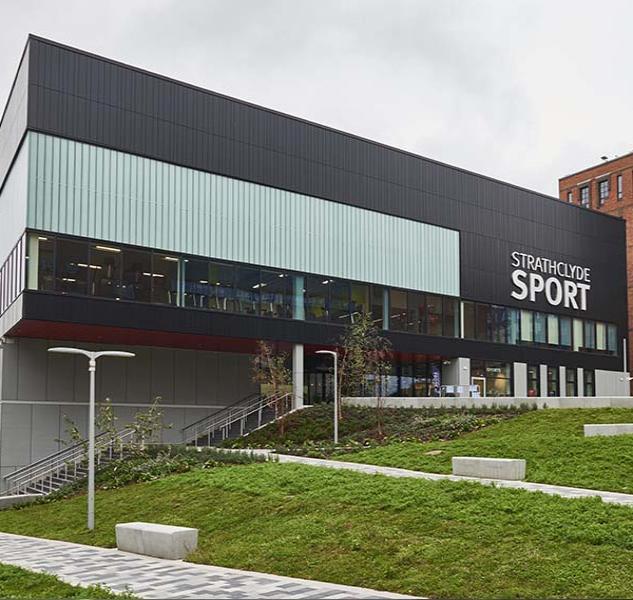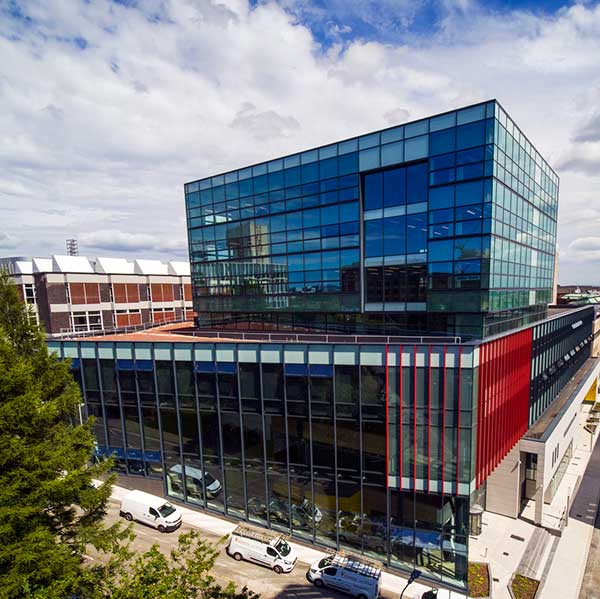 Tell us about the support from your supervisor and the wider Strathclyde team?
My supervisors are Dr Grant Allan and Dr Gioele Figus from the Department of Economics. Both are incredible academics that I look up to and drive me to be the best I can be. More importantly, they are brilliant people. They have helped me overcome many challenges during the PhD.
One of the most challenging moments for me in the PhD was the transition from working in the office every day to working from home. They made sure that I had everything that I needed to make the transition to this as seamless as possible. I feel like even though they are extremely busy, they are always there to listen if I am struggling and always available to have a chat. I always come away from chats with them feeling better than before. They have helped me so much in my development in economic modelling and also helped in my development as an academic. They are very motivational individuals who seem to say the right things at the right moment to drive me on in my research. They are fundamental to the successes I have so far, and I cannot thank them enough for their continuous support and engagement throughout my PhD studies.
What's the best thing about Strathclyde?
For me, I can't pick one thing. I would just like to say that now I am in my 8th year at Strathclyde as a student and I have thoroughly enjoyed the experience: the students, the staff, the buildings, the research and the facilities.
What would you like to do after your PhD?
After my PhD, I would like to continue at Strathclyde in some capacity. I am not quite sure in what capacity but I know that is where I would like to work. I am very familiar with the University and the staff in my particular department. If I could eventually go into a lecturer or research role at the university then that would be my dream. However, there is a lot of hard work that I will have to do to get to that point. We will have to wait and see.
What advice would you give to prospective postgraduate research students?
The first piece of advice that I would give prospective students is to make sure that you are interested and passionate about the area that you are about to enter into. Three years is a long time to be researching something, so you have to be passionate and driven to make it work.
The second piece of advice that I would give is that a PhD is "a marathon not a sprint". You have to take your time. There will be moments that you feel that you are working well and flying through and there will be moments where you feel like you have hit a wall. At these moments it is important to stop and give yourself a day or two to do things you enjoy, recharge the batteries and get right back to it.
Find your method of being productive. Everyone is productive in different ways. Some people like to work intensely for long periods, some people like to work for short spells. Some people like to use Gantt charts to track progress and target setting. Some people like to have daily to-do lists. You have to experiment with how you work for the first few weeks. When you find a system that works for you, stick to it.
Expect change. Life is ever-changing and so is research. You might have an idea of a chapter in your head and the whole landscape of that chapter might change. You have to be able to think outside the box sometimes and be adaptable.
Most importantly though enjoy the experience. The PhD is a time in life that you will never forget. It is a time to explore your interests and to find the direction you want your life to go. It is potentially the only job you will ever have that is as flexible as it is, so use this to your advantage.
The PhD is a time in life that you will never forget. It is a time to explore your interests and to find the direction you want your life to go.