Entrepreneurship (PhD)

Afsa Mukasa
After a successful career holding senior positions in investments, portfolio and credit risk management within the banking industry, Afsa decided to pursue a PhD in Entrepreneurship. Here she tells us about her experience as a student at the Strathclyde Business School.
Tell us about the nature of your research?
Our research frames the relevance of well calibrated "technology acceptance models" in informal entrepreneurial ecosystems and exemplifies an active and participatory construct with key stakeholders and networks. To help manage increasing socio-political risks as lately evidenced across the globe, we elaborate the role of intermediaries as posited within the gap between multinationals and indigenous actors in specific contexts.
Seeking to engage diverse audiences we apply a degree of normative and ethnocentric dimensions in order to influence policy at the macro level. During business model development we invite co-creation within the boundaries of scientific rigor. We approach all these conversations from a local community standpoint and focus on bottom-up approaches as a pathway to link theory and practice.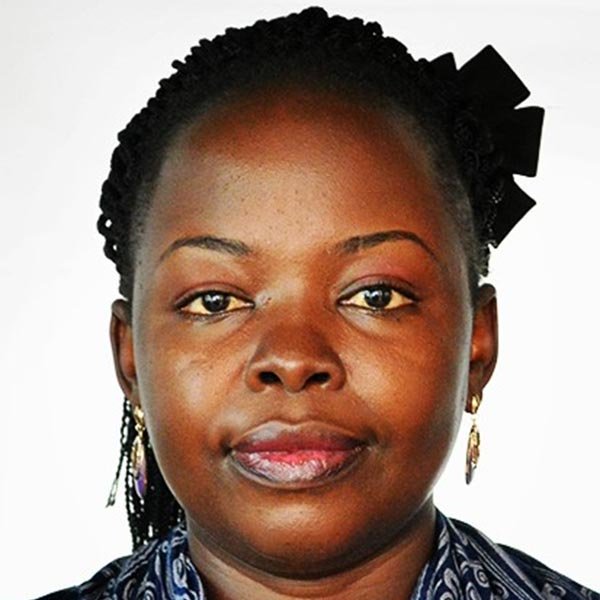 What's the Strathclyde research community like?
The Strathclyde research community is highly engaging and collaborative. Strathclyde Business School (SBS) and Hunter Centre for Entrepreneurship (HCE) teams are particularly relatable and highly reliable.
This year SBS and HCE staff, led by Professor Sarah Dodd and Professor Abdullah Gok, graciously organized an amazing line-up of seasoned authors to share their knowledge with us. An absolute goldmine of multidisciplinary research that encourages debate and avails an abundance of the right kind of anchor literature for me and my colleagues' research projects. The sessions have been highly beneficial thanks to support from Professor Jillian MacBryde, Professor Nigel Lockett, Dr Samuel Mwaura and Dr Anna Spadavecchia among other postgraduate research support functions. Other international networks such as the Academy of Management (AOM) and Responsible Research in Business Management (RRBM) have also been instrumental.
Tell us about the support from your supervisor and the wider Strathclyde team?
My supervisors Dr Sreevas Sahasranamam and Dr Katerina Nicolopoulou are result-oriented and have been extremely supportive on this journey. Connecting Glasgow to Mumbai, Dubai and Kampala while giving guidance and sharing their own experiences. This has helped to shape a sound research process. They are co-leads for the Socially Progressive Innovation and Entrepreneurship Centre for Doctoral Training (SPIE CDT) lab wherein we explore and create.
The Strathclyde Doctoral School (SDS) catch-ups, led by Professor Eleanor Shaw, are the glue for our postgraduate research community. They provide a safe space for invigorating conversations that helped clarify a myriad of moving targets during lockdown - so refreshing.
Professor Rowena Murray's stellar writing retreats are insightful, while the annual Doctoral Colloquium supported by Dr Matthew Alexander showcases a wide spectrum of home bred research projects with a high degree of orientation and relevance to the current global environment: these are some highlights of my Strathclyde experience.
What are the Strathclyde facilities like?
The Strathclyde environment is beautiful. A global library network is at every student's doorstep, not to mention active frameworks such as the researcher development program that make it possible to gain fellowship of the UK Higher Education Academy (HEA) following rigorous assessment.
What's the best thing about Strathclyde?
Strathclyde takes on a uniquely practical approach that exemplifies real world solutions in real time. While the entry requisites would be demanding and quite stretching for any motivated high achiever, the approval process is rigorous and just. For instance, the University cares enough to delve into understanding not only the student, but also the historical university experience of members within their family tree. The less evident this experience is, the higher the chances of acceptance. Such depth in social governance and commitment to societal wellbeing is evidence of responsiveness in addressing global inequities as we promote access to quality education.
Strathclyde also played a pivotal role in the COP26 Global Climate Summit (held in Glasgow in November 2021) by investing in key projects that are funded by the UK and/or Scottish Government - some of which are domiciled within the Faculty of Engineering in collaboration with Strathclyde Business School. I have enjoyed taking part on some of the projects. The icing on this cake is the visit by President Barack Obama that is well aligned with the University's symbolic capital: definitely a highlight of the year.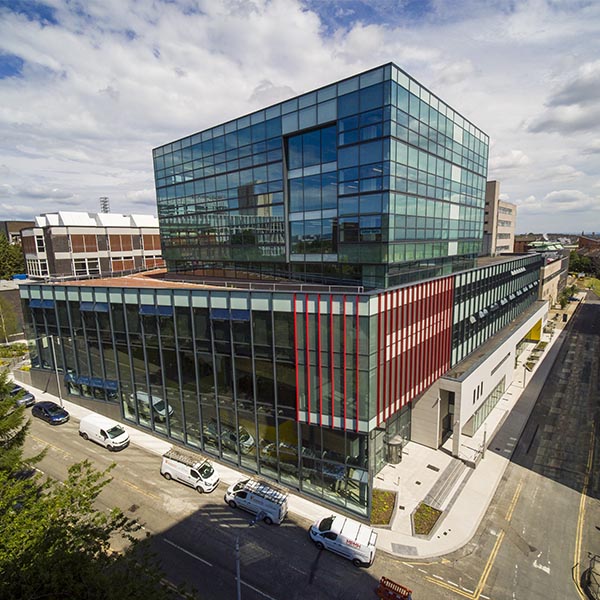 Talk about stellar life moments and achievements, and the Strathclyde doctoral experience definitely makes the list. Every time! Being both examiner and examinee breeds balance. The range of transformative tasks, challenges, discoveries, and shared experiences is excellent. It is an ultimate professional life experience!
What would you like to do after your PhD?
It would be an absolute pleasure to continue on this rewarding and collaborative rollercoaster. Bolstering representation of gendered and diverse ethnicities in responsible organizations that continuously strive and re-imagine their global image to match the society within which we exist. These positive efforts motivate my continuous service in a global capacity. The crossroads between industry and academia is an interesting challenge if still alive and well, and having the presence of mind to indulge after the viva! For instance Strathclyde is working on the expansion of the international study centre: providing support to the team in fulfilling this mission would be a welcome opportunity.
What advice would you give to prospective postgraduate research students?
Glasgow is one of the most socially responsive societies in the world today. The people are friendly, having learnt many lessons in the past and using these to continuously shape a better future.
It is therefore not only the right choice, but the right time for those who wish to join the Strathclyde community as the place for useful and "fantabulous" learning!