Key facts
Open to international applicants only

Ranked: Top 10 for Chemistry (Times/Sunday Times Good University Guide 2023)
Study with us
combine chemistry with the teaching methods and practice to prepare you to be a chemistry teacher in secondary schools
curriculum specifically designed for international students
learn with Scotland's largest provider of Initial Teacher Education
Back to course
Why this course?
The image of chemistry is evolving day by day as new applications for this science are found. It is recognised already as an important foundation of forensic science, technological advancement and environmental protection.
Inspirational teachers convey the exciting challenges chemists face and the importance of continuous discovery to our daily lives. In addition to studying core chemistry classes, you will study pedagogy and aspects of education that will prepare you for a career as a chemistry teacher in secondary schools.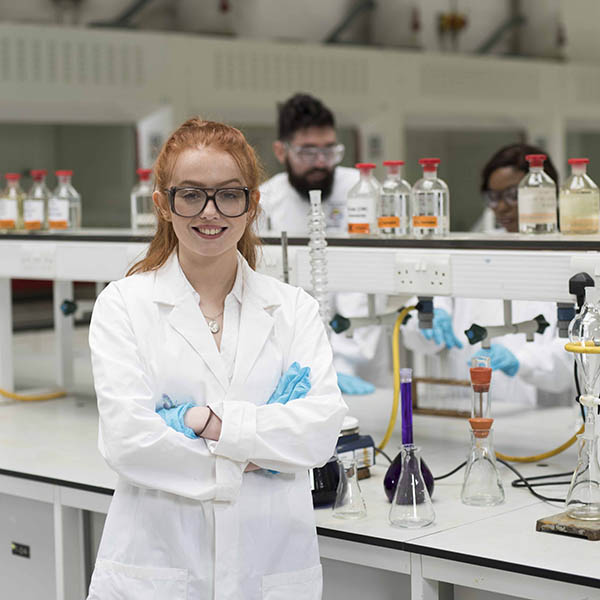 What you'll study
You'll take foundation classes in chemistry and mathematics, and physics or biology at an introductory or advanced level. Classes in forensic science, drug discovery and chemical engineering are also available.
Practical chemistry laboratory sessions help you to master basic preparative and analytical skills.
In the later years, you will take classes in fundamental inorganic, organic, biological and physical chemistry and laboratory work increases.
In Year 4, you will take classes that develop the pedagogy of teaching.
Compulsory
Chemistry: Principles & Practice 1 & 2
These lectures and tutorials cover all the broad areas of chemistry including:
analytical chemistry
structure & bonding
physical chemistry
inorganic chemistry
organic chemistry
spectroscopy
Practical & Transferable Skills
You'll have one laboratory class per week which runs in both Semester 1 and Semester 2.
This class aims to give you a basic understanding of:
mathematical functions
differentiation
integration
complex numbers
matrices & vectors
Optional
Mechanics, Optics & Waves
This class provides you with an understanding of motion of simple mechanical systems, gravitation and simple harmonic motion. You'll also learn about the fundamentals of wave propagation and the superposition of waves as well as simple optical phenomena such as diffraction.
You'll study cellular structure and function and is concerned with the chemical basis of life and the fundamentals of cell biochemistry. The molecular basis of inheritance, human genetics, genes and the environment are also covered.
You can select elective classes from the University if you have the appropriate entrance qualifications, there are places available, and the times do not clash with compulsory chemistry classes.
The programme provides you with experience of a wide range of team-working and problem-solving skills in a general chemistry related context, and includes scientific writing, group working and chemical drawing software.
This class will provide you with a broad knowledge of the important concepts in inorganic chemistry from which more specialist topics can be tackled. This includes investigation of the chemistry of the main group and transition metals and introduces topics at the forefront of inorganic and materials chemistry.
Fundamental Organic Chemistry
This class covers the fundamental principles of infra-red, ultra-violet, nuclear magnetic resonance and mass spectroscopy; develops competence in the interpretation of spectra and your awareness of the role of spectroscopic techniques. It will also develop your knowledge of reactions, understanding of mechanisms and appreciation of the role of reactivity in organic chemistry.
This class will provide you with a broad knowledge of the important concepts in Thermodynamics, investigating the major features as applied to chemical systems. Topics include:
the importance of reaction rates in chemical systems
concepts of the electrode/solution interface
equilibrium & electron transfer kinetics
mass transport
the composition & utilisation of fossil fuels with their environmental pollutants
nuclear & renewable energy sources
Forensic Trace Analysis & Analytical Chemistry
This class provides fundamental concepts of separation science and outlines its importance in obtaining information about analytes in a sample. It also covers the fundamental concepts of recovery of trace evidence and treatment of materials to provide identification. You're taught how to handle, examine and assess errors in chemical measurements.
The programme provides you with experience of a wide range of teamworking and problem-solving skills in a general chemistry related context, and includes a poster production and presentation; data retrieval; verbal presentation and a quality systems workshop.
Provides you with an understanding of intermolecular forces and their importance in defining key aspects of chemical behaviour and molecular organisation. The class introduces:
surface chemistry and the common systems in which it plays a major role
the electronic structure of atoms and molecules through the prism of quantum chemistry
group theory and how it can be applied to the determination of the symmetry of molecules and their properties
the principles of bonding in molecules as described by valence bond and molecular orbital theories
Practical Organic & Inorganic Chemistry
You'll receive a practical demonstration of topics contained in the lectures. You'll also develop basic laboratory skills in preparative chemistry and analysis, and gain experience in the applications of spectroscopy and common instrumental techniques.
Intermediate Organic Chemistry & Spectroscopy
This class teaches you modern NMR spectroscopy as it is applied to chemistry. It covers:
skills for handling and interpreting NMR data for the purposes of chemical structure elucidation
the theoretical basis of the NMR experiment using the vector formalism
the reactivities of organic molecules
organic syntheses using the disconnection approach
the synthesis and reactivities of electron-poor and electron-rich heterocyclic molecules
insight into the role of computational chemistry in chemical research and training in the use of modern computational chemistry software
Inorganic Chemistry, Structures & Spectroscopy
This class provides you with a more advanced view of main group and transition metal coordination and organometallic chemistry. Themes that will be covered include:
ligands and their influence on complexes
trends in structure and bonding
stereochemistry
reactivity
the application of spectroscopic and other methods of identification
modern spectroscopy as it is applied in chemistry
Practical Physical, Applied, Forensic & Analytical Chemistry
You'll conduct experiments and gain practical experience of the theoretical aspects covered in lectures. You'll develop skills in:
the demonstration of physical chemical principles
observation
the use of statistical methods
interpretation of data and the writing of laboratory and court reports
Practical Physical, Applied & Drug Discovery Chemistry
You'll conduct experiments in physical and applied chemistry and in chemistry relating to drug discovery, gaining practical experience of theoretic aspects of physical, applied and synthetic medicinal chemistry covered in lectures.
You'll develop laboratory skills in:
physical chemistry and analytical observation
the use of statistical methods
synthetic medicinal chemistry and analysis
applications of spectroscopy and common instrumental techniques
the writing of laboratory reports
Analytical Chemistry & Drugs of Abuse
This class covers the fundamental analytical methods and advanced theories in chromatography, mass spectrometry and electro-separations. It introduces you to the concept of experimental design and its application in analytical, forensic and preparative chemistry, and how to perform analytical calculations and interpret data.
The analytical procedures used to identify substances controlled under the Misuse of Drugs Act 1971, Misuse of Drugs Regulations 2001, the Medicines Act 1968 and the World Anti-Doping Agency. You'll be introduced to methods of clandestine synthesis and how drug profiling can identify the synthetic route used. The pharmacology of drugs of abuse and the various biological matrices used in drug screening will also be described.
This course provides you with a detailed overview on the structure, function and chemistry of biological macromolecules such as proteins, nucleic acids, lipids and carbohydrates.
Topics include:
protein & nucleic acid folding
energetics of macromolecular interactions (kinetics & thermodynamics)
mechanistic enzymology
The overarching theme in this course is that structure and function are intimately linked.
Educational Studies; Professional Values 1
This class will explore the theoretical underpinnings of education: its nature and purpose, its ethical and political significance in terms of social justice, equality and the environment, and the expression of these ideas in policy and legislation.
Professional Learning Through Enquiry 1
Professional Learning through Enquiry aims to develop students as enquiring, self-reflective practitioners who are able to work collaboratively to develop skills, knowledge and expertise in an area of professional practice that will benefit children and young people throughout Scotland and beyond.
Professional Skills; Curriculum and Pedagogy Chemistry 1
The class will provide active and collaborative opportunities for students to explore how to plan discrete, integrated, and interdisciplinary curricular learning with a particular focus on the teaching of chemistry and general science.
Placement Learning: Community
This module aims to provide students an opportunity to engage with their peers and learners of STEM in a variety of situations on and off campus. This will give them a real life context in which they can relate their ideas learned in their Chemistry with Science curriculum and pedagogy classes.
This module aims to give students an opportunity to apply knowledge and skills in STEM pedagogical methods gained on this as well as other course modules to help learners in a variety of situations and institutions.
Learning & teaching
Classes are generally compulsory, but Year 1 contains optional classes relating to physics or biology, and elective classes from other subject areas in the University. Year 3 also includes options depending on the options selected in Year 1.
In Years 1 to 3, lectures give you the essential knowledge and understanding required by all chemistry graduates. This is supported by small and large group tutorials. Chemistry is a practical subject, so students will also gain training in all branches of mainstream practical chemistry. In Year 4, you will take classes that develop the pedagogy of teaching.

Assessment
Assessment methods include class tests, end-of-year examinations, oral presentations, and group project work.
Back to course
Entry requirements
Required subjects are shown in brackets.
International Baccalaureate

Year 2 entry: 34

(Chemistry, Maths, Physics or Biology all at HL, English SL6)

Year 1 entry: As year 2 entry but with IB HL including Chemistry and one of Maths, Physics or Biology.

International students

View the entry requirements for your country.
Additional information
Membership of the Protecting Vulnerable Groups Scheme required is required for Year 4.
International students
We've a thriving international community with students coming here to study from over 140 countries across the world. Find out all you need to know about studying in Glasgow at Strathclyde and hear from students about their experiences.
Visit our international students' section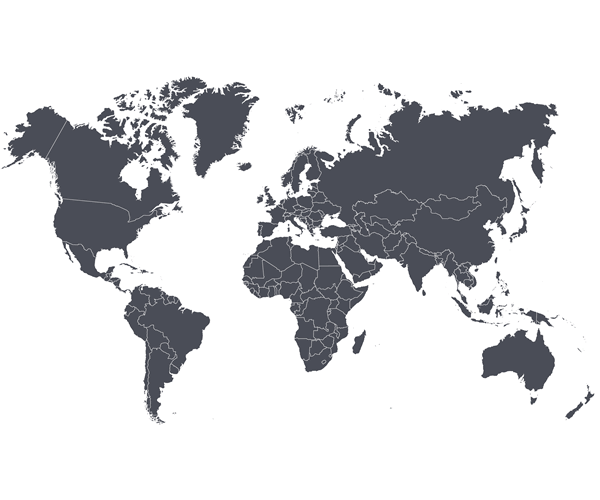 Back to course
Fees & funding
All fees quoted are for full-time courses and per academic year unless stated otherwise.
Fees may be subject to updates to maintain accuracy. Tuition fees will be notified in your offer letter.
All fees are in £ sterling, unless otherwise stated, and may be subject to revision.
Annual revision of fees
Students on programmes of study of more than one year should be aware that tuition fees are revised annually and may increase in subsequent years of study. Annual increases will generally reflect UK inflation rates and increases to programme delivery costs.
Go back
International

£22,450

University preparation programme fees

International students can find out more about the costs and payments of studying a university preparation programme at the University of Strathclyde International Study Centre.

Available scholarships

We have a wide range of scholarships available. Have a look at our scholarship search to find a scholarship.

Additional costs

Lab coats and safety goggles:

International students may have associated visa and immigration costs. Please see student visa guidance for more information.
How can I fund my studies?
Go back
International Students
We have a number of scholarships available to international students. Take a look at our scholarship search to find out more.
Back to course
Careers
Graduates will have developed the skills required to teach chemistry in secondary schools and will also have developed skills applicable to creating, setting up and demonstrating experiments commonly carried out in secondary school chemistry labs.
There are many job opportunities for chemists, even in areas not normally associated with the subject, because of the basic scientific, technical and mathematical skills learnt during the degree.