Mathematics (BSc Hons)

Neal McCulloch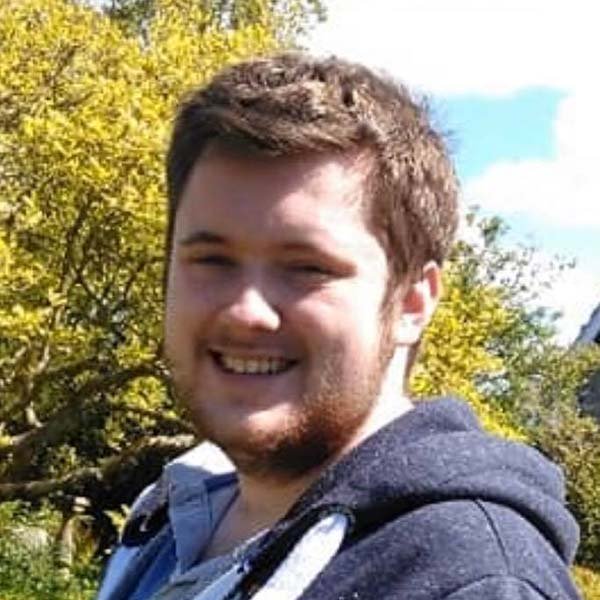 About Neal
I'm Neal and I'm from Stranraer in Dumfries & Galloway. I have been studying Mathematics at the University of Strathclyde since 2017 and hope to become a teacher.
From 2017-2019 I was a member of the Scottish Youth Parliament (MSYP) for Galloway & West Dumfries, through which I gained a number of Saltire Awards for volunteering – in this capacity I represented local young people at both a local and national level, working with politicians across the political spectrum.
What led to you studying at Strathclyde?
When I sat my exams in S4 and S5 maths was always my strongest subject so I decided it would be wise to pursue a career in it. I always knew I wanted to study in a university in Glasgow. I visited the city and all the universities and Strathclyde felt like the best fit for me.
Describe Strathclyde in three words
Sociable, friendly, enjoyable.
What has been the highlight of your course?
The highlight of the course, so far, probably has to be passing my exams and progressing to the stage I'm at currently. Some of the courses which have been interesting to study include computing, mechanics and numerical analysis.
How do you find studying in Glasgow?
Studying in Glasgow is really good. I travel every day into the city and it's extremely accessible. In terms of studying at the university, it is extremely positive. Lecturers and tutors are always on hand to help if you have any problems, people are really friendly which makes studying enjoyable and the facilities available to students are phenomenal.
What advice would you give to someone looking to study here?
If you're stuck, help is always at hand from staff and students in your department; keep on top of your studies, semesters and exams come and go quickly; and, most importantly, be prepared to climb Montrose Street and North Portland Street!
What has been your main challenges?
There was a period where my health took a little dip and I worried that it was impacting my studies. I approached my PDA and the department who were more than helpful in advising me on what to do and putting provisions in place for me. If it wasn't for them, I don't know how I would've passed that semester.
What are your ambitions for the future?
After university, I hope to become a teacher. I enjoy working with people and helping them when I can if they're stuck with maths. I feel I would be a good teacher and look forward to (hopefully) inspiring more people to study maths as my teachers did with me.
What's the best thing about studying at Strathclyde?
The best thing about studying at Strathclyde is the friendliness of the people there. The friends you make there make your experience at the university extremely positive as they are there to help if you are struggling with classes.
How is your course helping to enhance your current career and prepare you for your future career?
The course is helping me obtain a deeper understanding of maths and see why things work instead of "it just does". This will help me in the future as a teacher as it means I can properly answer students' questions rather than respond with the blanket "it just does".