Biomedical Engineering
New technology to transform blood processing
Staff from the department of Biomedical Engineering have developed pioneering surgical blood salvage technology, which is transforming the way major surgery is carried out by reducing blood loss in patients.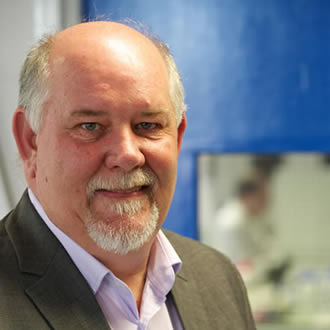 The research
HemoSep is designed to recover blood spilled during open-heart and major trauma surgery and concentrate the blood cells for transfusion back to the patient. This process, known as autotransfusion, reduces the volume of donor blood required and the problems associated with transfusion reaction.
The device consists of a blood bag, which employs chemical sponge technology and a mechanical agitator to concentrate blood sucked from the surgical site or drained from the heart-lung machine after the surgery.
In the clinical trials, carried out in over 100 open-heart surgery operations, the use of the HemoSep device significantly reduced the need for blood transfusions together with the preservation of normal clotting mechanisms.
Professor Terry Gourlay, who developed the technology, said:
This is a fantastic example of real collaboration between the University of Strathclyde and the medical device industry to take this device from concept to clinical delivery.
The introduction of HemoSep will make a significant difference to people's lives and greatly reduce the cost and risks associated with blood transfusions. The technology has distinct advantages over traditional techniques which are not only costly but technically challenging and involve the use of a complex centrifuge and pumping apparatus by specialist technicians.
Industry collaboration
Further clinical trials are planned, but Hemosep's CE mark means that the device will now be sold to the healthcare sector. HemoSep - which was shortlisted in the Outstanding Contribution to Innovation and Technology category at the Times Higher Education Awards 2013 - has been licensed to Advancis Surgical Ltd. The company will market and sell the device in all European territories, other regions which recognise the CE mark and Canada.