Civil & Environmental Engineering

Constructionarium
Constructionarium gives students a hands-on construction experience where you learn practical skills and establish working links with industry - your future employers.
How does it work?
Constructionarium provides hands-on construction experience and allows you to construct scaled-down versions of popular civil engineering projects.
You'll spend time pre-planning your designs before spending five days on-site, building your design. In the pre-planning stage, you'll consider all aspects of project management including time management, financial implications, risk management and health and safety issues.
Location
Constructionarium Scotland is held at the site of Sibbald Ltd, Shona's Way, Sibbald Park, Blackridge, West Lothian, EH48 3BN.
The two acre site is currently being transformed to allow wet and dry projects to be undertaken.
Find out more about the location of the constructarium.
Previous Constructionarium projects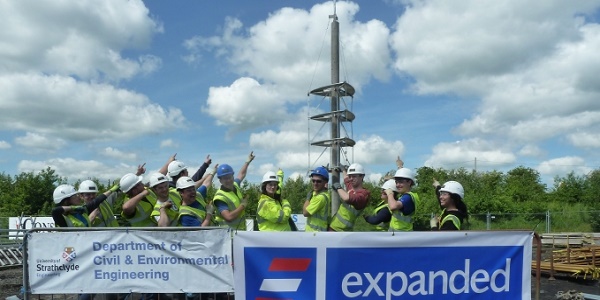 Barcelona Tower. Host: Laing O'Rourke (Expanded Structures Ltd)
"It was really interesting to see how the technical drawings come to life on site as you build it. I now have an awareness of the challenges due to buildability issues which the contractors and labourers face onsite when the plan does not work in practice or could be improved upon."
Sara Peat, 2014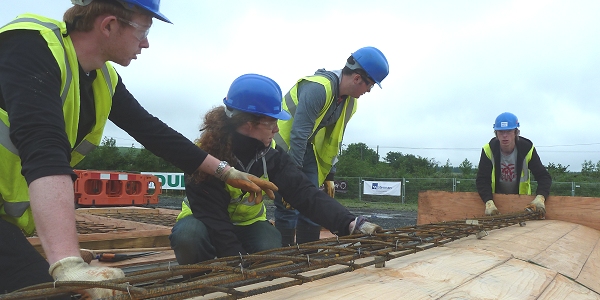 Millennium Galleries. Host: Laing O'Rourke (Expanded Structures Ltd)
"I enjoyed taking part in the construction of the Millennium Galleries and putting into practice what I have learned in my two years at university. Tasks such as setting out and levelling, which didn't seem too important in lectures, proved to be vital within the daily tasks of constructing a structure such as the galleries."
Natalie O'Neil, 2014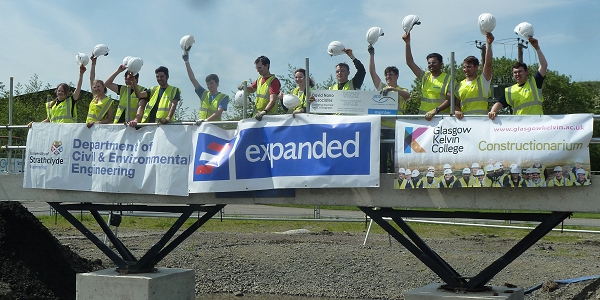 Kingsgate Bridge. Host: Laing O'Rourke (Expanded Structures Ltd)
"Although I already have a few years experience in construction and I have to say that I have learned so much more from this relatively short experience. It has changed my perspective of how a project becomes a success with safety, trust and a good team being paramount in delivering quality and profit."
Damien Macklin, 2014