DMEM Teaching Staff and Undergraduate Leader

Frank Gaddis
Where did you undertake your education?
I originally trained as an electronic engineer, designing electronic hardware and control software for data acquisition. Day release was at Stow College and Glasgow Technical College (now Glasgow Caledonian University). During my time at the National Engineering Laboratory in East Kilbride, I realised that I wanted to invent products and with the support of my wife, I left the NEL and went to study Industrial Design at Napier Polytechnic in Edinburgh.
I was a mature student travelling on a daily basis to Edinburgh and after 4 years of study I graduated and launched myself into the world of product development and innovation.
How did your career progress after your education?
In 1990 I started work as a Research Assistant in Strathclyde's Design Division (this would later merge into DMEM).
At the time I had two desks, one at Strathclyde and the other at the Engineering Design Research Centre (EDRC). When my 3-year contract ended I became more involved in teaching design rather than researching it. I graduated as a Technical teacher and over the next 3/4 years combined working in secondary schools; teaching future technical teachers and teaching industrial design and human factors on a variety of DMEM courses.
Helping promote STEM subjects to the youth has always been so important to me, and something I've jumped at the chance to get involved in. For example, helping with the photo shoots for the posters we used to explain the plethora of roles that are out there within design and engineering.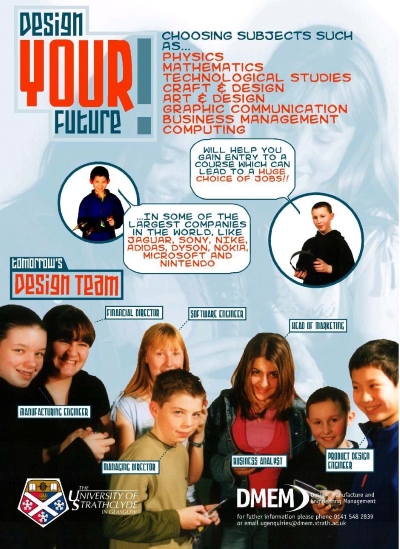 Why did you decide to work at the University of Strathclyde?
In reality I believe that DMEM actually chose me.
The new Product Design Engineering (PDE) course needed a more specialised skill set and I was in a position to supply it.
Tell us about your roles in DMEM and the main projects you worked on?
Over the last 25 years I have obviously worked with thousands of students in DMEM and Mechanical Engineering. Things like administration, subject teaching and assessment are all important aspects of the job, but I also got to know many students in a more pastoral role.
I also took on the responsibility of Undergraduate leader, but the role I enjoyed the most was helping the students present their work to their friends and family at the end of year degree show.
Here's a picture of me setting up for a degree show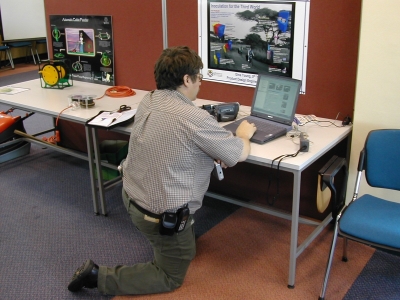 What was it like working in DMEM?
I will always remember the phrase "friends and family" as I believe this is central to the ethos of DMEM. The interaction and development of each and every student is of the utmost importance.
DMEM "make people" and give them the tools to make a positive contribution to the world and industry.
Below is a picture of my family at the DMEM degree show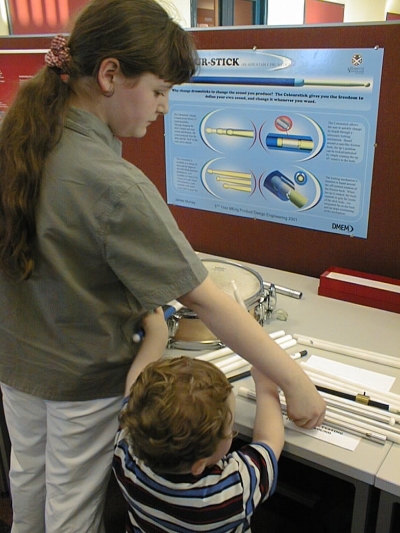 What did you enjoy most about working in DMEM?
That's easy:
thinking up ideas,
the staff,
helping students,
and watching programs on the IPlayer on the bus
I also love taking pictures so I managed to generate an expansive library of DMEM related imagery (over a terabyte of pictures accumulated!)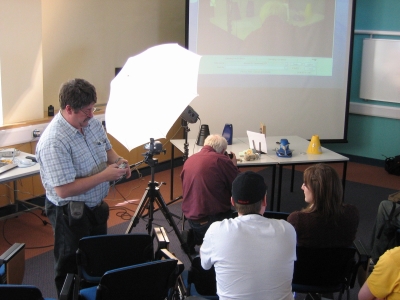 How has DMEM progressed over the years?
DMEM never stays the same. It is always changing.
Staff are always there to support the students and DMEM spend lots of time and money in providing that support. For example, developing the Digital Design and Manufacture Studio (DDMS), below is a photo from the DDMS launch event!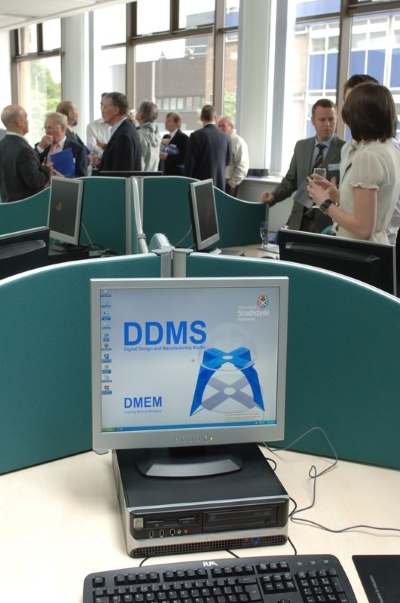 Creating the Leonardo Suite, for our research and PhD students,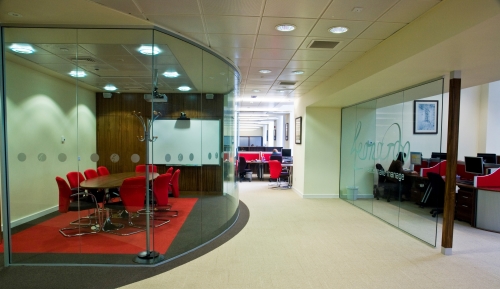 Building and continually strengthening the Advanced Forming Research Centre,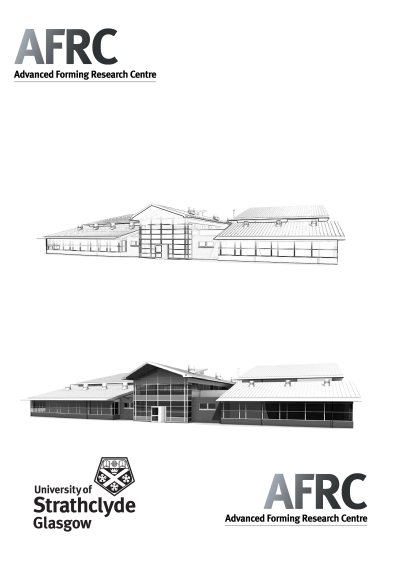 Why do you think engineering is an exciting industry to get into?
If you combine all types of engineering with financial support and social understanding it can go a long way to provide solutions to current and future problems.
What are you most proud of when you think back about your career?
My only purpose was to help students outperform their own expectations.
It was also great that the students hold the doors open for people walking along the corridor.
Some of my favourite memories include:
Staff singing on the Twelve Days of DMEM DVD in 2015,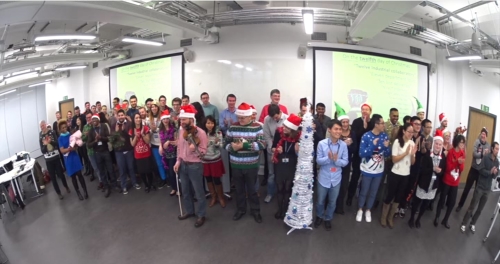 Enjoying my DMEM retiral in 2018 with some of my DMEM family,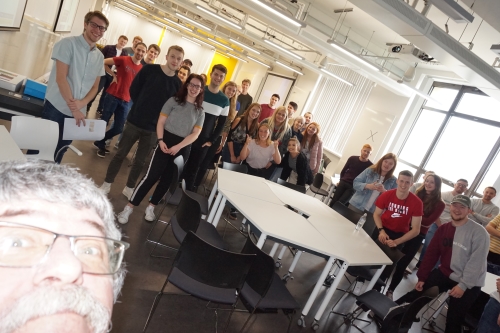 Being given the opportunity to visit other universities around Europe to teach (as in Groningen in the picture below) as well as taking students on study tours in Amsterdam and Barcelona,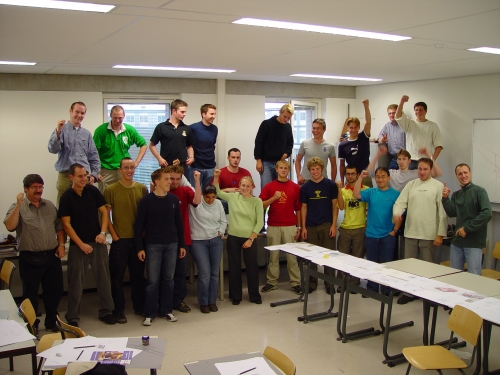 Our DMEM staff graduation ball 2005,
The annual staff away day to Ross Priory at Loch Lomond, and many more!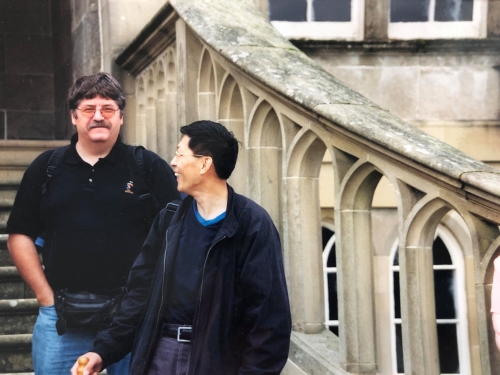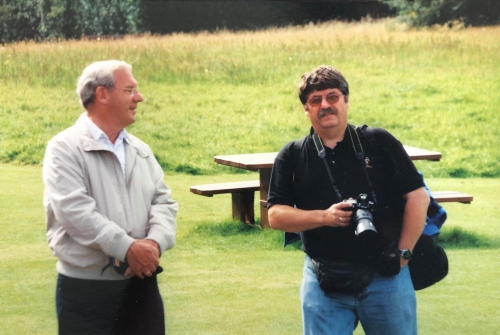 What would you say to someone considering working in or studying within DMEM?
Over the years I have talked to many students on open days and I usually ask them 3 questions
Do they want to design things
Do you want to make things
Do you want business/Industry to make them better
Answering those questions would help students decide which course to choose.