MindMate Co-founder and Chief Technology Officer

Rogelio Arellano
Why did you originally pick the University of Strathclyde as an institution?
When I was deciding where to study my master's programme, I came across the University of Strathclyde. It offered the programme I wanted to study but there were also a few other factors that made me choose Strathclyde.
I had read about its great reputation, as well as the multiple awards it has received from The Times Higher Education in various categories. Its location in the city centre of Glasgow was particularly appealing and it also has partnerships with different universities across the world.
There is also a big community of international students, plus a lot of support from the university staff, which both help to make your transition to this amazing city so much easier.
Why did you pick your course?
The fact that the MSc Global Innovation Management course was taught at two different partner institutions was one of the main reasons why I decided to pick the programme. Being able to experience different cultures in different countries while studying and learning things I like was a main motivator and a very good experience.
Apart from that, the programme itself also offered a variety of modules I was interested in. Each of the modules allowed me to learn different skills by working and collaborating with my teammates in group projects. I also had the opportunity to get in touch with other students that had already gone through the programme and then I knew it was the right course for me.
What were the benefits of studying across two countries and institutions?
There are different benefits of studying across two different countries: you can learn a new language, explore the city, etc, but I personally liked the ability to immerse myself into different cultures, being able to collaborate with people from different backgrounds and learning from those experiences.
You also have the opportunity to travel in the surrounding areas and get a broader perspective of the country and the people. Another benefit is that I had the chance to make new friends from across the globe.
What was it like studying in DMEM?
Studying in DMEM was great, the facilities are conveniently located in one of the main campus buildings, and most of our courses took place in the same building.
There are different spaces that students can use like the very well-equipped meeting rooms, computer labs, a shared social space and even a kitchen in case you bring your own food. I personally spent a lot of my time in DMEM together with classmates, it just became a meeting point for everyone because the spaces encouraged collaboration and allowed us to focus on any projects we had going on.
The spaces are mostly used by people from DMEM so it almost feels like a small community where it's easy to make new friends and work on projects.
Also, the staff are very friendly and are always around in case you need support or to clarify some of the course content.
What was it like moving from Mexico to live in Glasgow?
Moving to live and study in Glasgow was a very exciting time. I decided to arrive in Glasgow just a few weeks before my classes began so that I could look for accommodation and to explore the campus and the city.
After spending the first weeks in Glasgow I was already settled and ready to start the programme. I felt very welcomed by everyone living here – the people are friendly and helpful. The location of the University is great, it is right in the city centre of Glasgow so there are plenty of places to eat or shop within walking distance.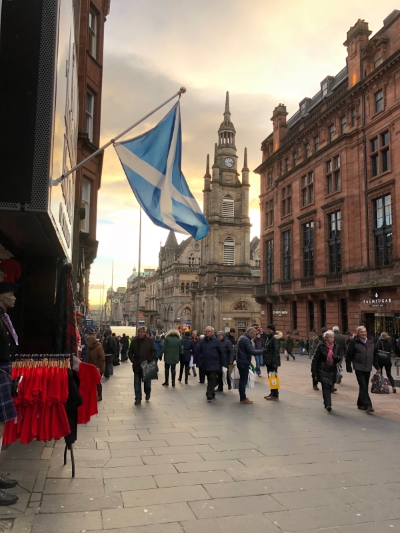 I would suggest for anyone coming to Glasgow to move a few weeks before classes begin. It will make the move less stressful and will also give you time to adapt to the new city and to the famous Glasgow weather. You'll have time to look for accommodation and make some friends. Alternatively, the University also provides student accommodation which is conveniently located next to the campus.
Scotland as a country is absolutely beautiful, I enjoyed a variety of trips during my studies, including boat trips on Loch Awe and hiking in the Isle of Skye -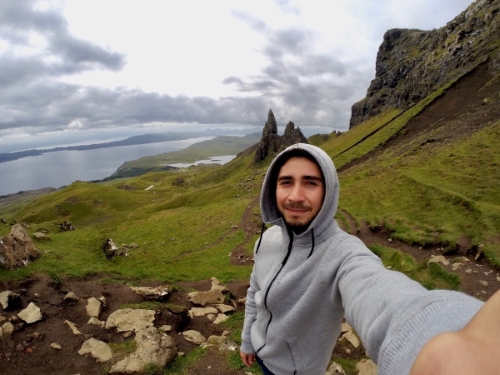 I also climbed to the top of Ben A'an.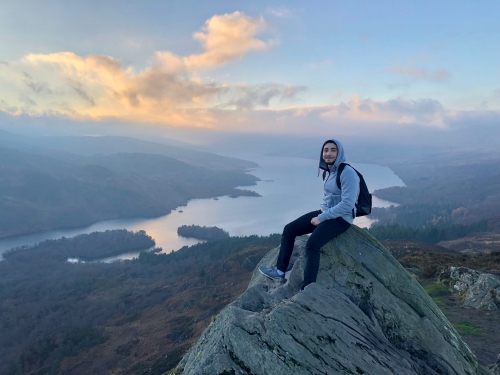 Where has your career gone since you have graduated?
While I was a student at Strathclyde I was involved in different entrepreneurial activities on campus, which gave me the tools to fulfil my dream of starting my own business. During my studies I started a company together with friends that I met during a competition called Enterprise Pathway, which brings people from different Scottish universities together to work on potential business ideas.
Led by a personal experience of caring for someone with dementia, we developed an app, called MindMate that helps baby boomers to live healthier and longer. The app provides users with healthy recipes, workouts and mental exercises to improve fitness, independence and brain health for as long as possible. MindMate has been ranked as #1 in the Appstore in the health and fitness categories in many countries.
We have also gained recognition from different organizations such as Santander, Scottish Institute for Enterprise, Scottish EDGE and Converge Challenge to name a few. The company has also won multiple awards and has been featured in different news articles and magazines.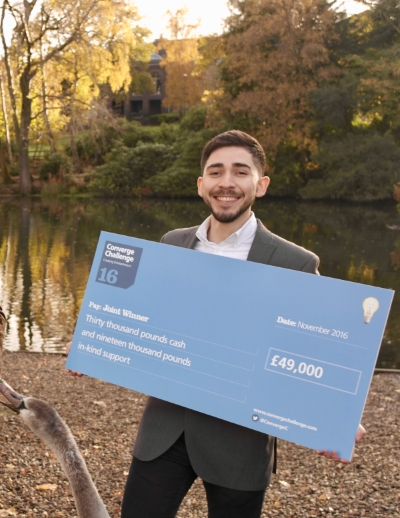 During the Summer of 2017 we participated in TechStars New York City, which is a very prestigious start-up accelerator in the US. This helped us to accelerate our growth and to expand in the US.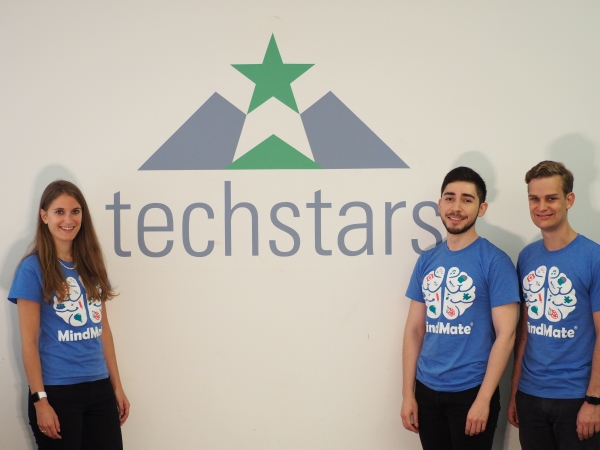 In 2018 we were named on the 30 under 30 Forbes list, which features the most innovative, creative, and driven young leaders in a wide range of industries.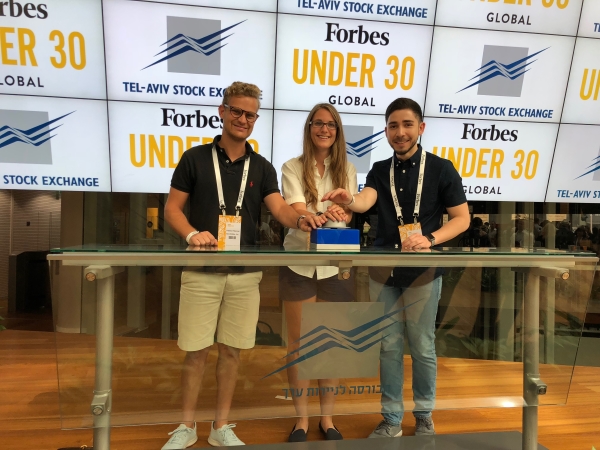 Tell us about your role?
As the Chief Technology Officer, my role is to overview our product development and lead our engineering teams, making sure we build really awesome technology. We have offices in Santa Monica, California (pictures below) and in Glasgow, where we employ more than 15 people.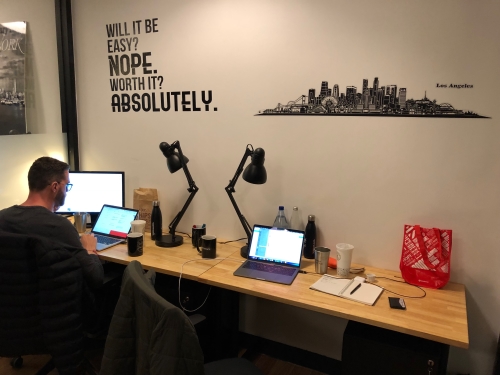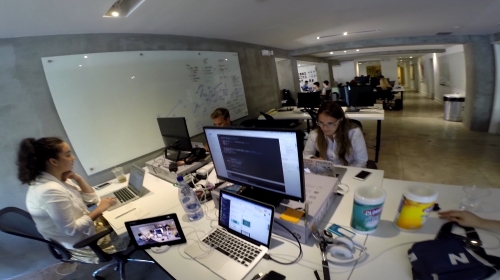 Working in the sunshine is certainly a perk!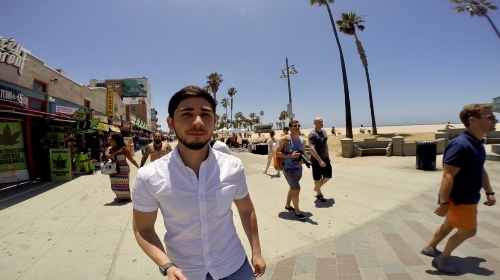 It has been a great experience to be able to set up and grow the company from the very beginning, we have put a ton of work into it and I am immensely proud of what we have achieved so far.
What are your ambitions for the future?
I want to continue growing and building a strong team within the company and to learn from the experience of doing so.
Ultimately, to keep building amazing products that have a wide reach and a real impact on people's lives. It is very rewarding when we receive messages and feedback from our users on how using our app has made a huge difference in their lives.
What excites you about the future?
The fast development of new technologies that are helping people in their everyday lives. With new ideas bringing innovation into different industries to improve the way we do things, for example in health care, transportation, smart cities, etc.
The new technologies that are to blossom in the years to come such as Virtual and Augmented reality, the new space age, AI, autonomous cars, 3D printing just to mention a few.
It is scary but at the same time very exciting.
It is exciting to think that the world as we know it is changing, as these new technologies disrupt the way we do things, helping us do things better and also change the way we interact with everything around us.
What would you say to someone considering studying in or working with DMEM?
I can definitely recommend DMEM for studying.
As I mentioned before, DMEM will open a lot of opportunities and career paths, developing you both professionally and personally, meaning you're equipped with the skills required to be successful in any endeavour you choose.