Design, Manufacturing and Engineering Management

Erin Caldwell, MEng PDE
What made you look at the University of Strathclyde as an institution option?
I was attracted to Strathclyde due to its location in the heart of Glasgow's city centre and its great reputation for Engineering.
Out of the many Universities in the UK, there are only a small handful that deliver courses like DMEM's, making it an obvious choice for engineers who want to understand the entire design and manufacturing process of products.
Why did you choose to study Product Design Engineering?
MEng Product Design Engineering stuck out to me due to the wide range of classes and topics covered. I knew I enjoyed engineering subjects at school so applied to Mechanical and Electrical but was also drawn to Art & Design. Product Design Engineering encompasses both passions and gave me the opportunity to explore each more in depth throughout my degree!
What is it like studying in DMEM?
As many of the classes in DMEM are team orientated it doesn't take long for you to know everyone in your year group. Unlike many degrees you must depend on, and work with other students daily, giving you an important insight into the working world. Due to this, there is also a great bond between each year group, you become friends with a wide range of people leading to a lot of social events.
The DMEM society runs nights out and events throughout the year which are a good way to destress after major hand ins.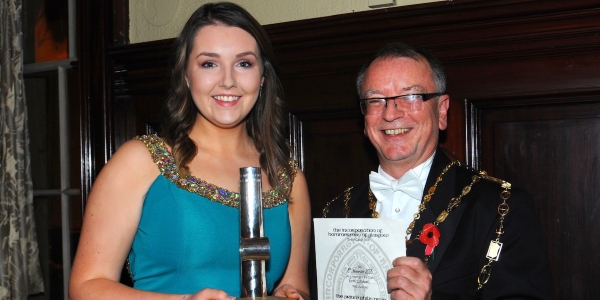 What are your ambitions for the future?
Since completing a year in industry with General Electric, in England, I have realised that I am far more suited to Leadership and organisational roles. As much as I enjoy detailed engineering and getting my hands dirty in projects I naturally gravitate to leading teams, ensuring budgets are adhered to and communicating with all levels of management.
In the future I wish to lead innovative, forward-thinking teams in the Manufacturing and Design world. To do this I want to make sure I have a solid foundation in many areas including design, manufacturing, through to business and marketing ensuring I can lead a team with a rounded skill set.
Would you recommend studying in DMEM?
Definitely, the campus is central and always buzzing with people. The department is extremely friendly, both students and staff, with lots of group projects so you will certainly make friends for life!