Design, Manufacturing & Engineering Management

Welcome to DMEM
Welcome to the Department of Design, Manufacturing and Engineering Management (DMEM).
James Weir Building
We are located a 5-minute walk from George Square, in the centre of Glasgow city centre, and based in the James Weir Building.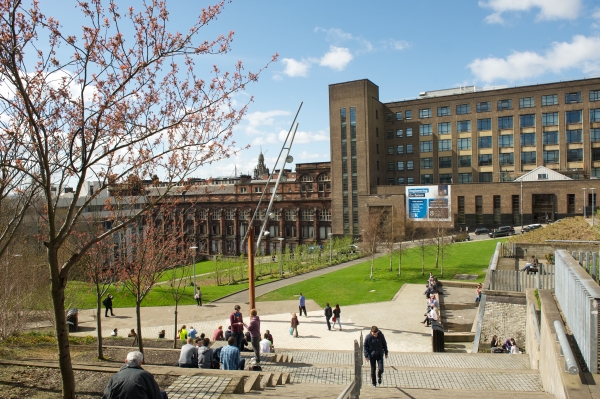 DMEM location
DMEM is predominantly across the 7th floor of the James Weir Building, but we also have workshops and studios across the building.
Along each section of our corridor you'll find interactive screens which you can use to find out more about our programmes, staff, research and industry links. As well as where you are located on the building map, links to our social media platforms and projects which we're currently working on.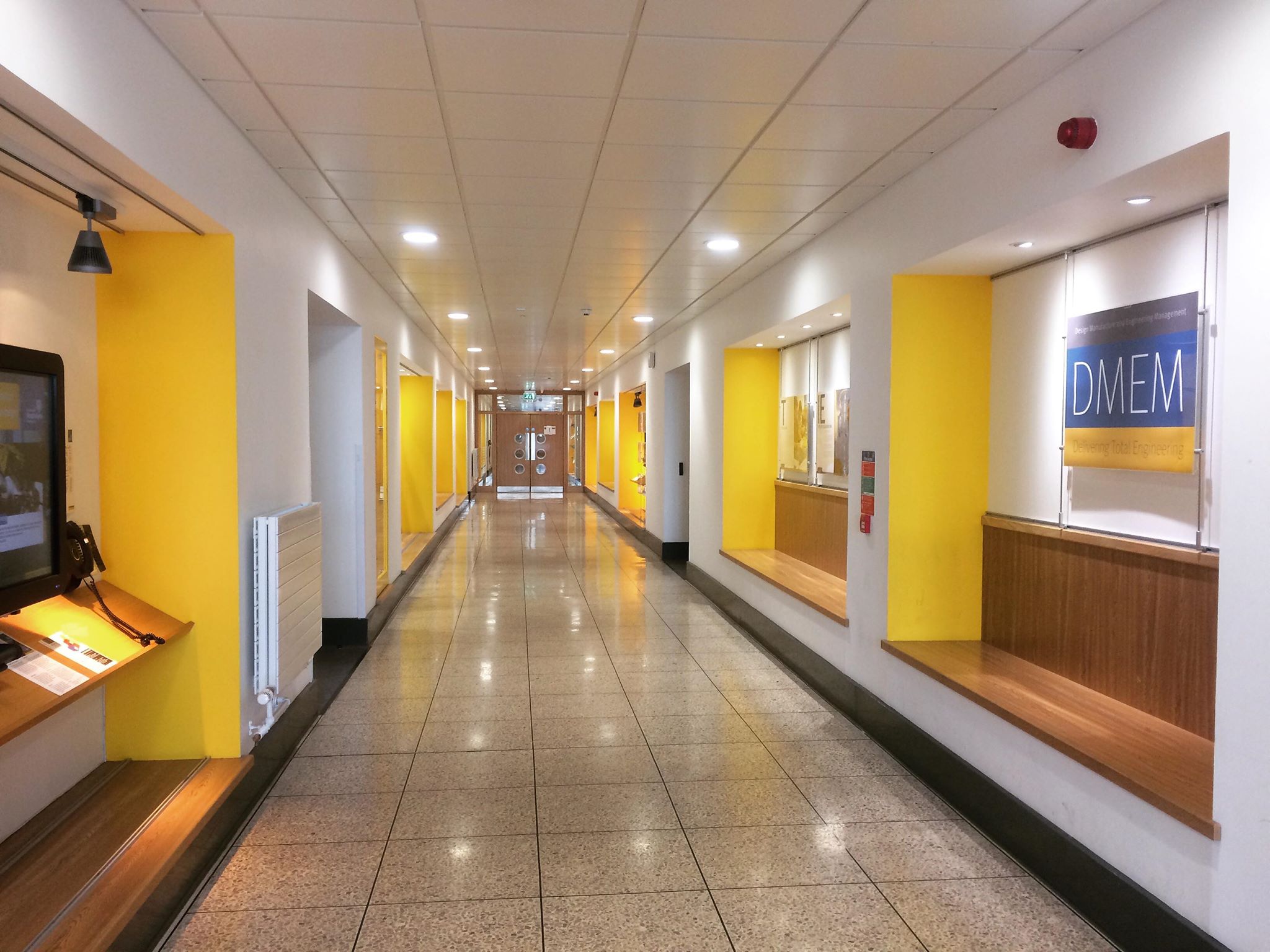 DMEM Reception
At the end of the corridor you'll find the DMEM reception, where our visitors are met with a friendly face, any enquiries can be asked, some student assignments are dropped off and tours begin.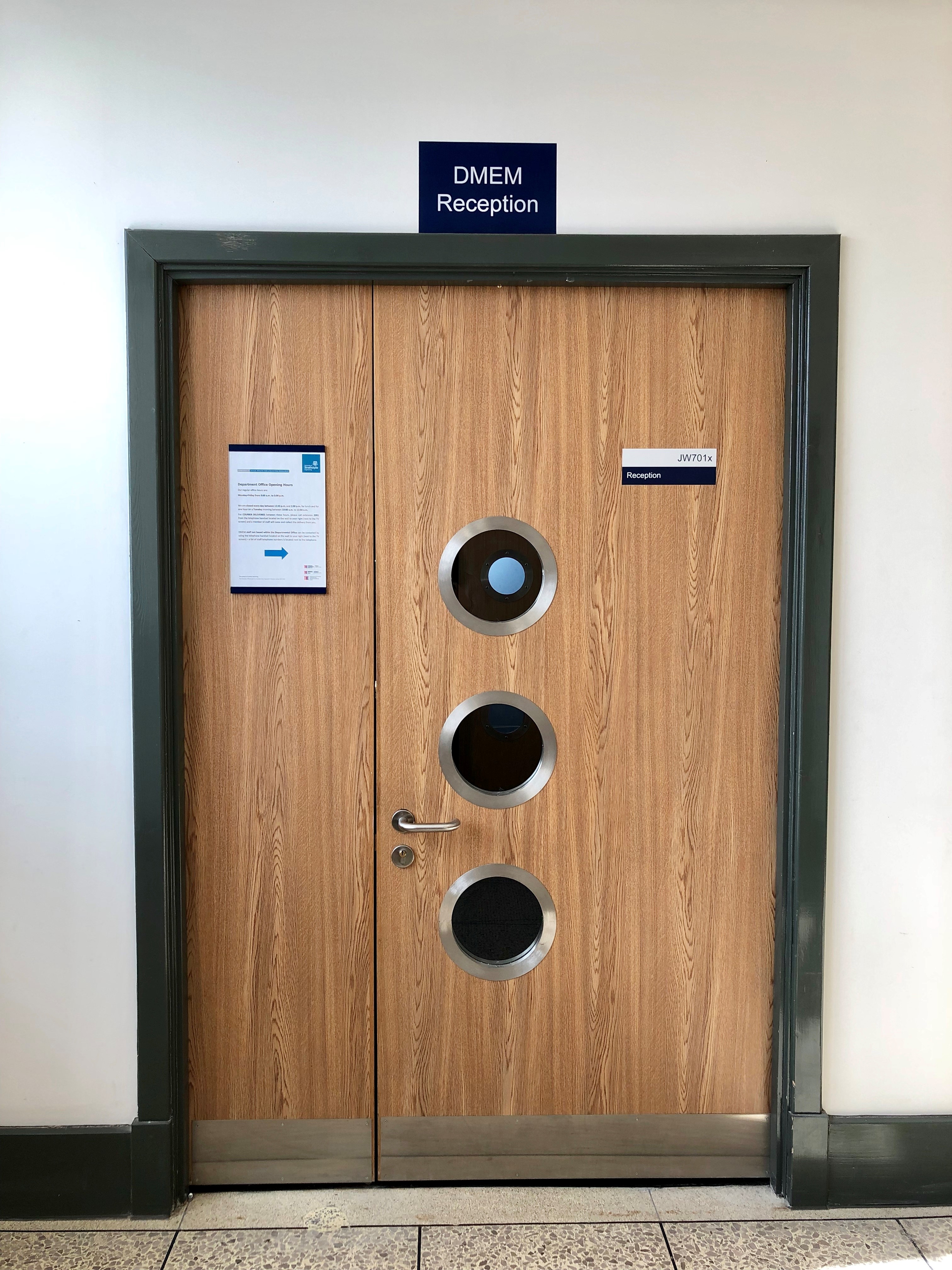 Student work
Our corridor provides us with the opportunity to showcase past student work including group design projects, for example from the Integrating Studies module, where students are asked to design a product to a specific brief. The photo below shows student products which move, have integrated working lights or are wired electrically, allowing our students to encompass a variety of skills, as well as working as part of a team. This module is generally taken in first and second year of undergraduate studies.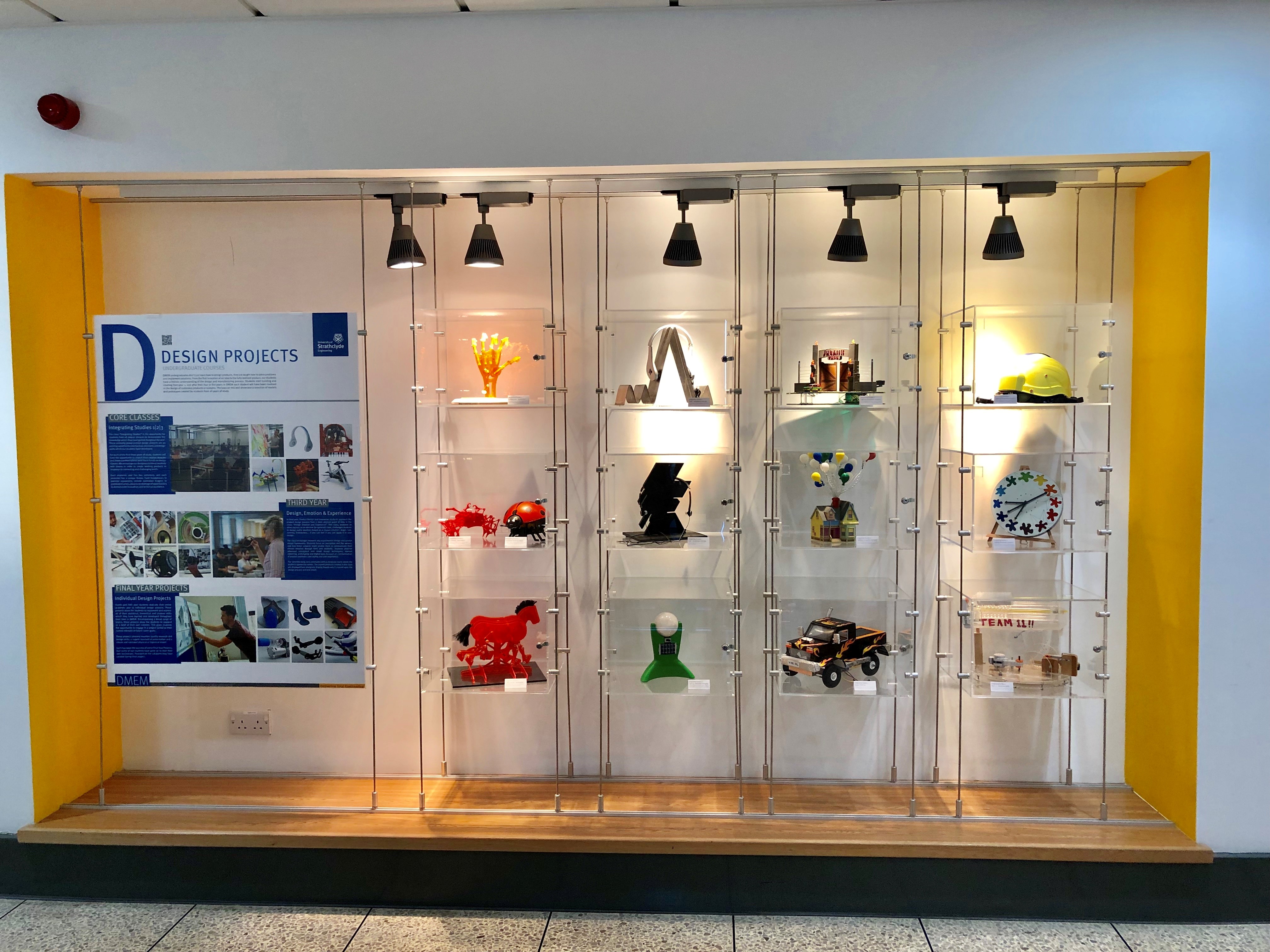 Graduate success stories
And of course we can proudly highlight where our graduates have gone on to, and showcase the products they have been involved in. The products below cover a variety of product design, manufacturing and entrepreneurial roles across a broad list of industries and brands including Adidas, Colour Academy Ltd, Dyson, Lego, Nike, Recoil Knee Pads and more!