ETP Energy Nation Road Trip
The CDT was kindly invited to join the Energy Nation Road Trip organised by the Energy Technology Partnership (ETP) earlier this year. A five-day excursion was planned which would visit many of the different low-carbon energy facilities in Scotland, from large industrial plants to local community-lead schemes.
James and Rebecca joined 12 other PhD students from higher education institutions across Scotland working on low-carbon energy research, from electricity generation to heating, hydrogen fuel to network operation. They were joined by ETP Business Development Managers (BDM) at various stages of the journey: BDMs are stationed within universities across Scotland, aiming to facilitate collaboration between academia and industry.
This was a unique opportunity to network with researchers working in a range of sustainable energy industries whilst experiencing a wide variety of the very best energy facilities and innovations that Scotland has to offer. We are very grateful to ETP for the experience and all the facilities visited for such an engaging trip!
Day 1
Starting out on the outskirts of Lockerbie, the first location visited was the wood storage and chipping facility supplying locally sourced wood to E.ON's 44MW biomass power plant. The quantity of material the plant consumes is staggering. Used wood is also recycled at the plant, however care is needed when blends are mixed as the power plant needs a specific quality of material with minimal moisture; some timber that is delivered during autumn can still have moisture rates above 55% come spring time due to the poor weather in winter, making it unsuitable for combustion.
From here the group travelled to Star Refrigeration, a heating and refrigeration company that built the world's most energy efficient natural ammonia heat pump system in Norway. They are now developing two 2.6MW high-temperature water source heat pumps, which will source water from the Clyde and supply heat and hot water to a local district heating scheme.
Day 2
Whitelee Wind Farm was the next stop, with a bus tour around the site and its 215 wind turbines and chance to explore the sustainable visitor centre. Onwards to the University of Strathclyde's Power Networks Demonstration Centre (PNDC) and The National HVDC Centre. These facilities allow transmission and system operators to test their projects in a risk-free setting on 11kV and Low Voltage distribution networks. These are flexible with the ability to vary voltage, frequency and perform disturbance testing in a controlled environment. It can be operated either as a grid connected or as an islanded system, integrated with state-of-the-art communications and monitoring equipment, as well as other bespoke integrated functionality.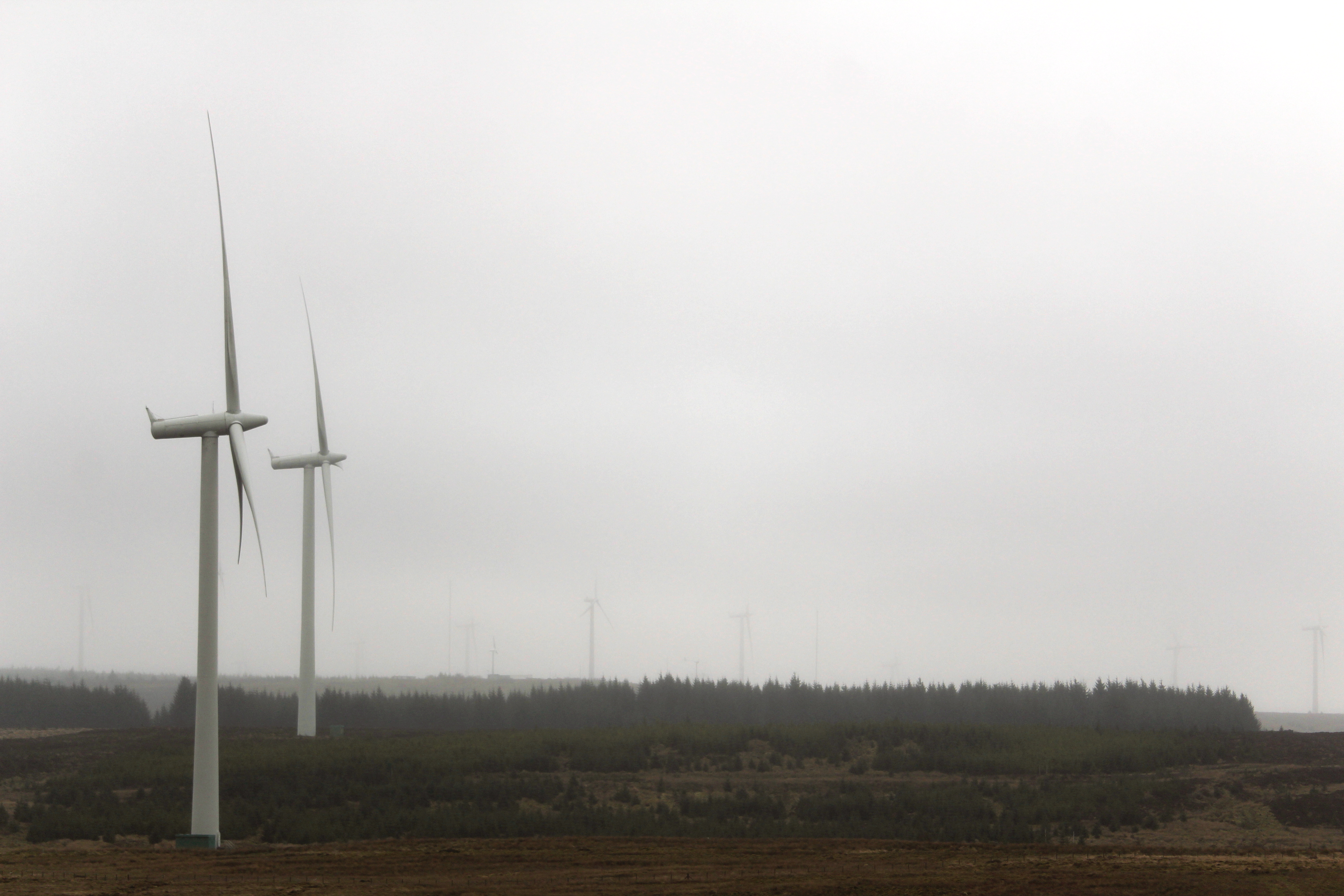 Day 3
Possibly the most spectacular visit was the imposing 440MW Cruachan Hydro Power Station. Nicknamed "The Hollow Mountain", the site takes water from Cruachan Reservoir above Loch Awe, down through 4 hydro turbines located inside Ben Cruachan. A 1km journey down the tropical plant-lined road into the mountain reveals the 7-story football pitch-sized turbine hall – quite the sight!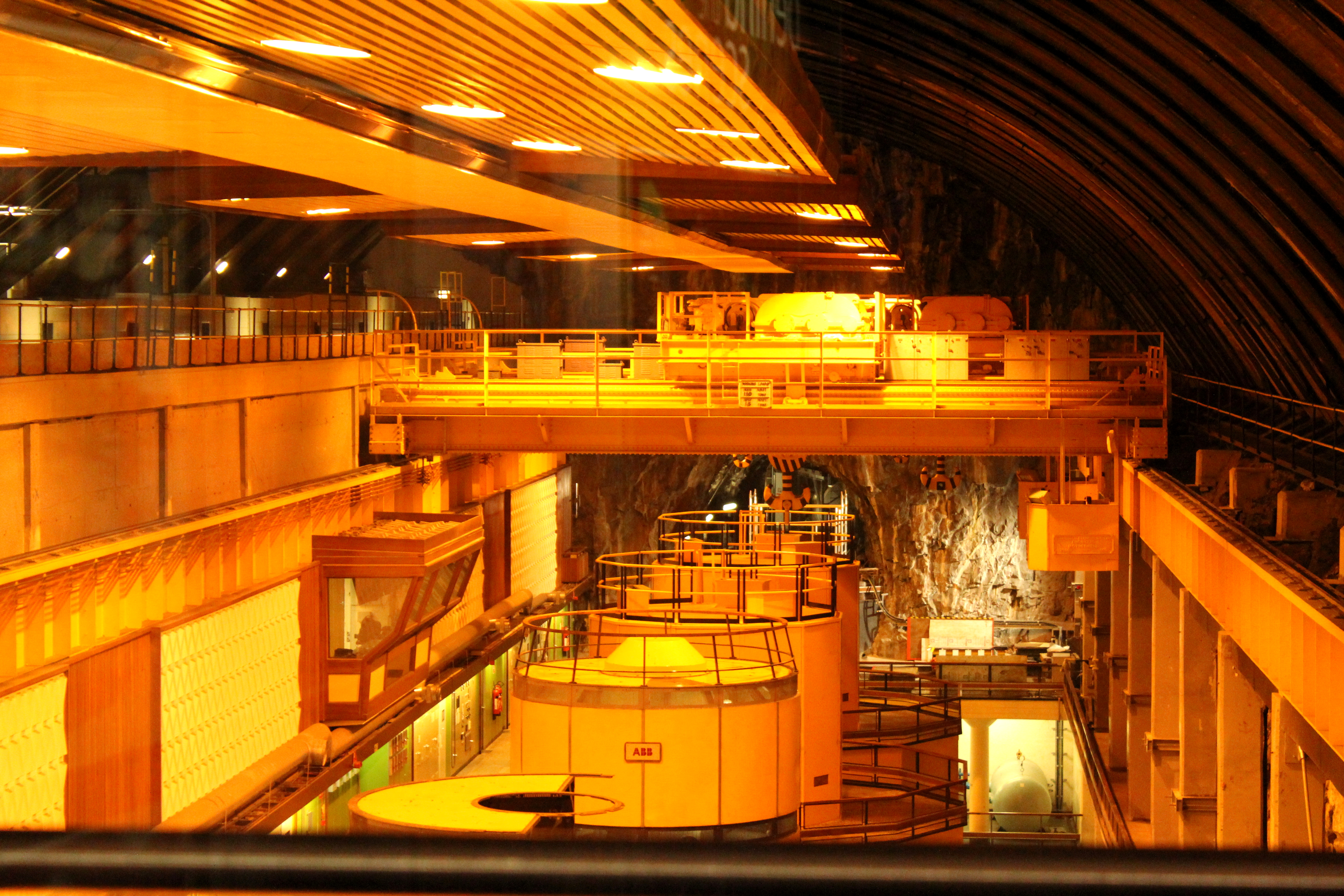 From one end of the scale to the other, the next stop was a visit to the Smart Fintry Project. This community-led initiative in Stirlingshire started with locals' ownership of 1/15th of a nearby wind farm development, and expanded to develop a community and sports centre with 50kw of solar power and a biomass heating system. They are currently in talks for installing a small-scale district heating system using heat pumps. The generation of this locally sourced renewable energy along with household energy usage by was fed into a central database to create a smart grid, which matched generation and consumption.
Day 4
Carrying on east across the country, the group headed for the Levenmouth demonstration turbine. This 7MW Samsung offshore wind turbine situated only a few metres into the Firth of Forth provides a test site for instrumentation installed on foundations, tower, blades and drive train. The facility, owned by ORE Catapult, allows academia and industry to demonstrate new systems without the time and costs associated with working offshore.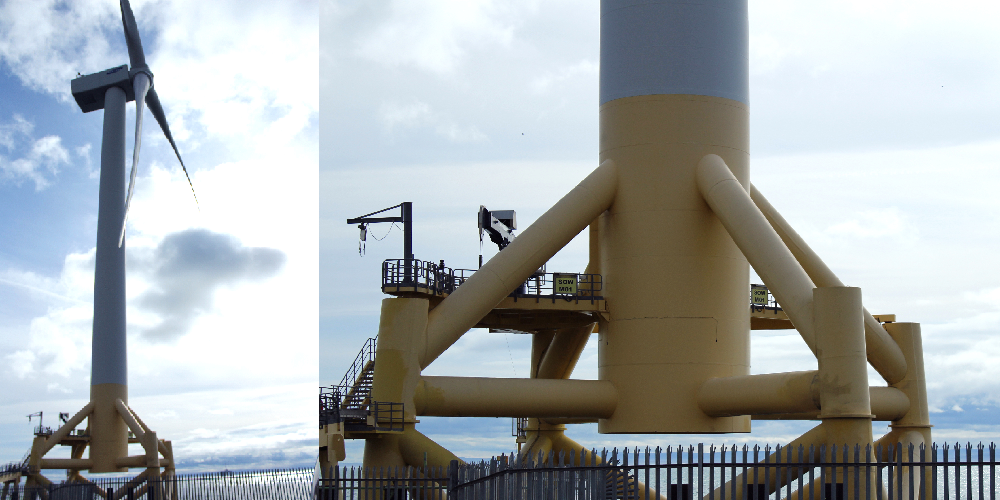 Moving south to the University of Edinburgh, the group visited several of its low carbon and renewable energy facilities. FloWave tests a range of marine renewable energy devices as well as environment measurement techniques. The circular tank is capable of generating a range of wave, tidal, and combined wave and tidal conditions. The Edinburgh Centre for Carbon Innovation is the UK's leading hub for emerging low carbon technological, social and business innovation located inside a low carbon building which is now the UK's greenest historic building. The George Square Energy Centre is one of the University of Edinburgh's local power stations powering its campuses. The university's third Combined Heat and Power (CHP) plant includes a 1.6 MW CHP engine; two 6 MW and one 3 MW low-temperature hot water boilers; thermal storage, and uses by-product heat in a 600 kW absorption chiller to cool laboratories.
Day 5
The group continued to explore more renewable energy technologies, next moving onto Scotland's first solar meadow. Built in 2013, 2560 polychrystalline panels are capable of generating 672kW saving 300,000kg of CO2 each year, and providing neighbouring Edinburgh college with the perfect research facility.
The last, but certainly not least, visit saw the group introduced to the most advanced phase change material heat battery energy storage company in the world. The system comprises a heat exchanger submerged in a fluid. This material is stable when supercooled and heat is released when activated; much like the reusable clickable pouches of liquid used as hand warmers. Sunamp have supplied over 4000 heat batteries and claim to save over 70% in volume and 40-70% energy compared to water storage systems. The company itself was a result of the founder's PhD research, and continues to work closely with researchers; a fitting and inspiring end to our whistle-stop energy tour of Scotland!