Students of the department of Naval Architecture, Ocean and Marine Engineering have the opportunity to test out their sea legs on the department's yacht - Catalina.
Our yacht
Catalina is a Sigma 33 cruising/racing yacht.
It's available for all students of the department to use under the supervision of an experienced skipper who holds a minimum of an RYA Day Skipper Practical qualification.
Catalina is berthed in a marina on the River Clyde, on the West Coast of Scotland, around 40 minutes from Glasgow.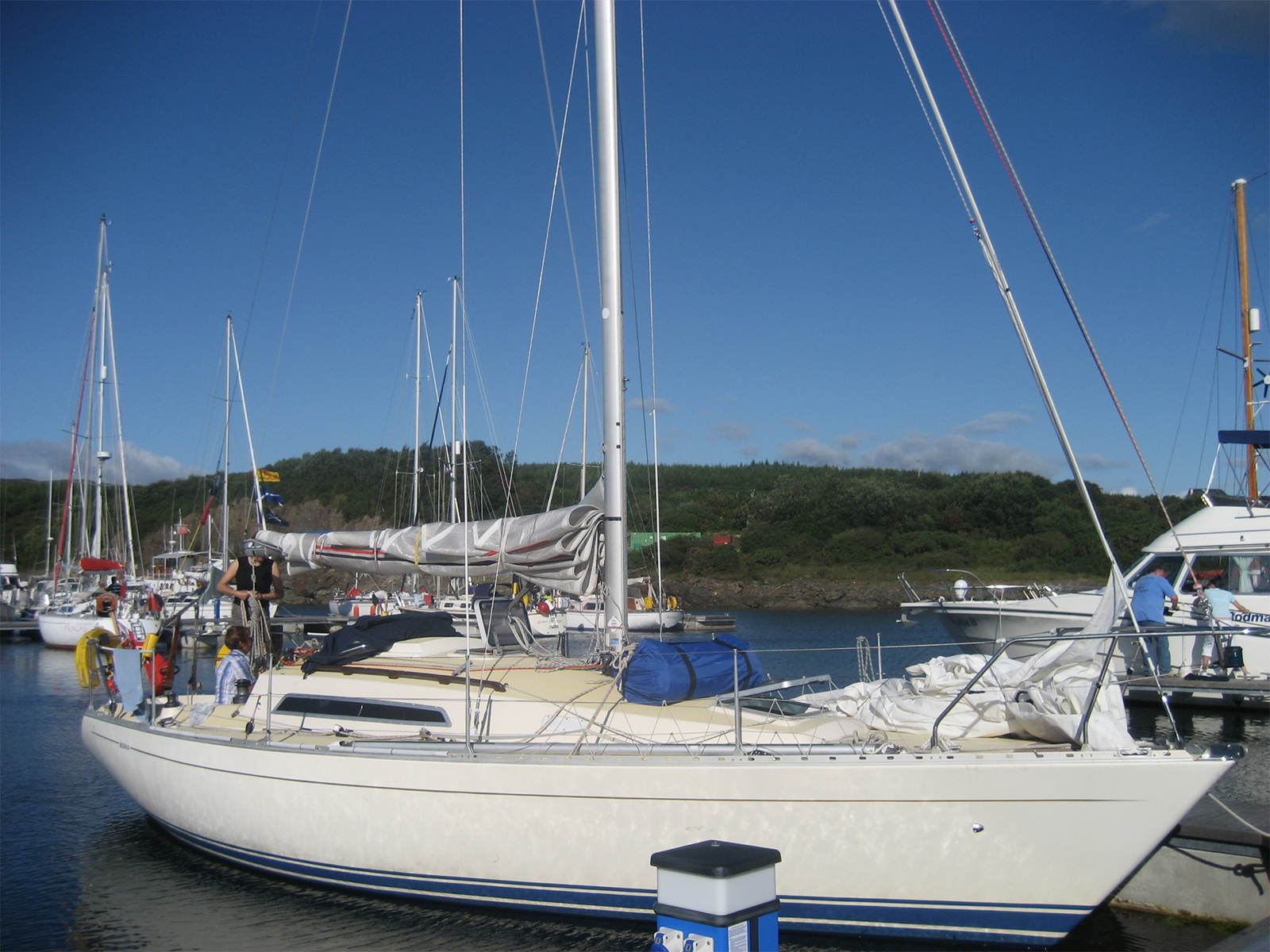 Qualified Skippers
Qualified skippers take out less experienced members as crew to get experience
Qualified Skippers are able to book and use Catalina whenever they wish. They take out other less experienced department members as crew, with the aim of increasing their knowledge and understanding.
The skippers are responsible for the safety of crew and yacht and as such we require them to demonstrate their knowledge and experience before becoming a qualified skipper of Catalina.
Potential skippers should be competent to at least RYA Day Skipper standard, and will receive an assessment prior to being approved as a skipper.
Students of the department have the opportunity to gain their RYA Day Skipper theory and practical qualification through a course offered by the department.
For first year students, the theoretical course can count towards their degree. The practical aspects of the course are taught on board Catalina.