Naval Architecture, Ocean & Marine Engineering

Lunch & Learn No.89 | 2nd November 2021, 14:00-15:00 in HD113
Lunch & Learn No.89
2nd November 2021, 14-15:00 in Henry Dyer Building (Room HD113)

Topic: Electrifying the Maritime Industry's Future
Speaker: Brent Perry (CEO of Shift Clean Energy)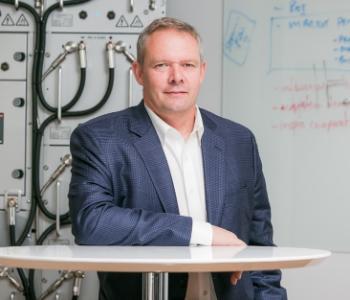 Brent Perry is the CEO of Shift Clean Energy and a marine battery industry pioneer. Perry defined an industry when he oversaw the development of the world's first battery for marine propulsion. Energy storage systems are now a major – and increasingly important – player on the global marine energy scene. In the years since that first battery, he has become a world expert on lithium energy storage in marine applications. His 30-year history in commercial shipbuilding and deep knowledge of energy systems gives him a unique perspective on the hybrid and electric marine industry.

Perry will be in Glasgow as chairman of the Zero Emissions Ship Technology Association, which is hosting a 3-day conference called Ship Zero during the COP 26 conference.
This is an on-campus event. We have limited space available. You have to register your attendance via the link here on a first come first serve basis.