No more petrol and diesel powered cars by 2032? 2040? Credible scenario or green fantasy?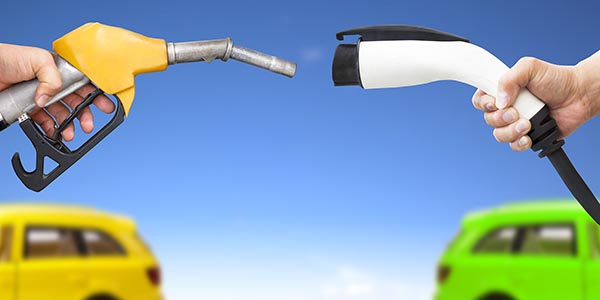 The UK Government has recently stated its commitment to completely ban all new petrol and diesel cars and vans from 2040. Not long after, the devolved Scottish Government declared its intention to realise this 8years earlier, by 2032 (as part of the Government's Programme for Scotland 2017-18). The Centre for Energy Policy 'Energy Conversation' series will turn its attention to this issue on 16th November 2017.
Why are we asking this question?
On the one hand, a shift towards low carbon vehicles will undoubtedly bring important benefits on health and well-being to the British people (and to the Scots even quicker if the 2032 target can be met). This ambitious move aims, among other things, to improve air quality, avoiding < each year, and by the need to play our part in tackling climate change.
Moreover, the shift in activity required to implement the ban is likely to promote innovation and bring new business opportunities for new technologies and industrial activity. Our own research suggests that it may also bring economic gains through stronger UK supply chain activity to support electricity and/or hydrogen production, replacing import-intensive petrol and diesel.
On the other hand, the feasibility of phasing out conventional cars and vans has been met with scepticism, partly due to a range of uncertainties. For instance, which types of low emissions vehicles will replace the existing fleet? Much attention has focussed on the challenges of the energy system requirements of supporting plug-in electric vehicles.
However, there are other options, such as fuelling via hydrogen fuel cells. Whatever option(s) we go for, there will be a range of supply and infrastructure questions to be addressed. However, the speed and nature of how we do so will depend on how people respond in their demand for new vehicle and fuelling options.
These are all questions already flagged up in the popular media. However, it is the aim of our Energy Conversation to drill a bit deeper, particularly in terms of the timeframes involved, and in terms of Scotland's aim to do things quicker.
One issue is whether the Scottish intention to phase out conventional petrol/diesel cars 8 years before the UK based on some evidence-based expectation that we can overcome the challenges involved more quickly than our neighbours south of the border.
Even if this is the case, is there a possibility that during the 8-year period between the Scottish target and the full ban at UK level, Scottish people may simply pop down to Carlisle to buy new petrol or diesel cars if more readily available south of the border? There are also questions around how this new 2032 target sits alongside and interacts with our existing ones regarding renewables and energy efficiency.
More generally, it is necessary to think about this issue in the context of other policy actions and targets. It may be the case for the Scottish Government that more focus on, and enabling of other policies such as low-emission zones will be more important in inducing and incentivising required changes in behaviour than the ban on new sales, as the UK Government has announced.
But, then, the question arises as to whether 15 years is a long enough time frame to design and implement an effective range of complementary policies. Indeed, if not effectively designed and implemented, could both low carbon zones and other policies incentivising alternatives to new petrol and diesel vehicles have regressive impacts on low income and/or vulnerable groups who cannot afford expensive new vehicles but may rely on their cars to get to work?
It is essential that the wider transport and mobility landscape is fully considered. Phasing out conventional vehicles focuses on improving air quality and emissions levels. However, there are also important public and policy concerns around congestion, road safety and the affordability of transportation and mobility services. It can't just be about replacing one type of car with another. What about improving the quality and affordability of public transport?
We may not get to all of these questions on 16 November, and, indeed, others are likely to arise. We look forward to the conversation.
Tags: News & Blogs