Department of Humanities

About the department
The Department of Humanities is a community of researchers, teachers, students, and support staff working together on some of the most interesting and exciting issues in historical and contemporary culture.
Our undergraduate and postgraduate courses cover a wide range of areas, from the teaching of high-level skills in languages, through advanced practical study in creative writing and journalism, to research-led courses at the cutting edge of their academic disciplines in the study of history, literature, language, and culture.
The quality of our research has a strong national and international reputation.
Contact us
Where to find us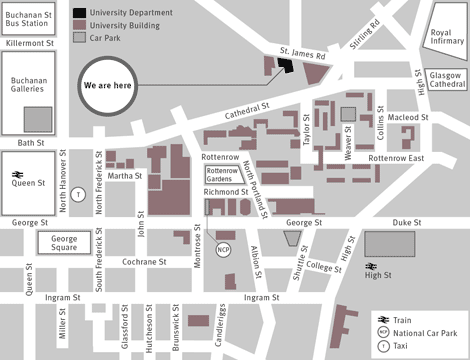 Department of Humanities
Lord Hope building (level 4),
141 St James Road,
GLASGOW
G4 0LT
Image Gallery