Punitive Surveillance: What Can We Learn from the USA about the Futures of Electronic Monitoring?
Wednesday 26th October 2022
5.30-7.45pm
Book your place at: https://punitivesurveillance.eventbrite.co.uk
University of Strathclyde, Court/Senate Suite, Collins Building, G1 1XQ
Professor Kate Weisburd, PhD
George Washington University Law School, USA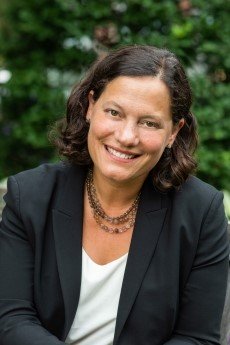 In the Chair: Emeritus Prof Mike Nellis, PhD
Centre for Law, Crime & Justice, Strathclyde University Law School, Scotland
With discussion led by a Panel of Leading Policy & Practice Personnel
Across the world, Electronic Monitoring is increasingly being used in a range of criminal justice and immigration contexts. What should Scotland do?
Rapid advances in technology to monitor and track human movement and extract ever more granular data raise fundamental questions about their future trajectories in these regulatory systems, and the rights of people subject to them,
How – if at all - should Electronic Monitoring (EM) be harnessed?
What should (and should it not) be used for?
What does it mean for the future of sentencing and the character of community penalties?
And above all, can EM ever be used to support not only 'efficiency' but also fairness and humanity?
In the USA, budget constraints, a bipartisan desire to address mass incarceration, and the COVID-19 crisis in prisons have triggered state and federal officials to seek alternatives to incarceration. This has led to increases in the use of GPS tracking and smartphone EM as a supposedly humane form of incarceration, but which is better understood as a form of "punitive surveillance". This allows government officials, law enforcement, and for-profit companies to track, record, search, and analyze the location, biometric data, and other meta-data of thousands of people on probation and parole. But like incarceration, this also his strips people of basic rights and liberties, with virtually no legal oversight or restraint.
Renowned expert and excellent speaker, Prof Kate Weisburd asks whether there defensible, regulated uses of electronic monitoring, or should if it should be abolished.
Join Prof Weisburd and a policy and practice panel to learn about and discuss the future of electronic monitoring.
Prof Kate Weisburd is widely regarded as a 'rising star' in the research fields of: criminal investigation, adjudication, post-conviction law, and civil rights. Her research focuses on alternatives to incarceration, including the emerging and varied forms of electronic surveillance and non-carceral punishments. Her recent article, "Punitive Surveillance" was selected for a Reidenberg-Kerr Award for Outstanding Scholarship.
Prior to joining George Washington Law School, Kate founded and directed the Youth Defender Clinic at the East Bay Community Law Center, which is part of the clinical program at UC Berkeley School of Law and the largest provider of free legal services in the USA. In that role, Professor Weisburd taught and supervised law students representing young people in juvenile court and school discipline proceedings. Prior to creating the Youth Defender Clinic, she was a Fellow and supervising Attorney in Berkeley Law's Death Penalty Clinic. In both clinics, Professor Weisburd maintained her own caseload and represented clients at trial, on appeal, and in post-conviction proceedings.
Professor Weisburd graduated from Columbia Law School, where she received the Bernstein Litowitz Berger & Grossmann Fellowship for Public Interest and the Public Interest Peer-of-the-Year award.
Prior to attending law school, Kate worked as an investigator in death penalty cases at the Southern Center for Human Rights in Atlanta, Georgia. Professor Weisburd received her BA from Brown University, where she was a Truman Scholar. She clerked for the Honorable Lawrence K. Karlton in the U.S. District Court for the Eastern District of California.
Refreshments from 5.30pm. Speaker begins at 6pm.
All welcome but booking is essential.
CPD available for social workers, solicitors, advocates, children's panel members.
Venue: Court-Senate Suite Lecture Theatre, Collins Building, 16 Richmond St. G1 1XQ.