Course Team
Tim Chapman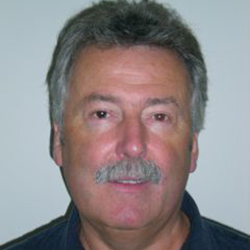 Widely sought around the world as an adviser and speaker, Tim Chapman is the world's most eminent trainer in Restorative Practices.
Tim is Chair of the Board of the European Forum for Restorative Justice.
The approach taken by this Essential Skills Course was developed by Tim (and colleagues) in the successful youth conference model rolled out in Northern Ireland.
Tim's work has had significant impact around the world. Instrumental in developing effective probation practice in the UK, his book 'Time to Grow' (Russell House 2000) developed a practice model for young people in conflict with the law and has influenced youth justice in Scotland.
He is the co-author of Protecting Rights, Restoring Respect, Strengthening Relationships: A European Model of Restorative Justice with Children and Young People (2015 IJJO). This outlines a holistic model for restorative justice in Europe.
He is the co-author of research into community based restorative justice in Northern Ireland, Justice Beyond Frontiers: Restorative Approaches to Community Conflict, through a European partnership, ALTERNATIVE, which included research organisations in Belgium, Serbia, Hungary, Austria and Norway. This research examined the effectiveness of restorative processes in relation to conflicts in intercultural contexts.
Tim Chapman will lead the majority of the learning.
Professor Cyrus Tata
Prof Cyrus Tata
, Strathclyde University Centre for Law, Crime & Justice is the Academic Course Director.
Linda Nicolson
The Course Administrator is Linda Nicolson. Please contact
Linda
in the first instance with any queries you may have about the course and how to apply.