The Law School contributes to the work of the Scottish Government on climate change and islands
Strathclyde Law School Prof Francesco Sindico is on secondment with the Scottish Government Islands Team leading the Carbon Neutral Islands (CNI) project. The CNI project is a Programme for Government commitment, and you can read more about recent developments with it (including details of an announcement about the islands to be included in the study) on the website of our Strathclyde Centre for Environmental Law and Governance.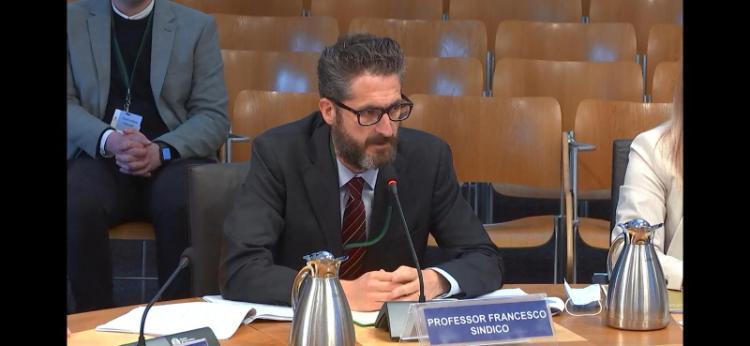 As part of his role in Scottish Government, Prof Sindico joined the Islands Team that assisted Cabinet Secretary Ms Mairi Gougeon in an evidence session before the Rural Affairs, Islands and Natural Environment Committee on Wednesday 4 May on the implementation of the National Islands Plan. He also sat on the Parliamentary debate on the government's work on climate change on islands on Tuesday 17 May.
Prof Sindico looks forward to the next phase of the CNI project and of his role within Scottish Government. He will be leading efforts to carry out climate accounting exercise and to develop community informed climate change plans on the carbon neutral islands. He also looks forward to bringing back new skills and insights to the Law School and to students both at undergraduate and at postgraduate level in the LLM Global Environmental Law and Governance.