World-Renowned Restorative & Criminal Justice Expert Joins Law School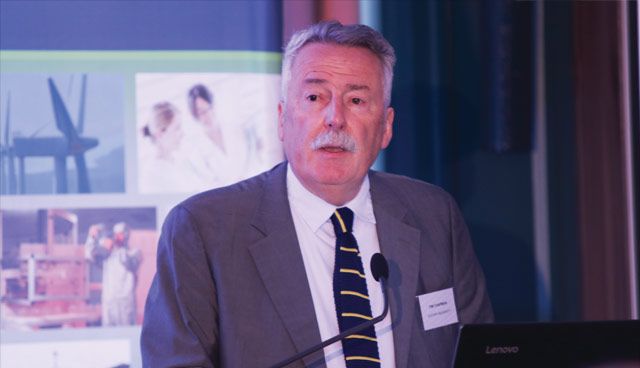 One of the world's most eminent thinkers on and trainers in Restorative and Criminal Justice is to join Strathclyde Law School and its Centre for Law, Crime & Justice as a Visiting Professor.
Professor Tim Chapman is currently the Chair of the Board of the European Forum for Restorative Justice, and is a leading thinker on youth and criminal justice, including community sanctions and probation. He widely sought across the world as a trainer, adviser and speaker.
A key architect of the internationally-admired practice guidelines for the Restorative Youth Conference scheme in Northern Ireland, Prof Chapman has unrivalled knowledge and experience of training those facilitating Restorative Justice practices.
Tim has also trained serious politically motivated prisoners in restorative practices in order to move them away from violence, as well as more than 60 prison officers.
Tim has also conducted research into the training of judges and prosecutors in restorative justice. This led directly to a new initiative to extend restorative justice to adults within the Northern Irish court system.
Tim recently led a major six-country research programme examining the contribution of restorative justice to justice and security experienced by communities affected by conflict in an intercultural context.
With extensive experience in the Northern Ireland Probation Service, Tim's academic work setting national standards for probation and criminal justice social work delivery has been highly influential both in England and Wales and in Scotland.
Commenting on his appointment, Tim said:
I'm delighted to be joining Strathclyde Law School and thoroughly looking forward to developing my contribution in teaching, research and training.
Welcoming Tim's appointment, Head of the Law School, Prof Claire McDiarmid remarked:
We are extremely pleased to welcome Tim to the Law School.

His world-leading knowledge and unrivalled experience will be of incalculable benefit to staff and students alike.
Restorative justice brings those harmed by crime or conflict and those responsible for the harm into communication, enabling everyone affected by a particular incident to play a part in repairing the harm and finding a positive way forward. It requires highly skilled and sensitive facilitation.
Tim will be leading training in Strathclyde's Restorative Justice & Practices Essential Skills Course.
Prof Chapman will also contribute to the teaching of Strathclyde's LLM/MSc in Criminal Justice & Penal Change, as well as collaborating with colleagues on research projects.