PGDE Secondary Education - Physical Education

Marie Baxter, UK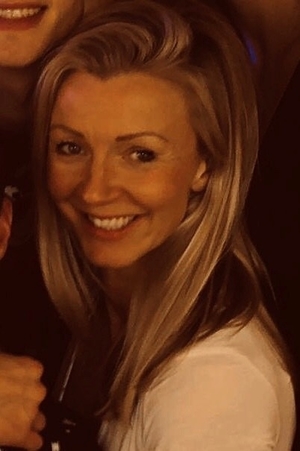 Tell us a bit about your background...
I graduated with a degree in Physiology and Sports Science from the University of Glasgow. After this, I worked for over 12 years in a number of positions from working with football teams in a Sports Science lab to working as a Health and Fitness Development Officer for a few years in secondary schools. I also worked in Active Schools for several years managing physical activity programmes across a cluster of schools, with ASN groups and within the NHS. I currently live in Glasgow and have a wee boy who is two years old.
What inspired you to become a teacher?
Having worked in education for over ten years in different capacities, it was something I thoroughly enjoyed. I was working with primary and secondary pupils and I decided to make the change and do this as it was something everyone said I would be great at. I loved working with young people and wanted to inspire them to be active, involved in sports and lead an active healthy life. I applied in 2011 and got accepted but my husband and I went to Australia to work and live, so it was something I had always wanted to come back to.
Did you have a favourite teacher when you were younger?
Yes! My Chemistry teacher was a fantastic man and great teacher. He has a great way with the pupils, larger than life and really got pupils working to their full potential. He was so approachable and I think that is how I managed an A at higher level.
Why did you select the University of Strathclyde?
I was accepted for this course a few years back before I got to work abroad, so it stayed in my mind. I selected the course as I knew the university had such a great reputation and the course was exactly what I was looking for.
Did you seek any support during the application process?
I have a few friends who are teachers and they assisted me with reading over my statement.
What has been the highlight of your time at Strathclyde so far?
The course has been great! Our mentor, John Millar, is so knowledgeable and our cohort has become like a big family. It has been a great experience and I have made friends for life.
Tell us about your experience on placement...
Placement one has been fantastic. My mentor was so supportive and helpful. The school had a great ethos and I felt welcome as soon as I started. I learned so much and got to observe a lot of classes and gain a lot of experience in National and Higher classes.
What would be your advice for people considering taking the PGDE course at Strathclyde?
It is hard work, you have to be extremely organised, and placements are tiring: but if you work hard and put in the effort, you will enjoy it. Having a young family, I have to be super organised and have that balance, so that is something I am good at luckily. I would definitely recommend doing it if it's something you have a passion for.
Have you had to overcome any challenges in your time here?
Some personal circumstances in my life have been challenging, so I have had to be strong and just focus on the course and get through it. With resilience and hard work, anything can be achieved.
What do you think of the support available?
Our mentor is fantastic and so approachable, so I always feel supported.
What are your ambitions for the future?
To achieve my masters in the PGDE and complete the year. To be the best teacher I can be and inspire the next generation to love sport and PE as much as I do and lead a healthy life.