PGDE Secondary Education - Physical Education

Olivia Bell, UK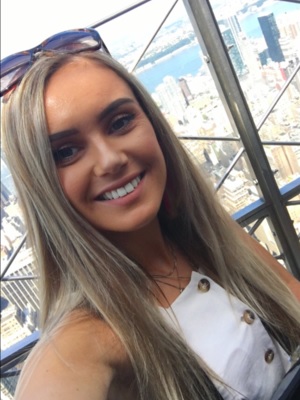 Tell us a bit about your background...
I am based within West Dunbartonshire and have grown up here throughout my childhood. I went to school at Balfron High School and moved onto college at City of Glasgow College studying Sports Coaching. After college, I moved onto the University of Stirling where I studied my undergraduate in Sports Studies and graduated with a First Class Honours in 2016. I decided to stay and study a postgraduate in Further Education and graduated a year later.
My biggest interest has always been in dance and sports. I began dancing when I was three years old at my local dance school and have continued to dance to this day. I now teach dance classes in Dalmuir and have qualifications such as my Ballet Associate and my Freestyle Associate with the Scottish Dance Teachers Alliance and the British Association of Teachers of Dance. I have always been a lover of sport from a very young age and this is where I gained a lot of my achievements as a child. From athletics, hockey and many more sports, I knew I had found a hobby for life.
What inspired you to become a teacher?
My strong passion and love for dance first struck my desire to teach. It wasn't until high school where I really found my niche and the urge to become a PE teacher. My PE teachers fast became my role models and my love for physical education grew throughout S1-S6. I strived at a variety of activities and with my competitive nature I wanted to be the best. I knew I was lucky to have found something in life that I was good at and I knew I could potentially have a future in teaching. I felt most happy and confident in PE and I was always encouraged and motivated by such fantastic staff who wanted me to excel. There was nothing else in school that really took my interest which made my decision to become a teacher a lot easier. Sadly, I was unsuccessful in my entry to the undergraduate straight from school. However, I realised there were stepping stones I could take to help me get closer to my goal. I quickly realised this was not an easy process and I had to work extremely hard to get a place on the course. I failed at securing a place numerous times and I knew I had to up my game. I worked extremely hard at upskilling myself to ensure I would one day be successful and become a PE teacher. With a three year break from applying, I finally decided to try one last time to secure a place on the course. Finally, this was my time and I managed to secure a place and it has been the best decision I have made!
Why did you select the University of Strathclyde?
I selected the University of Strathclyde as I believe that it has one of the best courses for aspiring PE teachers. With the outstanding brand new facilities in the centre of the city this was another tick in the box for me. Before applying, I did seek some support in terms of the personal statement structure and the suspected practical element during the interview process. I received help from current PE teachers who I had been working alongside in my previous job as an Active Schools Coordinator within Renfrewshire schools who have always been super supportive and encouraging of my decision to become a teacher.
What has been the highlight of your time at Strathclyde so far?
My personal highlight of the course so far has definitely got to be the people who have made it so enjoyable and memorable. I couldn't have asked for a better bunch of classmates. They are there for you through anything and know exactly how you're feeling or how to make you feel better as they are on the same journey with you. We have become a family and I am so thankful to have met them all!
Tell us about your experience on placement...
My first placement was an eye opener. It brought so many challenges and enjoyable moments that I am so thankful to have experienced. I was exposed to teaching majority BGE classes from S1-S3 and I have also been very lucky to have taught the national 5 and higher classes working solely on their one off performances and unit assessments. I have grasped a greater understanding of the senior phase delivery on placement and I look forward to taking this onto my next placement. I would be pleased if I were to ever return to my placement school in the future.
What would be your advice for people considering taking the PGDE course at Strathclyde?
My advice for those who are considering taking their PGDE course is make sure that this is what you want to do because it becomes your life - but in the best way possible. Make sure that if you are successful enough to secure a place on the course that you are committing the much needed time and energy to both the course work and your placement but also ensuring that you make time for you or you will burn out. It truly becomes a part of your life that you can take ownership of. If you enjoy being challenged and overcoming those challenges whilst helping young people who truly need it along the way, I would suggest that you go for it! It's not easy but if you are resilient and hard working, then consider applying.
What are your ambitions for the future?
My future ambitions would be to secure a permanent position after my probationary year. I want to gain as much experience as possible in Scottish schools and maybe one day I will be teaching abroad.