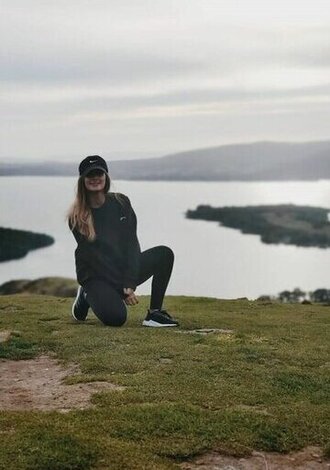 Tell us a bit about your background...
I was born and raised in Scotland in a small town called Irvine and moved to Kilwinning, located in North Ayrshire. I come from a traditional Pakistani and Muslim family so enjoyed the mix of different cultures. Prior to my masters, I completed an Honours in International Business which I took part in different activities such as helping to start a mini social enterprise to help alleviate homelessness in Glasgow. This essentially lead to me having an interest in studying the course.
What inspired you to study your course?
I think the main that inspired me to study International Social Welfare was seeing the level of inequalities that prevail in the world no matter where you are. Regardless of location there was always a Rich vs Poor environment and I was interested to see why this was and what was being done about it. I have always had an interest in the welfare of others and areas such as Climate Change and Social Policy so this course involved all different elements including these areas. Additionally, I believe this course would help me to gain the knowledge to essentially help others in the future and the common good of society.
Why did you choose to continue studying (for your MSc) at the University of Strathclyde?
To be honest, no other university offered a course like this that was so focused on the welfare of society, that too at an international level. This helped me to make the decisions to continue my studies at Strathclyde.
What was the highlight of your time at Strathclyde?
It is very difficult to pick one specific highlight as I enjoyed everything, but I must say it was meeting new people and learning new things about society. This course and the university opened my mind up to the different things going on in the world and really enhanced my knowledge whilst making new friends from around the world with very different cultural backgrounds.
What has been the best thing about studying at Strathclyde?
The best thing about studying at Strathclyde included the learning support you get. My tutors and lecturers were always available to provide the extra support and made sure I was understanding everything at my own pace, especially due to coming from a business background I did struggle at first but this was made so much easier and enjoyable due to the teaching staff! This made my time at Strathclyde truly amazing.
What specialist knowledge/professional skills did you develop whilst studying the course?
I learned many skills and forms of specialist knowledge whilst studying International Social Welfare. One of many being able to effectively analyse policies and governance papers which further enhanced my analytical and research skills.
How has the course helped to enhance your current career and prepare you for your future career?
Whilst this course was picked out of interest mainly, it has and will continue to help me prepare for my future career in many ways including widening my knowledge of the external environment and current world events.
What would be your advice for people considering taking this course?
One key thing I would advise for anyone taking this course is to not be afraid to showcase your ideas in terms of your research project and dissertation ideas! There is no wrong answer and the teaching staff will always support you and guide you in the right direction.
What were some of the main challenges studying at postgraduate level?
For me personally, the main challenge was managing my time and learning a course completely different to what I was used to as I came from a business background. I also struggled to manage time with studying and working but the support was always there.
What do you think of the support available?
I only have good things to say about the support available. In terms of supervisors, I always got the support when needed and my supervisor would always guide me in the right direction and provide positive feedback as well as encourage me whenever I had any doubts in my ability to produce good work and always considered the wellbeing of students, especially due to the current circumstances.
What are your ambitions for the future?
My ambitions for the future involve raising more awareness on climate change and climate governance as well as animal welfare in different countries that may not be as aware of the circumstances and the importance of animal welfare and climate change.