Our graduates

Steven McNeil, PGDE Physical Education, UK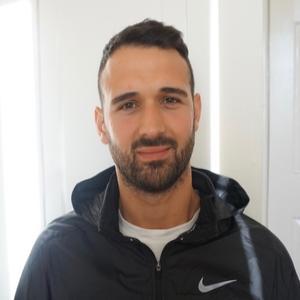 Tell us a bit about your background...
I was born and raised in Glasgow and have lived here all my life. I left high school in 2003 with only basic qualifications. I have always been involved in sport throughout my life, particularly football where I have played at amateur, junior, and senior level. I was lucky enough to gain a place at North Glasgow College through my old football coach, Drew Todd. After studying a HND for two years at North Glasgow College, I then progressed into second year of university to complete my undergraduate degree in Sports Development at the University of West of Scotland. During this period, I obtained my English and Maths qualification before progressing onto the PGDE course at Strathclyde.
What inspired you to become a teacher?
As I had a number of negative experiences at high school across all my subjects, I always told myself that if I was a teacher, I would make sure I was inclusive and open-minded. I did not get diagnosed with dyslexia until my second year at university, which meant that I had gone through my whole school life struggling with work. My lifelong involvement in sports and my experience in coaching meant that I already had some transferable skills which I could use to become a successful teacher.
Did you have a favourite teacher when you were younger?
I did not have a favourite teacher at school, but Drew Todd, my lecturer at college had a huge impact on my academics and my sporting career.
What advice would you give to someone considering studying the PGDE at Strathclyde?
My advice to anyone considering studying the PGDE course would be to just go for it. I know from experience that it can be daunting to leave full-time employment to go back to university, especially for mature students like myself, but I can honestly say that it is worth it in the long run. The application process can seem intimidating as it is such a competitive course but I believe that if you try to gain some teaching experience, prepare as much as possible and show a genuine passion for the subject, then you are in with a great chance of gaining a place.
What did you learn during your placements?
I learned so much during my placements; from behaviour management and course content to working with children with ASN. I also learned about myself, how to plan and execute lessons successfully and most importantly, I learned how to apply all the useful content I had learned during my time at university into a real-life classroom environment.
Did you seek any support during the application process?
Yes, when I was in the process of completing my application, I was constantly getting feedback from teachers who went through the same process or had completed the PGDE. I was also taking part in a voluntary placement in a secondary school in Glasgow to gain a better understanding of the current curriculum.
Where are you working now?
I am currently completing my NQT at Lenzie Academy, where I am learning every day about the type of teacher that I want to be by getting the chance to apply a variety of teaching styles. The support I have behind me in the department has been key to my growth as the teachers are constantly giving me feedback and provide me with opportunities to challenge myself.
What is the best part of your job?
The best part of my job is working with a variety of children each day. It is highly rewarding seeing them progress and engage in the classes I teach. I love the fact that no two days or lessons are the same and I am learning as much from the pupils as they learn from me.
What are your ambitions for the future?
My future ambitions are first and foremost to secure a permanent job and become the best teacher I possibly can. In the long-term plan, I would like to return to Strathclyde to complete my master's degree in education.
Any final points, or words of wisdom?
My words of wisdom would be to always be yourself, don't be afraid to make mistakes as this is where you can learn the most about yourself. Always be reflective in both positive and negative situations and never be afraid to ask for help. Finally, always try to be the kind of teacher your younger self would have needed.