BSc Speech & Language Pathology

Jennifer Anderson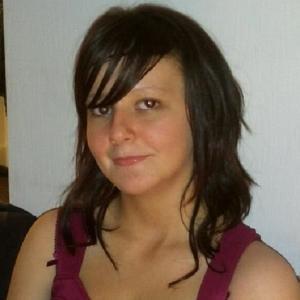 Tell us a bit about your background…
I grew up in the surrounding areas of Glasgow. I attended high school in Renfrew and then decided to go onto college at 16. I was unsure of what I wanted to do at the time, however I had taken on a course in childcare where I went onto qualify as an early year's practitioner. I then decided to further my education by undertaking a BA in Childhood Studies. I then decided to put my course to good use and chose to work within the community for a short while with children and then with adults where I got my place as a nursing auxiliary within the NHS. I have continued to do this part time since taking up speech and language pathology.
Why did you decide to study at the University of Strathclyde?
I had heard of the good reputation of Strathclyde University. Also, Strathclyde was the closest to home for me to study speech and language pathology as the next available place would be the Queen Margaret University in Edinburgh.

What sparked your interest in speech and language pathology?
My interest in speech and language pathology comes from a personal place. Along-side working in the hospital as an auxiliary, I was able to see the input of speech and language therapy and its benefit to patients, which sparked my interest. Also, my grandmother was diagnosed with motor neuron disease and it allowed me to see the impact speech and language pathology made on her quality of life, which improved vastly.
What has been the highlight of your time at Strathclyde so far?
Developing friendships with individuals on my course who have the same interest and being able to share those interests with other people.

Tell us about the clinical placements that you've been on, and what you have learned.
Every placement and workplace is different. The majority of my placements so far have been community-based placements which I have thoroughly enjoyed. I have had two paediatric placements and a placement with adults based around learning disabilities. I have learned that each placement or workplace can bring its own challenges. For example, one placement requires knowledge based around phonetics however another placement may require a mix of phonetics, anatomy and linguistics.
Have you had any memorable moments while on placement?
My recent placement has been extremely memorable, this is where I worked alongside adults with learning disability. I was really able to put my theoretical knowledge on learning disability into practice. Also, on this placement, I worked within a day centre which was extremely rewarding.
What would you say is one of the key takeaways from your programme?
Speech and language pathology is an extremely rewarding choice of career from many different aspects.

Have you come across any challenges during your studies?
Personal challenges which have taken time to over come but the key is not to give up. Use all the support available provided by Strathclyde as it has an exceptionally supportive team.

If you could travel back in time to give advice to yourself on your first day at Strathclyde, what would you say?
It is not going to be easy, there is going to be many challenges along the way, but it will be worth it. So, enjoy everything that comes your way as it goes by too quickly.
What do you hope to do when you complete the programme?
I aim to work within a learning disability team but also aim to extend my knowledge by potentially undertaking a qualification in sensory integration.