I think the Strathclyde psychology department boasts some of the most interesting, professional, supportive, passionate and dedicated staff I've ever worked with. Special shout out to my undergrad supervisor (Mark Elliot), MSc supervisor (Allan McGroarty, spelled it right) and Erasmus advisor (Kellyanne Findlay).
Rebecca Johnson, Research Methods in Psychology (MSc)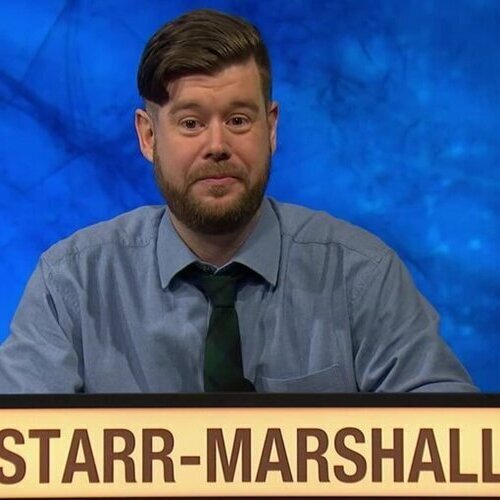 Thomas Starr-Marshall, Speech & Language Therapy (PhD)
My advice to prospective PhD students would be to look at what expertise and support your supervisors can offer you. My supervision team are experts in the specific field I am studying but it was also important to know that I could work with them on a personal level too.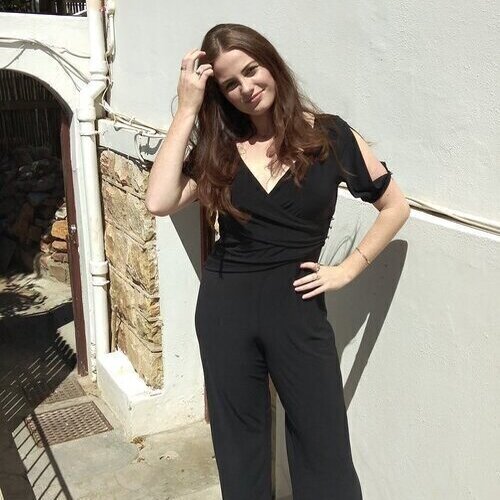 Samantha Smith, Clinical Health Psychology (MSc)
This degree has given me skills in professional practice that I have not been able to develop before and has expanded my knowledge greatly on research methods. It has also given me the courage to pursue my passion while testing me in every way as an intellectual and a human being.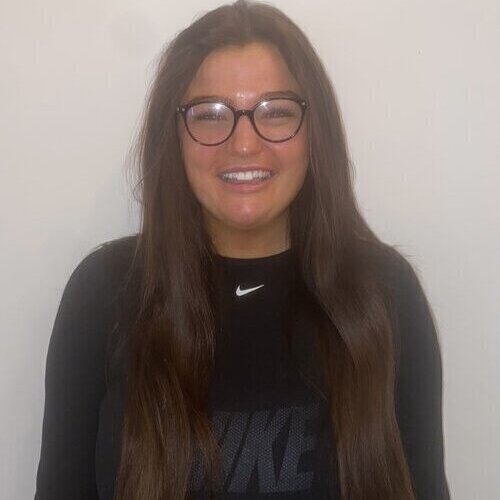 Mya Thompson, Sport & Physical Activity (BSc)
I'm not even half way through my course yet and I love how diverse and interesting the content is. This course allows me to take so many different career paths if my initial one doesn't work out the way I hope it to.
Caera Grady, Physical Activity for Health (MRes)
I have been extremely lucky to get a supervisor who has gone the extra mile to make me feel welcome into the Physical Activity for Health department. She has so much knowledge and experience with research and has reassured me and given me a sense of confidence in studying in a new area. The wider Strathclyde team that I have engaged with are also very welcoming, supportive and approachable.
Nameeka Shahid, Speech and Language Therapy (PhD)
The University of Strathclyde's School of Psychological Sciences and Health is one of the best schools with multidisciplinary research groups. Also, The University of Strathclyde is one of the oldest institutions in Glasgow and one of the leading universities in the UK.
Jennifer Anderson, Speech and Language Pathology (BSc)
Along-side working in the hospital as an auxiliary, I was able to see the input of speech and language therapy and its benefit to patients, which sparked my interest. Also, my grandmother was diagnosed with motor neuron disease and it allowed me to see the impact speech and language pathology made on her quality of life, which improved vastly.
Hannah Simpson, Speech and Language Pathology (BSc)
When I was thinking about what to do at University I came across Speech and Language Therapy and decided that it was something I wanted to do because of my experience with my grandma. It also seemed like an ideal course for me because I am passionate about improving the quality of life of others and I loved biology at school. Luckily it was the best decided I've ever made- I love it!
Mugdha Chandorkar, Clinical Health Psychology (MSc)
Initially when I was narrowing down my options, choosing a course abroad was especially difficult for me. Interestingly, I found the perfect balance of health psychology, neuropsychology and clinical psychology all together. It was only when I came across this particular course that I knew what I wanted to do.
Dhanshri Shinde, Clinical Health Psychology (MSc)
I wanted to continue on my international journey and was keen to couple this with studying psychology. The structure of the course at Strathclyde made this stand out, along with the dissertation topic and the industry placement (this was the cherry on the cake for me!). Before committing, I explored the background of the professors, which I found fascinating, each researching their own fields.
Guruman Vohra, Clinical Health Psychology (MSc)
The teaching staff and international student support are the main forms of support that I have used throughout the course. You can get help from the faculty and student union very easily and quickly.
April Dudman, Psychology (BA)
The opportunity to study Psychology at Strathclyde was an extra thrill. The Strathclyde psychology department is phenomenal, and they only get better and more of an asset to your university experience the further you progress through the course.
Laura Murrie, Psychology (BA)
The staff in the Psychology department are incredibly helpful, supportive, and encourage all students to make the most of their time at Strathclyde.
The placement class offered a unique way to experience real work experience by encouraging reflection and critical thinking about the roles we had, in addition to building time into a busy semester and offering a different challenge. It's helped me to identify and improve on my general and career-specific skills whilst providing insight into potential future challenges in this area of work.
Lindsey Munro, Psychology (BA)