News

The Herald magazine features essay from Creative Writing academic Andrew Meehan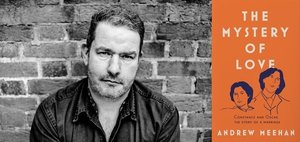 The Herald magazine featured an essay from Strathclyde Creative Writing academic Andrew Meehan in their most recent edition on Saturday March 7th. In the essay, Andrew shared the emotional story that informed the writing of his new novel, The Mystery of Love.
The publication of this essay came in advance of Andrew's forthcoming appearance at the Aye Write Festival, which was set to take place on Sunday March 15th, where Andrew was due to read from and discuss the novel. However, due to the Covid-19, this event was cancelled for 2020.
Further to this, Andrew was interviewed again by The Herald Magazine in April 2020 to discuss the books and poetry that shaped him.
Read Andrew's essay here >>
Read more about the release of Andrew's novel, The Mystery Of Love >>