Maritime Safety Research Centre
PhD students
Georgios Atzampos
Georgios holds a MEng degree with distinction in Naval Architecture and HPM vehicles engineering from the University of Strathclyde. Over the past years, Georgios gained valuable experience as an intern at a design office in Pireaus, where he was involved in various projects. This experience further intensified his devotion to his areas of expertise and research interests, comprising design, optimisation, stability, human factors and safety. As a PhD researcher, Georgios will be focusing on damage stability and survivability of cruise ships with regards to hydrostatics, hydrodynamics, seakeeping, and manoeuvring; aspiring to incorporate all non-linear effects in a time domain platform.
Hongseok (Elvis) Bae
Elvis started his professional career at Daewoo Shipbuilding & Marine Engineering (DSME) in Korea as a naval architect and for the last twelve years has performed a wide range of tasks for commercial vessels, passenger ships, warships and offshore supply vessels. In order to broaden and strengthen his theoretical knowledge, he achieved an MSc Degree with distinction at the University of Southampton in 2018. Now, he has joined the Maritime Safety Research Centre (MSRC) as a PhD student. His research focuses on improving cruise ship safety by analysing the crashworthiness of alternative designs under the supervision of Prof Dracos Vassalos, Dr Evangelos Boulougouris and Prof Jeom Kee Paik.
Yu Bi
After graduating as an honour student from the Department of Naval Architecture & Ocean Engineering in Tianjin University, the first modern higher education institution in China, Yu Bi chose to pursue her PhD degree under the supervision of Professor Dracos Vassalos. Her research topic is 'life-cycle risk management of passenger ships', and she aims to perfect the risk management system used on passenger ships. This research is mainly comprised of combining a damage stability verification framework with damage control processes throughout operation and emergency phases, measuring ship's flooding vulnerability after employing damage control, and providing life-cycle risk assessment for both new and existing ships.
Victor Bolbot
Victor is a graduate student of the National Technical University of Athens with M.Eng in Naval Architecture & Marine Engineering. During his studies, he received a number of awards for his outstanding performance and his graduate thesis was also awarded by DNV GL and IMarEST. Shortly after his graduation, he joined one of the prominent shipping companies in Greece, where he undertook tasks in the technical management of ships. At the moment he is conducting research on the hazard identification methods for Cyber-Physical Systems, which is an advancing class of technical systems on ships, with a specific focus on cruise ship blackouts.
Alexandros Komianos
Alexandros holds an MEng degree in Marine Engineering and Naval Architecture from the University of Strathclyde. Before and during his university attendance, he was part of a prominent independent surveyor firm in Piraeus, Greece as a trainee surveyor. During his 8 years stay he gained tremendous experience on ship and cargo operations, maintenance – repair, technical and fire investigations. His past experience enabled him to focus and develop himself in the aforementioned areas of expertise. As a PhD researcher he will focus on fire investigations.
James McNay
James McNay is Operations Manager at Micropack (Engineering) Ltd. and specialises in the design of fire and gas detection systems in hazardous industries. James holds a BSc in Fire Risk Engineering with first class honours. James has had heavy involvement in the design of F&G detection systems in the Gulf of Mexico, Alaska, North Sea, Caspian Sea, Australia, Qatar, Malaysia, Thailand and Vietnam. Through this experience James has been involved in the generation and development of some of the most widely adopted F&G standards applied across the world by most of the oil and gas majors. James is currently the Fire and Gas Chair for the Safety and Cybersecurity Division of the International Society for Automation (ISA)..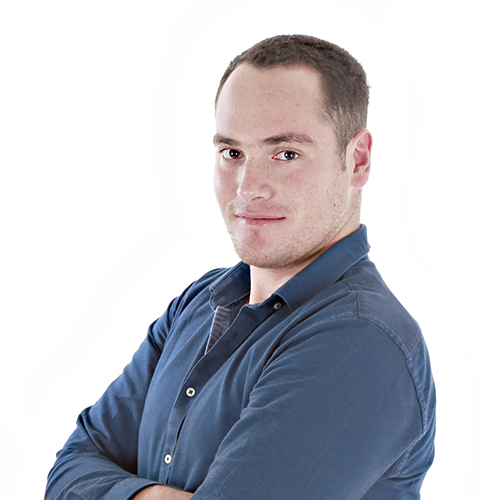 Athanasios Niotis
Athanasios is a Naval Architect & Marine Engineer with M.Eng. from the National Technical University of Athens and his specialized field is the Ship Design. After his graduation, he had the opportunity to work in the maritime industry. In his current position is a doctoral student at the department of Naval Architecture, Ocean and Marine Engineering, which has provided him with the opportunity to be involved in the research activities of the Maritime Safety Research Centre. The area of his research is the investigation of the dynamics of the water inside the damaged vessel and how this affects the flooding procedure and the survivability of the ship.
Konstantina Ntrelia
I graduated recently from National and Technical University of Athens with a Master's degree of Engineering in Energy. During my studies I gained expertise on renewable energy and aerodynamics. Throughout my master's degree, I grew particular interest and passion in rotor aerodynamics of wind turbines. Currently, I am a PhD student in MSRC and I am working on developing a risk analysis model for progressive flooding on damaged vessels.
Sokratis Stoumpos
He was granted a fully studentship for his PhD after receiving his MSc Degree in Marine engineering with distinction on 2015 from UoS. He has over seven years of experience within the marine industry, working on different projects and produced more than 10 publications and technical reports. His main research interests are focused on ship stability, and marine design with regards to maritime safety, as well as, from the marine engineering perspective, the ship engine modelling, performance and emissions prediction of marine diesel and dual fuel engines. His latest milestone involves the design and development of a prototype BWMS that it is planned to enter the maritime industry.
Stuart Williams
Stuart's research is focused on improving the integration of holistic risk management into the Safety Management System (SMS) used by cruise and ferry operators. His approach uses the Systems Theoretic Process Analysis (STPA) to model the safety system at these companies. The resulting analysis captures the hazards and system requirements that allow a generic set of system indicators to be created that can be used to track performance of the safety management system.
Fotios Stefanidis
An MEng graduate in Naval Architecture and Marine Engineering from the University of Strathclyde. He graduated with distinction and during his academic years he was awarded the ABS Scholarship, been a chairman of SNAME UoS Student Section and mentor & coordinator on the departmental peer mentoring program 'Orchid'. He has worked as an engineering trainee in the technical department of a shipping company with whom he collaborated for his dissertation on 'Validation of a Ship Performance Monitoring Method'. His MEng risk-based design project was on a cruise ship and was presented and published on the IMDC 2018. He has now joined a team working on developing a dynamic ship evacuation simulation model capable of calculating the real 'time to evacuate' by considering the particularities of the emergency state.
La Xiang
La Xiang is a visiting PhD student from Harbin Engineering University in China. He obtained his master's Degree of Power Engineering and Engineering Thermophysics at Harbin Engineering University and continued to study there as a PhD candidate of Marine Engineering. Currently he is under the superivision of Dr Gerasimos Theotokatos as a visiting PhD student.His research topic is focused on natural gas modeling and simulation, as well as the dynamic behavior of nature gas engine in marine propulsion system. He aims to predict, optimize the natural gas engine performance and to improve the dynamic behavior of natural gas propulsion system.