Research Excellence Framework

Improving 'stop and search' practice by police in Scotland
When Police Scotland was created out of the country's former eight separate divisions in 2013, one in three Glaswegians was stopped and searched by the police, enabled by virtually unfettered powers of stop and search.
Concerns centred on 'consensual' searches, with police stopping and searching people –including children as young as six – without any reasonable suspicion of wrongdoing and with consent often assumed, even though the people stopped were not informed that they could decline the search.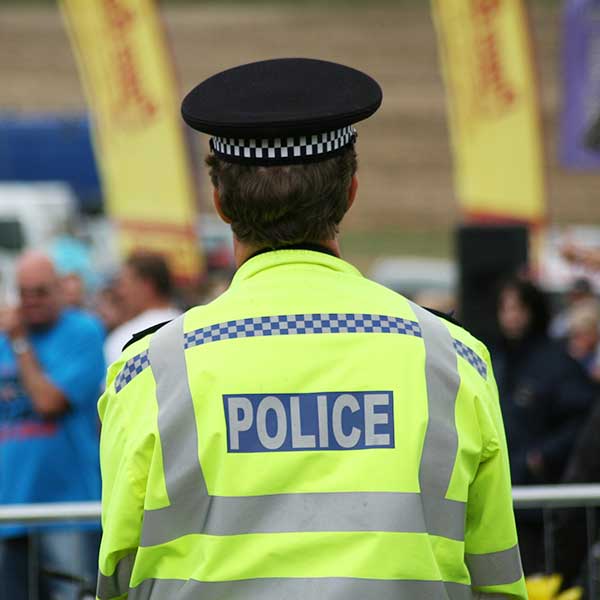 Research by Dr Genevieve Lennon led to a change in police law and practice in Scotland, notably a new Code of Practice. The Code, effective from 2017, regulates police practice during the execution of a stop and search and provides the public with information about their rights.
In 2016, Dr Lennon, collaborating with Kath Murray at the University of Edinburgh, found that in Scotland, in contrast with England and Wales, stop and search was highly unregulated: there was no binding Code of Practice, and no public data to facilitate oversight. These conditions, combined with a near-complete absence of political or public scrutiny in Scotland, resulted in a high-discretion environment that enabled a high-volume approach to stop and search.
A Scottish Government Independent Advisory Group (IAG) consulted Dr Lennon's research and asked for her recommendations. After Police Scotland and the Scottish Police Federation, Dr Lennon made the greatest number of recommendations to the IAG. The majority of her recommendations were adopted and became part of the final Code of Practice on the Exercise by Constables of Powers of Stop and Search of the Person in Scotland, which came into effect in May 2017.
The revised Code of Practice became the professional standard by which stop and search must be conducted in Scotland, is binding upon all police officers in Scotland and informs the public about their rights, responsibilities and avenues for redress.
Since its adoption, stop and search incidences have reduced. In 2018, The Herald reported that the 17,446 searches between June and November 2017 were 'down from 24,210 in the corresponding period in 2016'.
A change in the positive detection rate for stop and search – 'a statistically significant increase of 7%' – suggested that 'officers were applying a higher threshold of reasonable suspicion when using stop and search'. The greatest change occurred in Greater Glasgow Division, where 'there was a 59% reduction in searches in the twelve months following the introduction of the CoP compared with the previous year.
In 2019, the Advisory Group on Stop and Search noted that:
the new recording system was more reliable and accurate
police officers were applying stop and search more judiciously
there was increased public confidence in the tactic