SCELG member Julie Gibson publishes monograph integrating the frameworks of international water law, the WEF Nexus and the SDGs
SCELG PhD Researcher, Julie Gibson, along with Professor Zeray Yihdego from the University of Aberdeen, has recently published a monograph integrating the frameworks of international water law, the WEF Nexus and the SDGs. The monograph, titled 'Implementing International Watercourses Law through the WEF Nexus and SDGs: an Integrated Approach Illustrated in the Zambezi River Basin' is published in the Brill series Research Perspectives in International Water Law.
The monograph is derived from research conducted over the past four years under the €5.5M EU Horizon 2020 funded DAFNE Project. The project uses a WEF Nexus approach to promote sustainability in transboundary river basins where new infrastructure and expanding agriculture has to be balanced with social, economic and environmental needs. The project takes a multi- and interdisciplinary approach to the formation of a Decision Analytical Framework (DAF) for participatory and integrated planning within shared river basins.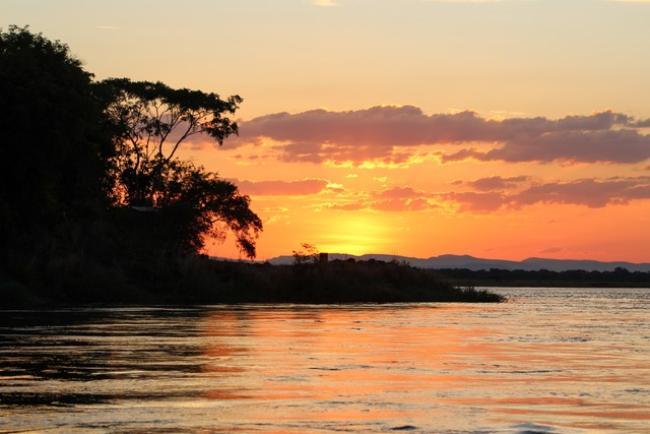 Julie has worked on the project for just over two years as part of the legal team providing assessment and analysis of the legal frameworks across multiple levels within both case study basins: the Zambezi and the Omo-Turkana. This monograph presents a perspective of integrated governance, bridging both law and policy. It illustrates the complexities of managing shared water resources and demonstrates how making the most of existing frameworks, rather than forming new ones, could be a positive driver for the implementation of key principles of international water law.
PhD research at SCELG
As the project now draws to a close (October 2020), Julie will take the lessons learned and the research conducted forward within her own PhD research which focuses on the interaction between international development and international water law. Further publications derived from DAFNE focusing on the Omo-Turkana River Basin are due to be published in 2021.