SCELG member Julie Gibson co-edits and contributes chapter to book on the Omo-Turkana river basin
SCELG PhD Researcher, Julie Gibson, has co-edited a book titled 'The Omo-Turkana Basin: Cooperation for Sustainable Water Management' which was published by Routledge in December 2021. The book is the latest in the Earthscan Series on Major River Basins of the World, currently comprised of seven books.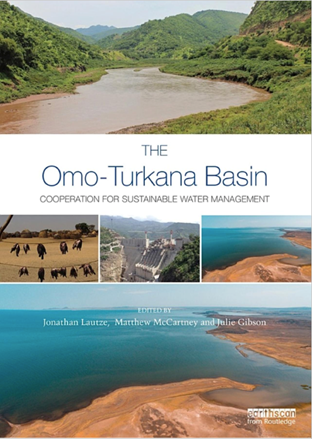 The book provides a comprehensive examination of water resource management in the Omo-Turkana Basin, shared between Kenya and Ethiopia. It is the first single-volume assessment of the key aspects of the basin's water management, covering the topics of climate, hydropower, agriculture, ecosystems, resilience and governance. It is hoped that the book will provide a foundation for integrated decision-making in the future management and development of the basin.
Examining Governance of the Omo-Turkana Basin
Julie's chapter in the book, which she co-authored with Professor Zeray Yihdego of the University of Aberdeen, examines governance within the basin and provides potential options for future pathways to enhance cooperation. The Omo-Turkana Basin is currently the largest lake basin in Africa without a cooperative water agreement, despite rapid infrastructure development having taken place - mainly for hydropower.
Related items