Ross Priory

Conferences & events
Conferences
With our selection of rooms and superb facilities, Ross Priory is the ideal venue for residential conferences, day meetings and seminars.
We offer a wide range of audio visual equipment, including free wi-fi throughout the house. The top-class facilities are complemented by the quality of the food and our residential accommodation.
Our rooms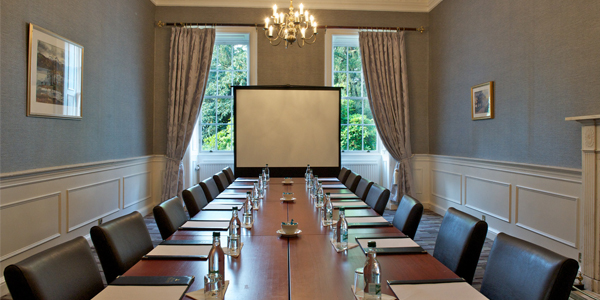 McGougan Room
Overlooking the gardens, this is our primary conference facility, seating up to 30 people theatre style or 22 boardroom style.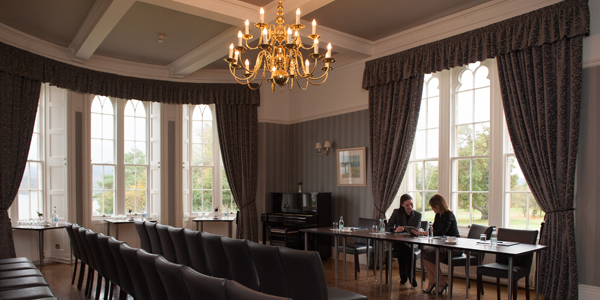 Carnegie Room
Situated on the main reception level, this room is ideal for larger meetings, seating up to 60 people theatre style or 26 boardroom style.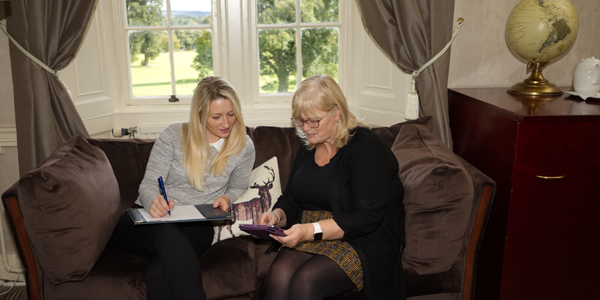 Scott Room
Based on the house's upper level, the Scott Room has stunning views of the loch and can seat up to 12 people boardroom style.
Events
With 200 acres of land on the shores of Loch Lomond, Ross Priory is the ideal venue for outdoor events such as corporate team building.
We have been the venue for some interesting events over the years such as a team challenge charity fundraiser as well as filming for commercials and television.
Contacts and External Suppliers for Outdoor Events
Mobile adventurous outdoor activity provider In Your Element offers a whole host of land and water-based outdoor activities and events on and around Loch Lomond. Instructor-led activities include: gorge walking, canyoning, canoeing, mountain biking, river sledging, river tubing, abseiling, archery, stand up paddleboarding and aerial adventure course Treezone at nearby Lomond Shores, Balloch. Specialities include an extensive range of group outdoor activity packages such as highland games, treasure hunts, country pursuits and lots of unique water and land-based team challenges and activities. For those who wish to explore the loch independently, there's boat hire available with equipment shuttle and passenger transport service available. A discount with IYE is available to Ross Priory customers, please ask us for details when booking.
Our neighbours at Portnellan Farm offer speedboat tours, kayaking and paddleboarding