Alumni
Graduates in Physics from Strathclyde work in an amazing variety of careers and places. Here are a few of their stories:
Niamh Turner
Niamh Turner graduated in 2017 with BSc Hons Physics (1st class) and has started work with Worldpay on their graduate scheme as a Security Analyst in their Cyber Security department.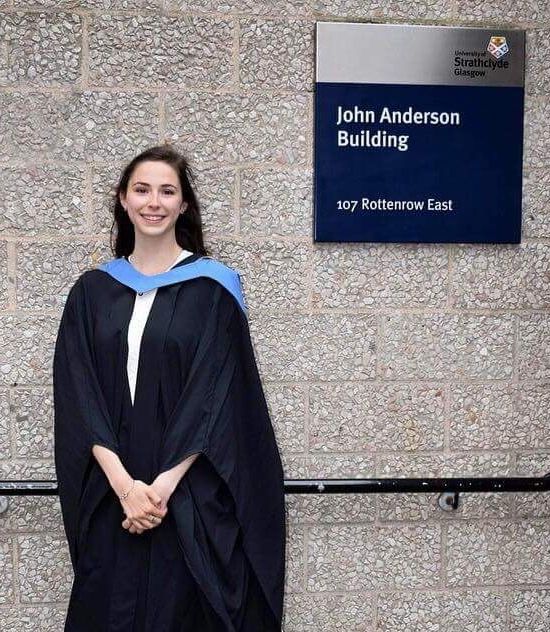 Before I decided to study Physics, I had absolutely no idea what I wanted to do. I knew that I was better at working with numbers and the fact Physics is more objective than other subjects appealed to me. I had always enjoyed learning about how things work and the problem-solving that comes with that. After attending various open days, it was Strathclyde's Physics department's open evening that really made me want to study here. Getting a tour of some of the labs and seeing how passionate people were about their work made Strathclyde an easy choice for me.
Recently I started with Worldpay on their graduate scheme in London as a Security Analyst in their Cyber Security department. One of the great things about Physics is that it is so applicable to many roles in different sectors because of its analytical nature. Worldpay place great emphasis on utilising analytical thinking to drive the company in every department so it seemed like a very good option. Even though I'm not using my knowledge of Physics day to day, I am continuing to build on the skills I developed during my studies and gain experience in an area that some wouldn't think of when applying for jobs.
Strathclyde were so supportive from the very start of the degree and being a student of the department offers you so many exciting and interesting opportunities! I really enjoyed my time here, all the staff are fantastic and will always go the extra mile to help you out when you need it.
Hayley Carroll
Hayley Carroll graduated in 2016 with a Bachelor of Science (BSc) Physics 1st class Honours and is currently working as a Business Operations Graduate at Baillie Gifford.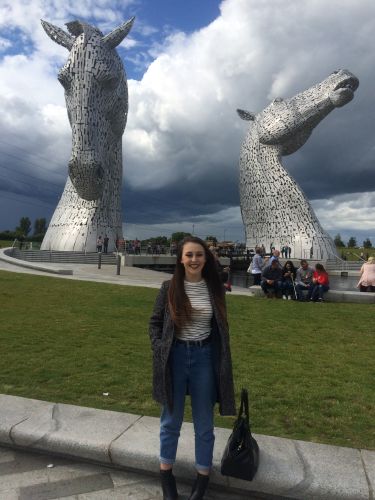 After graduating I joined Baillie Gifford as a Business Operations Graduate, this may seem like an odd path to take, but for me it made perfect sense. The job description appealed for people from all backgrounds of study with a strong desire for analytical thinkers. Although I do not use my physics knowledge on a daily basis, I still put to use all the skills I've attained through my time studying Physics – logical thinking, problem solving, and team work.
During my time at school I studied a broad range of subjects, never knowing what was going to be my next step. I always preferred logical subjects to creative as expressing myself through written word was never my strongest suit, therefore when the time came to thinking about University it was my Physics teacher that encouraged me to pursue further education in the subject. The University of Strathclyde was a clear winner for me due to location and quality of education. Being right in the heart of Glasgow allows for the perfect work/life balance, in minutes you could have left the Library and be on Buchanan Street surrounded by shops, bars and restaurants. Furthermore the BSc Hons course at Strathclyde had an extremely good reputation with high student satisfaction rates, with students splitting their time between theoretical and practical work!
I enjoyed every minute of my four years at Strathclyde, the department is extremely welcoming and I was surprised how many names the lecturers can all remember! Every year brought new challenges and I felt I was always being pushed to my full potential, whilst being continually supported by lecturers whose doors were always open. The social aspect is also amazing, being with the same group of students for the first 3 years allows a really strong bond to be formed and there was great contact with other year groups through the infamous Physics Society (the hard work is all completely worth it to attend Physmas).
Matteo Demelas
Matteo Demelas graduated with a Master of Physics (MPhys) in 2016 and is currently working as a Test and Process Engineer at Kaiam Corporation.
My fascination with Physics really began in high school with inspiration by teachers from very early on. In my last year at high school I had the opportunity to meet lecturers, staff and fellow students to discuss the potential of pursuing my degree at Strathclyde – needless to say they got me on board. The physics department is a place of excitement and innovation and I instantly knew this is where I wanted to study. I started my degree in 2011 and as the years passed I found myself being drawn to the study of photonics; I even completed my final year's project study in the area. However, I had the freedom to study various fields in my time at Strathclyde. I also managed to have the opportunity to work with Strathclyde Physics Society and served as the social convenor in my final year. I was extremely proud when I graduated in 2016 with my MPhys degree.
Studying Physics has taught me a lot of the analytical and investigative skills sought after in industry and in the summer of 2016 I joined the engineering team at Kaiam, Livingston, (a company which manufactures optical transceivers for data centres across the globe as well as photonic light-wave circuits (PLC's)) working as a Test and Process engineer at the optical burn-in process line. As the process owner I work to make the process more efficient and work intensively with the production teams. I work mainly at the chip-on-carrier (CoC) and laser diode level, a process step that deals with screening out laser diodes that are likely to have short life times to ensure good reliability of the final transceiver devices. I use a lot of the knowledge and skills I developed at university with a strong focus on data collection and statistical analysis. However, I continue to learn and adapt as the demand for manufacturing continues to ramp up. It's an incredibly exciting time to part of this industry.
Kelsey Provan
Kelsey Provan graduated with an BSc Hons in 2015, and is currently training to be a Chartered Accountant with Ernst & Young.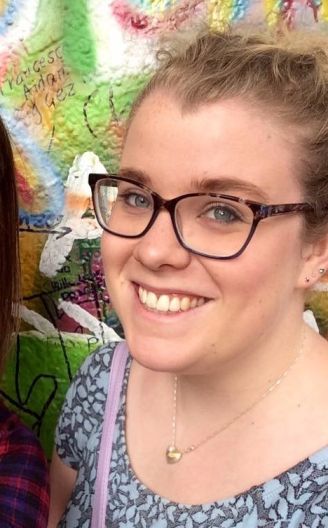 I knew leaving school that I wanted to study Physics as it was my favourite subject, and having gone to lots of open days I knew that Strathclyde was the right choice for me. The welcoming atmosphere put me at ease, and once I was there, the support from the lecturers could not have been better. Studying Physics was enjoyable but challenging and every year pushed me harder to achieve more. My class size was also quite small - only 40 - 50 people at any one time in the early years with class sizes reducing as classes became more specialised - which meant the lectures were really engaging and started to feel personal, as the lecturers started to recognise you. There was lots of opportunities in the department to study different areas of Physics, both in projects and in a range of theoretical classes.
I graduated in 2015 and was really unsure where my career would take me. I had been told having a degree in Physics would open up a lot of doors for me in many industries and areas, and I wanted to find a job where I would still be able to use the skills I developed in my degree, even if I didn't use the knowledge. In September 2016, I started working with Ernst & Young as a graduate Financial Auditor in Edinburgh. The job appealed to me as it required skills such as analytical thinking, data analysis, problem solving and strong report writing, as well as skills such as good presenting and computer skills, and a requirement to work hard - all skills that I gained studying hard for my degree! I am also studying again, this time for a Chartered Accountant qualification, which is another challenge, but my university background aids me with many aspects of the maths based coursework. At work, I have been exposed to a completely new environment but do not feel out of place due to the valuable skills I developed at university to help me complete an analytical job such as audit.
Although I did not continue a career in Physics, I really believe I made the right choice in my field of study and where I chose to study. At one of the department's opening days back in 2010, we were told that a degree in Physics could lead you to whatever choice of career you wanted. Six years down the line, as I was accepted to train to become an accountant alongside people who had degrees in Accountancy, I realised just how true that was.
Gregor Donaldson
Gregor Donaldson graduated with an MPhys (specialisation in solid state physics) in 2015 and is now running part of an Oxford University engineering spin out called PrOXisense.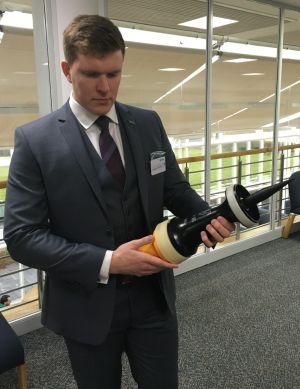 During my school years, I was certain that I wanted to join the military and had not considered attending university until the careers adviser had urged me to do so. As it turned out, it would be the best life decision that I would make.
Naturally, I was attracted to physics as I had enjoyed both physics and maths in school. This led me to decide that reading physics would provide me with the best of both worlds. I had also considered some form of engineering but I really couldn't make my mind up. Physics opens so many doors that it wasn't an option for me not to study it!
I thoroughly enjoyed my time at Strathclyde while studying for an MPhys. I met some incredible people both in the department and in the society of whom many are still in my list of people and experiences that I draw upon to inspire me further in my life and career.
My favourite subject, although it took me 5 years to realise, was actually Solid-State Physics. By the time I'd reached my final year everything that I'd learned was starting to click in what were real world applications, some of which I now actually deal with day to day. Can't fault it for usefulness! That is the mantra of the University: The place of useful learning. In my current experience, this has certainly proven itself to hold true.
I had already secured my first graduate job at a defence/aerospace company several months before my final exams, which was a great relief. Strathclyde is really held in high regard in a lot of places, which is great news if you're applying for respectable jobs!
I worked there as a Project Manager for a year before being offered a stake to join an engineering spin-out at Oxford University as the first employee. Although I am managing, my physics background has consistently stood me in good favour with the technical heavyweights when having discussions, both simple and difficult.
Physics can be hard sometimes but it's that drilled discipline of problem solving your way around everything and anything that I think is one that makes a physicist very employable.
Alasdair Rutherford
Graduated 2015 with an MPhys. Currently working towards an MSc in Clinical Science on the NHS Medical Physics Scientist Training Programme.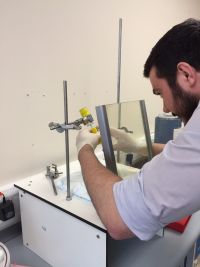 After graduating from Strathclyde, I started on a Medical Physics training programme within the NHS. Day to day I work in a busy radiotherapy department in a large hospital in North West England while doing a part time MSc in Clinical Science. The work involves making and checking treatment plans for patients with cancer, ensuring the treatment machines are capable of delivering the dose accurately to the tumour and helping to develop and implement new techniques to improve patient care.
As well as providing excellent teaching, the Physics Department is great at preparing students for life after university. The staff in Physics encourage the undertaking of placements and internships both inside and out of the Department while studying, and I was lucky enough to do a summer placement at a Defence company in Glasgow between my third and fourth years, and I also undertook a year-long placement with a Ministry of Defence sponsored agency in my final year. Both placements helped me see life outside of the university and helped prepare me for when I was applying for jobs and starting life after graduating.
The Department itself is a great place to learn as there is a lot of very cool research being performed in lots of different areas of Physics. Students get opportunities to work in these different areas – I worked in a group for my undergraduate research project which involved investigating biological specimen from the ocean. It provides a great opportunity to see what you learn in the classroom helping to solve real-world problems.
Martin Grant
Martin Grant graduated in 2014 with a Masters in Physics with specialisation in Complex Systems. He is currently an Electrical Systems Engineer at Atkins.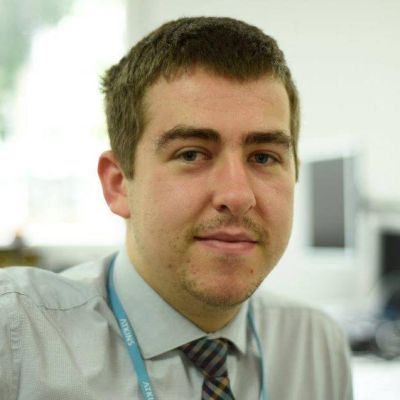 Throughout school I was never quite sure about what I wanted to do afterwards so I took the approach of studying the subjects I enjoyed the most. My absolute favourite subject was (and still is) physics. I have always been one for wanting to know how things work and why so it seemed right to continue on to study physics at university. Throughout the application process, the Department of Physics at Strathclyde were regularly in contact throughout the process and the staff and students I met during a visit were very down-to-earth, engaging, and wanted you to enjoy physics as much as they do. That's why I chose to study at Strathclyde and it did not disappoint!
As I approached the end of my degree course, I still didn't really have an idea of what I wanted to do afterwards so began applying to a number of graduate programmes that sounded vaguely interesting. The more I proceeded with this, the more I began to home-in on jobs that I could see myself doing and that I would actually enjoy doing! In the end it came down to the NHS Scientist Training Programme and the rail division of Atkins (the design and engineering firm, not the diet people).
So here I am working as an Electrical Systems Engineer in the transportation division of Atkins! I am part of a team that provides Electromagnetic Compatibility (EMC) and Earthing & Bonding (E&B) assurance. Amongst this I also undertake traction power modelling, assessments of human exposure to electromagnetic fields, and assessing the effects of DC Stray Currents. The nature of my work means I am always working on multiple projects at once and some weeks I can end up travelling around the country a fair bit too. From the Edinburgh to Glasgow Improvement Programme (EGIP) to Crossrail in London, I've probably done work on it somewhere along the line (pun somewhat intended).
Richard Mosses
Richard Mosses graduated from Strathclyde with a BSc in Laser Physics and Optoelectronics in 1994 and then continued his studies in the Department for a PhD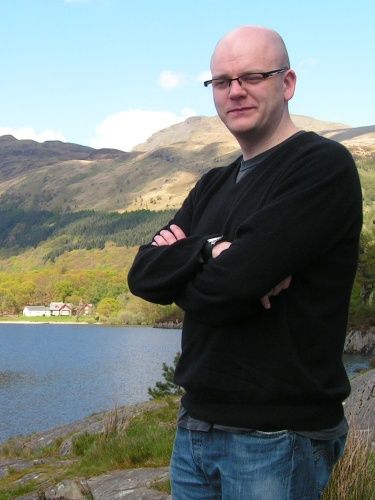 While some of my attraction to laser physics came from a desire to work in the film industry, I've always wanted to know how things work, particularly the universe itself, so physics was by far my favourite and best subject at secondary school and it seemed natural to continue this line of study. The thing that really hooked me on Strathclyde was meeting the staff at an open evening and their enthusiasm and excitement infected me and made me think this was the place I wanted to learn; a modern and forward thinking university with a leaning towards an applied, practical use of physics. After my undergraduate degree I stayed on at Strathclyde to study for a PhD. My final year project had involved growing and analysing solid state crystals and the empirical nature of this was very appealing. I created materials that had never existed on earth before.
When I finally left Strathclyde in 1998 it wasn't a straight journey to fame and fortune as I started my career doing temp work, albeit at Guinness' St James's Gate Brewery in Dublin. From there I worked for a number of SMEs, small startups working in software, engineering and science, producing new products and services based on university research and internal development. At Sigtronics, I worked with conducting polymers and produced the first double sided polymer circuit board with Siemens. At Invint, as the Senior Scientist, I managed the development of polymer mobile phone antenna with Galtronics, before moving on to launch new medical devices as the Managing Director of Dynamic Innovations.
More recently I have put this experience of industry to use working in business development for SUPA, and running the Scottish Optoelectronics Association, a trade body for the photonics industry.
Carol Monaghan
Carol Monaghan is Member of Parliament for Glasgow North West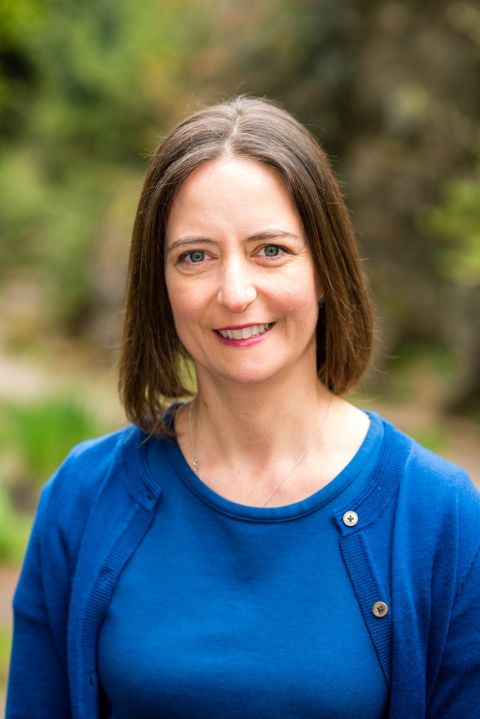 Carol was born and brought up in Glasgow North West, graduating from Strathclyde University with a BSc (Hons) in Laser Physics and Optoelectronics in 1993. She trained as a teacher, gaining a PGCE in Physics and Mathematics.
Carol has worked in many Glasgow comprehensive schools, including 14 years at Hyndland Secondary, as Head of Physics and Head of Science. She spent two years as a Glasgow University lecturer training future teachers. An SQA consultant, Carol has been involved in developing physics qualifications at a national level.
Carol has two children attending primary school and a son attending Strathclyde University. She is proud to be part of the changing face of politics and understands that people need elected representatives who appreciate the challenges of daily life.
Carol was elected in the 2015 General Election and was appointed as the SNP's Westminster Spokesperson for Public Services and Education. She was also the only Scottish MP on the House of Commons Science and Technology Committee.
Carol was re-elected in the 2017 General Election with the highest majority in Glasgow.
Tom Black
Tom Black is Executive Chairman of Digital Barriers plc. He received his BSc (Hons) in Applied Physics at Strathclyde in 1981.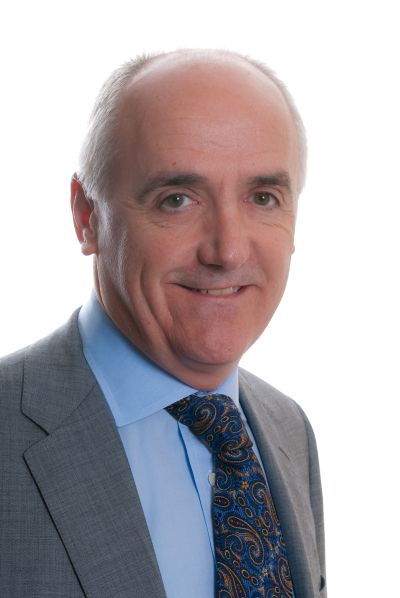 I studied physics because I have a general fascination with how the world around me works and I gain great a satisfaction from understanding the rules by which everything operates. Physics is a great basis in that it's an academically respectable topic with which to demonstrate your intellectual credentials. More importantly, my degree taught me the scientific method of analysing problems and made me a rigorous analytic thinker.
In my time at Strathclyde, I enjoyed the unfettered access to very high quality staff (then led by the late Edward Eisner) and also the very high quality of the peer group who studied with me.
I left Strathclyde in 1981 and went on to complete a DPhil in the Materials Dept at the University of Oxford entitled "Fundamental aspects of radiation damage in Cu3Au". My interest in radiation damage had been aroused by my final year project at Strathclyde, which was undertaken at JRC Ispra.
On leaving university in 1984 I joined Detica (then called Smith Associates) (http://www.baesystems.com/en/cybersecurity/home). This was then a small defence research business (about 30 staff) that carried out research under contract for the UK government, mainly in electromagnetic and acoustic sensors & signatures and advanced information processing and communications. During those early days I undertook an exciting range of projects including flying on anti-submarine warfare missions when testing algorithms for submarine detection and tracking. I stayed with the business for over 20 years during which time we changed it considerably for the internet age to focus mainly on the analysis of large and complex data sets to solve problems for the Intelligence Community. In 1997, I led the management buyout of the founders and the flotation on the London Stock Exchange in 2002. By the time we were acquired by BAE Systems in 2008 we employed 1700 people in the UK & US and were recognised as one of the UK's premier high-technology champions.
Soon after leaving Detica in 2009 I founded Digital Barriers which specialises in providing advanced surveillance technologies to international defence and homeland security customers. Our solutions cover video surveillance and facial recognition, body scanning and covert ground sensors. Although a relatively new company we already have over 200 staff and are active in 30 countries.
Away from work, my time is mainly spent with my family in Hampshire, assisting other small business start-ups and indulging my passion for motor racing (http://www.vantageracing.co.uk).
Iain Neil
Iain Neil graduated in Applied Physics in 1977 and is currently an Optical Consultant based out of Switzerland. He was made Strathclyde Alumnus of the Year in 2003.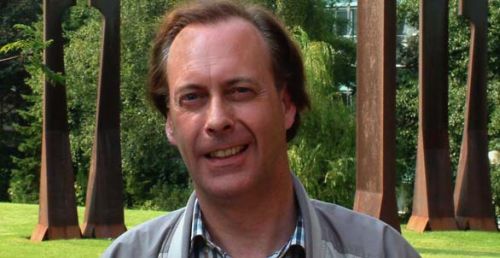 Iain Neil has received a record twelve Scientific and Technical Academy Awards ("Oscars"), the most for any living person. The lenses designed by Neil have been used on thousands of television-show episodes and movies in the last 30 years. His company ScotOptix contracts globally with optical technology companies; providing technical, business and intellectual property expertise with specialization in zoom lenses, multi-configuration optical systems and new technology implementation.
Previously, he was employed as Executive Vice President of Research and Development and Chief Technical Officer at Panavision Inc., Manager Systems Engineering at Ernst Leitz Canada Ltd. (now Raytheon) and Head of Optical Design at Barr & Stroud Ltd (now Thales). In addition, he has been involved in start-up and venture capital funded companies in various capacities including Managing Director.
He has over 100 worldwide optically related patents issued and applied for, has published and edited 30+ papers and books and has garnered 2 Emmy's and the Fuji Gold Medal. Neil has been active in the optics industry for over 37 years and is currently a fellow member of SPIE and SMPTE, a member of OSA and ASC and a voting member of A.M.P.A.S.