Institute of Photonics

Advanced lasers
We conduct a world-leading research activity in the physics and engineering of compact solid-state and optically-pumped semiconductor laser systems developed for numerous applications in different industrial, technological and academic areas, including quantum technologies for sensing and timing, LIDAR, plastic welding and biological imaging.
From laboratory benchtop systems to prototyping with the Fraunhofer Centre of Applied Photonics, and practical implementation and tests with our academic and industrial partners, we use our novel laser concepts and materials, and exploit new material and processing technologies to achieve high performance operation at novel wavelengths.
Our research group is led jointly by Prof Jennifer Hastie and Prof Alan Kemp. It is divided in two teams:
High Brightness Semiconductor Lasers Team (Prof Jennifer Hastie);
Compact Solid-State Lasers Team (Prof Alan Kemp).
Our particular research interests include:
novel semiconductor disk lasers at wavelengths throughout the ultraviolet, visible, near- and mid-infrared;
narrow linewidth and high stability lasers in compact/monolithic packaging;
nonlinear wavelength conversion;
diamond-based lasers;
reducing complexity in solid-state lasers; and
exploiting new materials and processing technologies.
Click in the sections below for further information.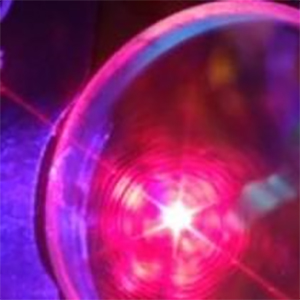 High Brightness Semiconductor Lasers
The team conducts research in the area of optically-pumped semiconductor lasers (commonly vertical-external-cavity surface-emitting-lasers, or VECSELs) in compact packaging for high spatial and spectral brightness, broad tunability and narrow linewidth at novel wavelengths.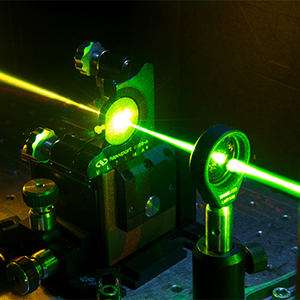 Compact Solid-State Lasers
We're interested in novel approaches to the engineering of compact solid-state lasers, in particular the innovative use of modern synthetic diamond and the diode-pumping of Ti:sapphire. Our work focuses on industrially applicable solid-state laser research.