Strathclyde physicist joins Scotland's National Academy
Prof Dino Jaroszynski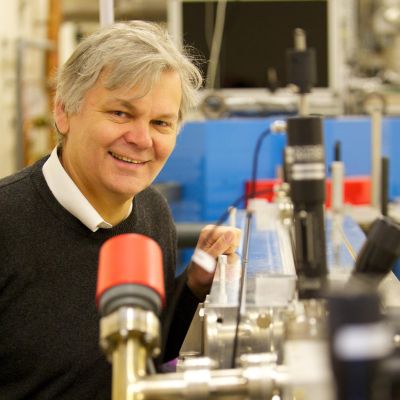 The Department is pleased to congratulate Professor Dino Jaroszynski for his election as a Fellow of the Royal Society of Edinburgh. He joins 55 other new Fellows joining the RSE in its work to place the advancement of learning and useful knowledge at the centre of public life in Scotland.
He specialises in lasers and plasmas, and has developed rays with the potential for use in areas such as medical imaging, radiotherapy and monitoring the integrity of stored nuclear waste, as well as making diagnostic equipment much smaller and less expensive than is currently available.
The accolade is a further endorsement of the quality of Physics research at Strathclyde. Based on the REF 2014 GPA Scores, Times Higher Education ranked Strathclyde as number one in the UK for physics research, with 96% of output assessed as world-leading or internationally excellent.
6th March 2015