President's Medal for gravitational wave research
Professor Nicholas Lockerbie has been awarded a President's Medal by the Royal Society of Edinburgh (RSE) for his significant contribution to the detection of gravitational waves. He was presented with the award, which recognises the outstanding achievements of scientists working in Scotland, by RSE President Dame Jocelyn Bell Burnell.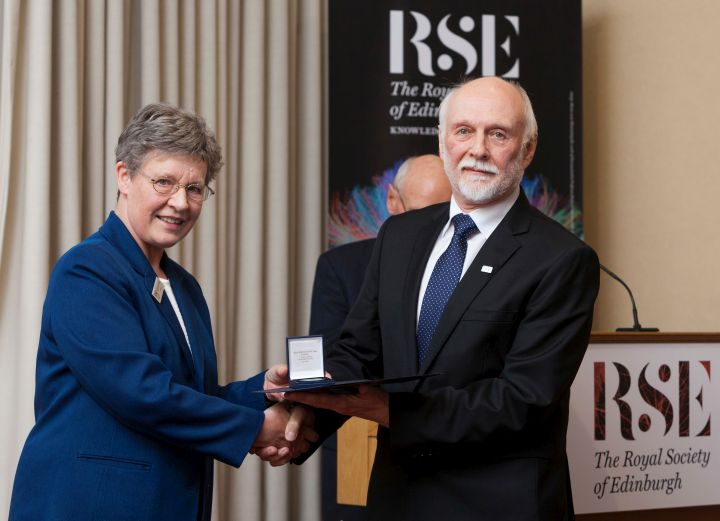 Professor Lockerbie said: "I am delighted, and very proud, to have received this medal from the Royal Society of Edinburgh. It is a great honour.
"Gravitational waves were discovered on 14 September 2015 by the two giant LIGO detectors in the USA, and this last year certainly has proved very exciting, with a second discovery of two colliding black holes by LIGO on Boxing Day 2015.
"However, it has been a long journey to get to this point, and the detections themselves are the culmination of many years of scientific and technical effort by an international team known as the LIGO Scientific Collaboration – which has just over 1,000 members from 83 institutions, spread across 15 countries; and here in Scotland, the University of Strathclyde has indeed played its part."
Professor Lockerbie was awarded the medal for leadership of the work at Strathclyde which resulted in contributions to the electrostatic drive and sensor systems, for the control of the Advanced LIGO suspension structures – essential for the subsequent detection.
Professor Lockerbie was one of sixteen scientists in Scotland honoured for this work, including fourteen from the University of Glasgow and one from the University of the West of Scotland.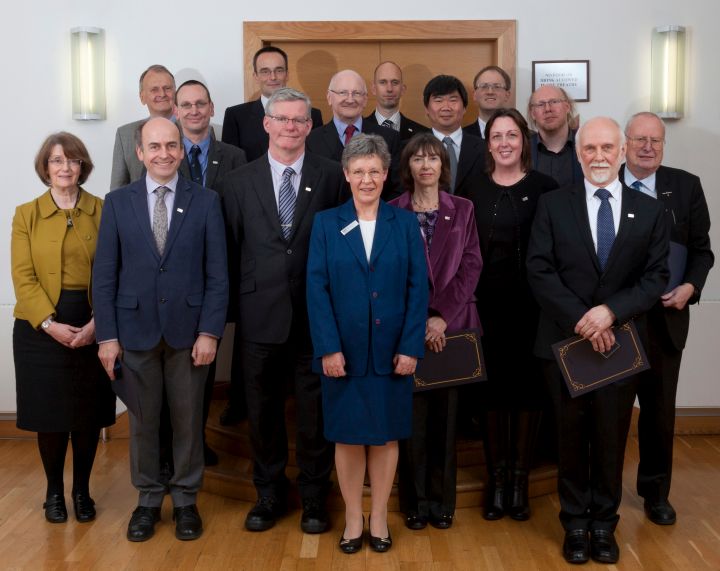 8th November 2016