Strathclyde leads new project exploring and designing quantum dynamics
The Department of Physics at Strathclyde is leading a new research programme funded by the Engineering and Physical Sciences research council, on "Designing out-of-equilibrium many-body quantum systems." This £5.8M project to run over five years involves highly interlinked experimental and theoretical research at the Universities of Strathclyde, Cambridge and Oxford. It is lead by Professor Andrew Daley, and a key platform will be the development of next generation quantum simulators in the laboratory of Professor Stefan Kuhr.

The physical principles underlying our technology to store and process data are based on our understanding of out-of-equilibrium dynamics of microscopic particles (such as electrons in wires). Better control of this physics is crucial to further shrinking electronic devices and to address the major challenge of developing energy-efficient switching and communications links. In addition, controlling and designing these dynamics is a primary building block for the next generation of quantum technologies for high-precision measurement and sensing, such as those currently being developed within the UK National Quantum Technology Programme.
We will explore, understand, and design out-of-equilibrium quantum dynamics that are relevant for such future communication and quantum technologies, using quantum simulators with ultracold atomic gases in optical potentials. Ultracold gases are a unique platform in that they offer controllability and versatility in the quantum regime that is currently unparalleled by any other quantum system. We will set up and investigate ultracold atom quantum simulations that will play a similar role in the design of quantum dynamics to that played by wind tunnels in aerodynamics.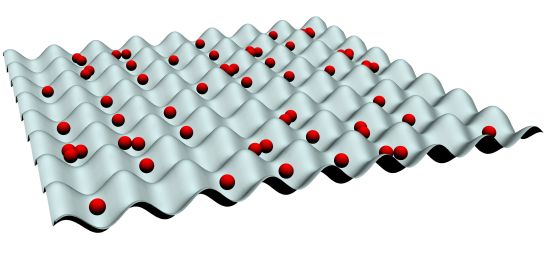 For more information see desoeq.phys.strath.ac.uk
February 2017