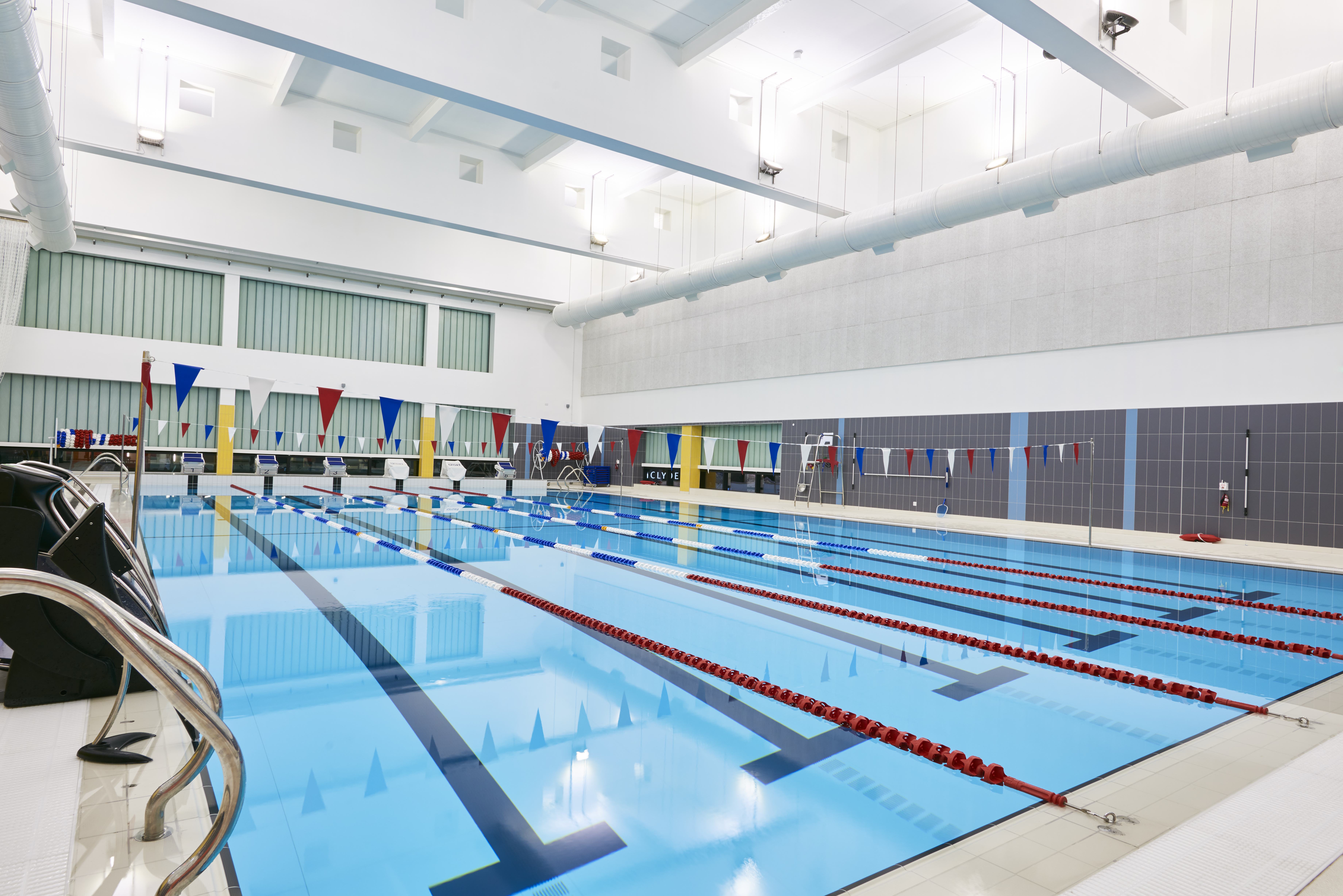 Strathclyde Sport

Swimming pool
Swimming is a low impact exercise that gives high rewards in terms of heart, lung and general fitness.
Our 25m six lane pool provides a great venue whether you want to do some intensive swimming on your lunch break or just a chance to relax and escape the busyness of the city centre.
Swimming pool key features include a partial hydraulic floating floor to allow depth alteration for a variety of activities and diving blocks.
Our facility is the first University in the UK to feature a poolpod platform lift, designed as a legacy of the 2012 London Olympics and Paralympics to improve pool access for people with disabilities and the less mobile.
At times our pool will be used for other activities, such as Sports Union clubs, please check our pool timetable before coming for a swim.
Swimwear attire that is permitted is as follows: bikini's / tankini's; swimming costumes; swimming trunks; swimming shorts; lycra leggings (including below knees); short and long sleeve close fitting t-shirts, and swim dresses.