Degree Apprenticeship

MSc Medical Statistics
Now accepting applications for a January 2023 start
Why this course?
This apprenticeship is run by academics who work in the health sector as well as in higher education. It provides a unique opportunity to develop theoretical statistical knowledge and expertise, based around real-life medical/health research and data-sets. It is designed for those with a BSc degree in a quantitative subject and wish to study towards an MSc.
Apprentices will gain skills in:
theoretical and applied statistical methods used in health sciences
problem-solving
analysis and manipulation of complex data-sets
the use of statistical software for data analysis and reporting
Learning Delivery
All our apprenticeship degree programmes are delivered through a blended learning format. Degree Apprentices will have access to our award-winning digital platform and will access course materials via our Virtual Learning Environment (VLE), Myplace and there is live face to face sessions to compliment the VLE.
Programme skillset
You will have the opportunity to acquire:
in-depth knowledge of modern statistical methods used to analyse and visualise real-life health related data sets, and the experience of how to apply these methods in a professional setting
skills in using statistical software packages used in government, industry and commerce
the ability to interpret the output from statistical tests and data analyses, and communicate findings to a variety of audiences including health professionals, scientists, government officials, managers and stakeholders who may have an interest in the research problem
problem-solving and high numeracy skills widely sought after in the commercial sector
practical experience of statistical consultancy and how to interact with professionals who require statistical analyses of their data
Work Based Learning
An integral part of a Degree Apprenticeship is the Work Based Learning elements which Degree Apprentices complete in the workplace throughout their studies. Experiential learning also provides value for the employer who are asked to identify appropriate work based projects for the Degree Apprentice to complete.
Although time spent out of the workplace is significantly reduced, the programme focusses on experiential opportunities and application of learning in the workplace. All Degree Apprentices are supported by a Work Based Learning Advisor employed by the University to support and guide the Degree Apprentices through their programme and to build a portfolio of evidence for Professional registration.
Learning Advisors will meet with Graduate Apprentices on a regular basis to discuss the work based learning assignments, facilitate the identification of suitable evidence and monitor learner progress.
Off the Job Training
There is a requirement that Degree Apprentices will dedicate 20% of their time to the programme, this is officially
known as 'off-the-job training'.
This is time spent developing the knowledge, skills and behaviours to satisfy the programme requirements.
This time is made up of activities including academic study, workplace projects, work shadowing and acting up which will allow acquisition and application of new learning that supports your development towards completing the programme. These activities should be naturally occurring and not manufactured to satisfy the programme requirements.
End Point Assessment
All Degree Apprenticeship programmes are required to include an independent End Point Assessment (EPA) which is essential to give employers confidence that apprentices completing an apprenticeship standard can perform in the occupation they have been trained in and can demonstrate the duties, knowledge, skills and behaviours set out in the apprenticeship standard.
EPA will be completed in partnership with an independent EPA Organisation, the employer and the University.
Key Features of our DAs
Dedicated delivery team who listen, understand and work with employers to offer a fully integrated, contextualised degree.
Funded study with the opportunity to progress from Undergraduate to Masters and Doctoral levels.
Anywhere, anytime learning via our online Virtual Learning Environment (VLE), Myplace, complemented by tailored intensive seminars on campus or an employer's location.
Degree Apprentices apply knowledge within their work context via a series of bespoke work based projects.
Why Strathclyde?
Praised for our close links with business and industry as well as our commitment to making an impact on the global economy, the University of Strathclyde has been named The Sunday Times Good University Guide Scottish University of the Year 2020.
Strathclyde has also been nominated for The Times Higher Education (THE) Awards 2019 University of the Year, been awarded the THE Awards 2014 Entrepreneurial University of the Year and 2016 THE Awards Business School of the Year.
Since our inclusion on the Register of Apprenticeship Training Providers (RoATP) in 2017, we have developed a varied portfolio of Degree Apprenticeship programmes for delivery in England.
Entry Criteria
An undergraduate degree in a quantitative subject. For example Mathematics, Physics or Engineering.
How to Apply
If you are interested in this Degree Apprenticeship programme, we'd be delighted to speak with you. Contact Shona MacPherson, our External Engagement Officer at shona.macpherson@strath.ac.uk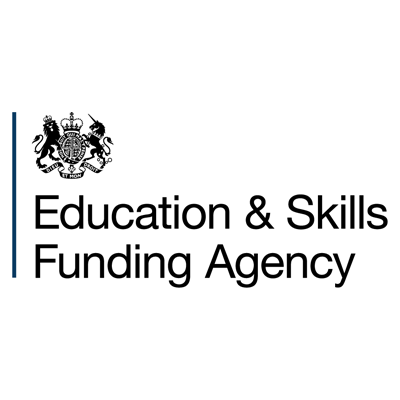 In response to the current COVID-19 situation and to comply with social distancing requirements, all on campus teaching or work-based visits are being delivered online to guarantee minimum disruption to our programmes