Study with us

English Language Teaching
Is English not your first language? Do you need to improve to meet language conditions of your degree offer? Are you simply looking to practise your English skills? We're here to help.
Our team at Strathclyde has an excellent record of delivering English courses of varying lengths and levels throughout the year. Our programme includes courses in General English, English for Academic Purposes and Study Skills.
We provide support and advice to all non-native English speaking students at the University of Strathclyde.
What course is for me?
Pre-sessional Academic English and Study Skills 2021-2022
These courses are for international students looking to study an undergraduate or postgraduate degree at Strathclyde and who need to improve their English language skills to meet the language conditions of their degree offer.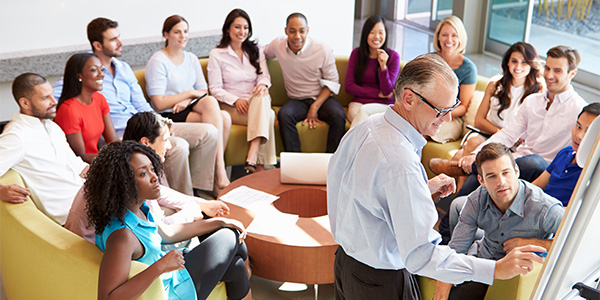 Pre-sessional Academic English and Study Skills 2021-2022
Each week of this course has 15 hours of task-based communicative and collaborative live teaching sessions, during which you'll be monitored by a team of experienced tutors. Before the sessions, there are self-study tasks to help you get the maximum benefit from the live teaching. The focus is on real situations and tasks that you'll be likely to perform in your future studies.
Strategies for understanding lectures and talks, tips on giving presentations, writing essays and reports and advice on how to use the e-library and the internet for research are among the areas covered in this course.
Online In-sessional General English and English for Academic Purposes 2021-2022
International students in a full-time degree programme who'd like to work on their English language and academic skills can benefit from free class tuition on our in-sessional courses. You can receive tuition of up to four hours a week for as long as you are at Strathclyde.