Graduate & Degree Apprenticeships

Online event: 25 May 2022
Our event details
Event: IT Degree Apprenticeships @ Strathclyde
Date & time: Wednesday 25 May 2022, 10am-11am
Location: Online
Registration: Book a place at this event
About the event
We want to bring to life the tech sector and for businesses to recognise the need to bring in new talent as well as upskill existing talent to keep up with this fast-growing sector.
Gillian Docherty OBE and Karen Meechan from ScotlandIS are experts in their field and together they are champions of technology led growth for software, digital and IT businesses. They make perfect duo to discuss all things tech and what businesses and individuals need to do to keep up.
The University of Strathclyde is at the forefront of developing and continuing to recognise the skills needed for the future and we are scaling up and expanding our IT Degree Apprenticeship offer across Scotland and England.
As well as hearing from our fantastic keynote speakers you will hear about our fully funded Degree Apprenticeship course in Digital and Technology Solutions, IT: Software Development GA and our master's in Cyber Security.
All attendees will receive a complimentary Dear Green coffee that will be posted to them prior to the event.
Speakers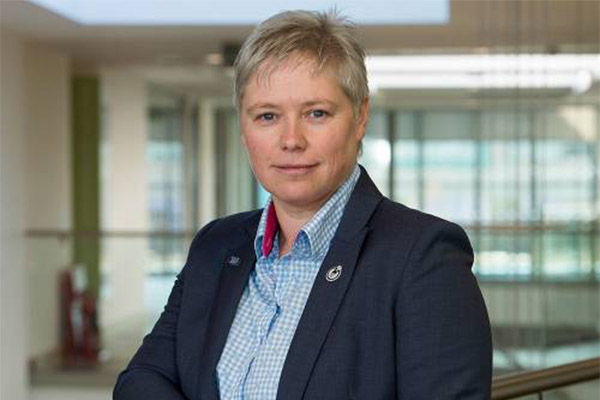 Gillian Docherty OBE
Gillian recently joined the University of Strathclyde as Chief Commercial Officer after having been in the position of Chief Executive at The Data Lab for six years.
The Data Lab is Scotland's Innovation Centre for Data and AI, and their mission is "to help Scotland maximise value from data and lead the world to a data powered future", of which Gillian has been at the forefront. She has championed the opportunity to use data to advance social and economic change throughout her career.
Formerly of IBM and with a career spanning over 20 years in the IT sector, Gillian is an advocate of building and growing talent within this thriving industry.
She was appointed an OBE in the Queen's Birthday Honours 2019 for Services to Information Technology and Business.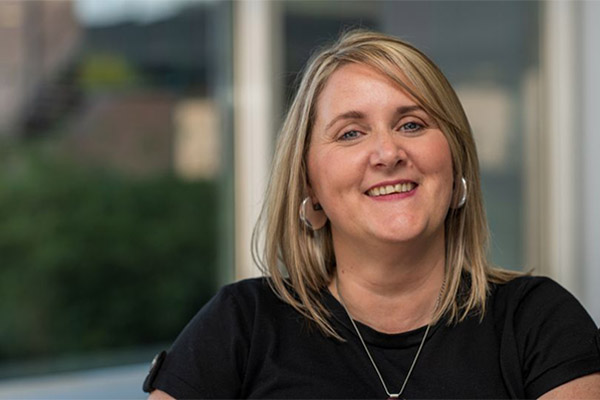 Karen Meechan
Karen is CEO of ScotlandIS.
ScotlandIS is a supporting body made up of members and partners which supports digital business and societal transformation. Karen is a supporter of the digital tech industry in Scotland and technology led growth for software, digital and IT businesses.
Dr Alex Coddington
Alex is an Associate Dean and Senior Teaching Fellow of Computer and Information Science at the University of Strathclyde. She is at the forefront of our Information Technology: Digital Solutions Graduate Apprenticeship, as well as the Digital Technology Solutions BSc and MSc Medical Statistician Degree Apprenticeship programmes.