Postgraduate research

Dr Jim Walker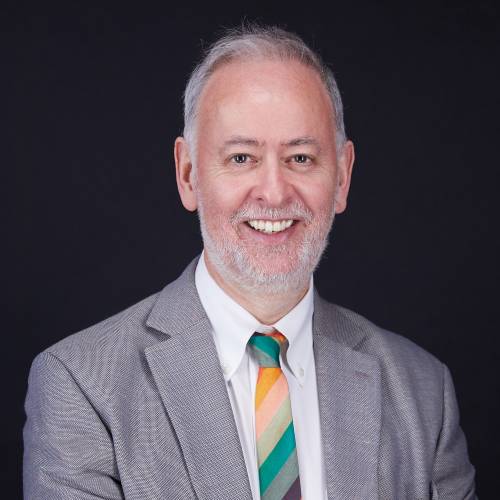 Dr Jim Walker
"After completing my undergraduate degree in Economics in the Business School, I transferred a few yards down the road to The Fraser of Allander Institute, then located in Montrose Street. Initially, I was a research student studying for an MSc but transferred to a PhD programme at the end of my first year when I also became a Research Fellow at the Institute.
"The focus of the Institute was on modelling the Scottish economy, primarily by using input-output analysis. The Institute had been at the forefront of developing the first Input-Output Table for Scotland for 1973."
How did you get involved in your area of study and what were the main themes you were working on?
My thesis concentrated on modelling Scottish international trade, not an easy option as there were hardly any usable data on the subject. I had always been interested in international trade and development and, during my time at the institute, worked on impact studies for Jordan and Saudi Arabia as well as working on various areas of Scottish economic research.
It took me five years to finish the thesis (working part time on a PhD is no fun!) but it was worth it in the end given the research experience I accumulated during that time.
How would you describe the PhD experience at Strathclyde?
My PhD was purely a research degree so didn't have the teaching aspects that most PhDs do today.
Working at the foremost institute in economic modelling and studying the Scottish economy was a fantastic learning experience.
The team of researchers at the institute at that time were exceptional so, along with my old teachers in the Economics Department, it was an amazing environment in which to work and study.
What have you been doing since completing your PhD?
I spent the two years after completion still working at Fraser of Allander on a variety of projects. I then moved (in 1987) to the Royal Bank of Scotland as one of the economics team there under Grant Baird, one of the smartest economists in the country. After three years there I moved to a stockbroker in Hong Kong and the following year became the Chief Economist at Credit Lyonnais Securities Asia Ltd.
Sixteen years later (2007) I founded my own independent economics research company, Asianomics Limited, and that is what I am still doing: macroeconomic and strategy research for the fund management industry investing in Asia (I did say that international trade and development were my principal interests as an undergrad!). Asianomics folded into the Aletheia Capital Ltd research platform which started in 2018 and I am still the Chief Economist there.
Describe your Strathclyde experience in three words:
enriching
daunting
life-changing
How did studying a PhD at Strathclyde prepare you for life after graduating?
It felt like a never-ending slog at the time but the research discipline that my PhD imbued in me has been the key to any success that I have had as a professional economist. Knowing where to look for data, knowing how to interpret it, always linking it back to theory and developing a formal, stable framework for analysis are all essential in building a reputation and keeping a client base. Knowing how little you actually know is also a rather good lesson for keeping your feet on the ground!
What advice would you give to people thinking of pursuing PhD study at Strathclyde?
Be prepared for hard work, long days and plenty of disappointing dead ends but keep persevering, keep reading, keep learning the techniques of research and you will never look back.
It prepares you for the hardest questions you will face in your working life and gives you a powerful springboard to advance in your chosen profession. Stay focused on that goal.