Postgraduate research

Dr Rabinder Buttar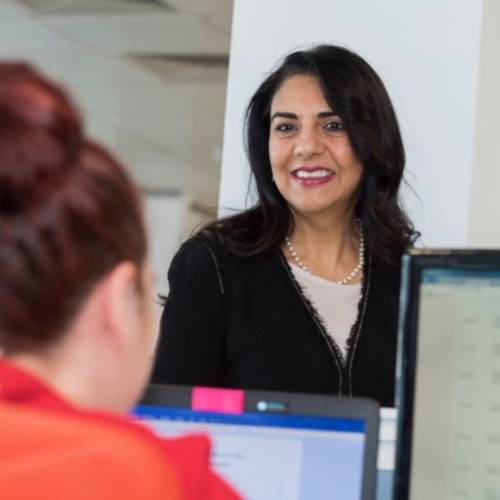 Dr Rabinder Buttar
PhD study: immunology
Current role: president and founder of Clintec International Ltd
"My PhD in Immunology was about finding novel methods for the production of monoclonal antibodies as vaccines for the future. I was always interested in medicine and was interested in this PhD as the research could form the basis of preventing various diseases.
"This project was in collaboration with Law Hospital and the Blood Transfusion Service."
How would you describe the PhD experience at Strathclyde?
Exceptional, inspiring and I learnt and owe a lot to Professor Stimson, who was the Head of the Department of Bioscience & Biotechnology. Professor Stimson gave me the opportunity and critically believed in my abilities. He also provided the moral support needed to overcome the initial lack of funding for the degree. Professor Stimson encouraged me to seek funding and, after writing to numerous organisations, I secured sufficient money for the University to employ me as a Research Assistant, reporting directly to him, and to fund my PhD.
What have you been doing since completing your PhD?
I pursued my passion in clinical research.
After gaining experience in three major pharmaceutical companies, I started my own clinical research company, Clintec International Ltd, which grew to become a significant global player serving the needs of a wide range of pharmaceutical, biotechnology and public healthcare organisations with the ultimate aim of conducting clinical research for the benefit of patients.
Clintec is now part of IQVIA, a leading global provider of advanced analytics, technology solutions and contract research services to the life sciences industry. I am now managing Clintec and its people within this larger organisation.
Describe your Strathclyde experience in three words:
inspirational
exciting
memorable
How did studying a PhD at Strathclyde prepare you for life after graduating?
It equipped me with problem solving and analytical skills and in-depth knowledge in the field of immunology which underpins the pathophysiology of many diseases across multiple therapeutic areas.

It also provided exposure to the international environment through the student community and also interaction with other departments/professionals internally as well as externally within the NHS and other public healthcare organisations.
It enabled me to form strong bonds with a diversity of people and strong partnerships between various groups locally and internationally, which is still something I put into practice today.
What advice would you give to people thinking of pursuing PhD study at Strathclyde?
Embarking on a PhD will test your resolve, ingenuity and thirst to advance your chosen area of study and discover for yourself how science really works. There will be ups and downs which will test your character and determination to succeed. You must have a lot of self-discipline, total dedication and be highly motivated to work on your own project. Be prepared to put in immense effort and time to take it to a successful and timely completion.
You will undoubtedly mature and develop in the process both as a scientist and a human being.