What is economics?
Economics is the study of almost everything we care about in society. At its heart, economics focuses on how societies use their scarce resources to produce things of value, and then how they distribute these among different people.
This isn't straightforward. Take a look around the world today and you'll see major challenges which have economics at their core, whether that be rising income inequalities, financial crises, the rise of automation, globalisation or climate change.
Economics is often thought of as being only about money and finance. However, this is only a small part of economics. Most of what you'll learn will be about the application of economics in areas outside of money and finance, whether that be in health, the environment, business or public policy.
Why study economics?
A degree in economics will give you a set of tools to help address the world's toughest societal problems.
Economists make major contributions in areas as diverse as healthcare, education, social policy, banking, environmental regulation and much more.
Why study economics at Strathclyde?
Studying an economics degree at the University of Strathclyde, you'll be learning at an award-winning academic institution - the only to have won Times Higher Education University of the Year twice! We're also ranked top 10 in the UK for Economics in the Complete University Guide league tables 2022.
Strathclyde Business School is a pioneering internationally-renowned academic organisation that shapes and develops the business minds of tomorrow.
We're home to the Fraser of Allander Institute (FAI), a leading research institute with unrivalled expertise in Scottish economic policy.
Our academic and research staff are working at the cutting edge of applied economics research, meaning that you're taught by experts in their subject areas and by people with experience of undertaking economic analysis for a huge variety of organisations.
Our graduates go on to work for a wide variety of employers including governments, banks and organisations such as IBM, BAE Systems and Deloitte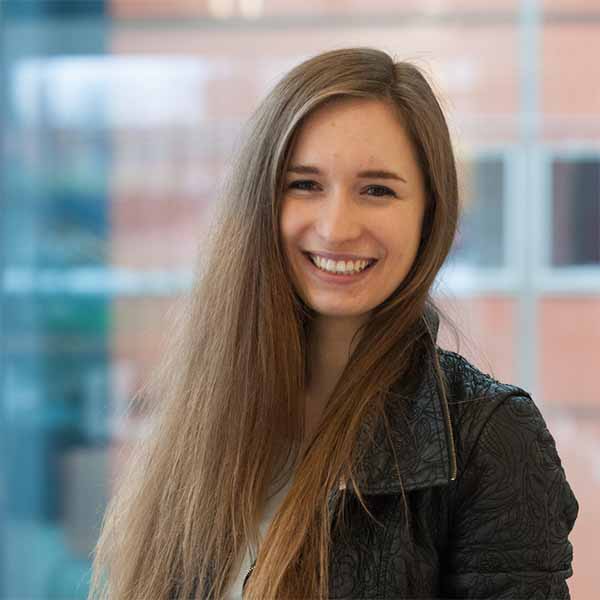 Another great part of the economics degree is that lecturers are passionate about their teaching and very approachable – you can always ask questions.
Kathrin Fürst
Economics (BA) graduate

Our subjects

Economics degrees