Our subjects

Sports engineering degrees
What is sports engineering?
This fast-growing field of engineering involves the design and production of sports equipment and facilities, performance measurement and athletic feedback systems.
Why study sports engineering?
Studying sports engineering is a great way to combine a passion for sport and technology. Athletes always look to technology to improve performance, so the world of sports engineering is always growing and highly-skilled graduates will have excellent job prospects.
Sports engineers could be involved with projects as diverse as designing new high specification football boots or fitness monitoring and improvement products, match and playing surface analysis equipment to developing image processing algorithms which act as analytical tools to determine strategic instances in a game.
Why study sports engineering at Strathclyde?
Studying sports engineering at the University of Strathclyde, you'll be learning at an award-winning academic institution - the only to have won Times Higher Education University of the Year twice!
Studying within our Department of Design, Manufacturing and Engineering Management (DMEM) provides you with access to some of the leading academics in the sport product development industry. You'll have the chance to learn from their time in industry, current research projects and advancements in those fields.
Our Sports Design Engineering degrees have been awarded academic accreditation from three institutes:
Institution of Engineering & Technology
Institution of Engineering Designers
Institution of Mechanical Engineers
You'll have the opportunity to choose to gain international experience by studying, integrating and living abroad as part of your (Year 3) studies in Australia, Canada, North America, Singapore or a location in Europe.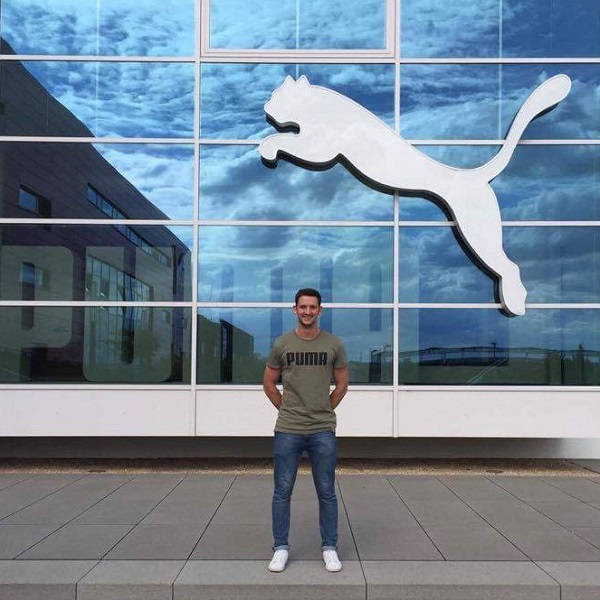 If you are creative, proactive and enjoy finding solutions to complex problems then I would strongly recommend studying a DMEM course. If you love sports and sports products, then the Sports Engineering course is the one for you!
Andrew Edgar