England
Students from England must pay tuition fees. To find out the fees for each course please go to the appropriate course page or view our undergraduate fees for this year.
Loans are available to cover the cost of fees.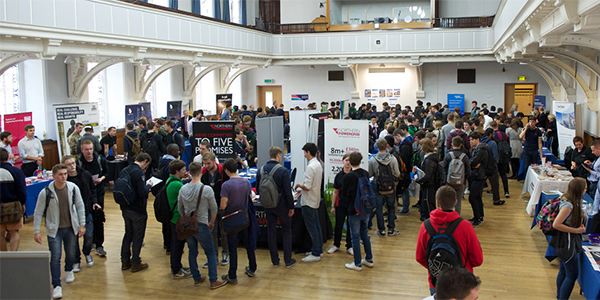 Tuition fees
Generally, undergraduate tuition fees are £9,250 per year for students coming from England. The total amount payable for a four year Bachelor's degree will be capped at £27,750. Like other Scottish universities we offer four year Honours degree programmes. In many of our subjects, suitably qualified students from England can enter year two directly and complete their Honours degree in three years. We would encourage suitably qualified A Level entrants to follow this route. Students from England can still enter Year 1 if they wish.
There are a few courses which are exceptions. If you're studying an integrated Masters degree programmes – for example MSci, MEng – you'll pay an additional £9,250 for the Masters year. The MPharm is a four-year Masters course and students will pay £9,250 for each of the four years.
Funding your studies
As an undergraduate student living in England you can apply to Student Finance England (SFE) for a tuition fee loan to cover tuition fees and a maintenance loan to help cover living costs. SFE will pay your tuition fee loan directly to Strathclyde and your maintenance loan will be paid to you by the Student Loans Company (SLC).
You need to pay back Tuition Fee Loans and Maintenance Loans but not until you have finished your course and are earning above a certain amount. Other student finance such as grants and bursaries don't have to be paid back.
For more information, visit the Student Finance England website.
How to apply
If you're coming as a new student, you don't have to wait until you have an offer from us to apply to SFE for your funding. Get ahead of the crowd and complete your online funding application when SFE opens in February.
You must complete your SFE application in full and it must be approved before you'll receive any funding. Both your fees and your loan will be paid once you've registered as a student at the university and collected your student card.
All applications are for one academic year only, so make sure you apply every year
More information
You can find out how much you could get in tuition and maintenance loans by using the GOV.UK Calculator
You can find out more about SFE on The Student Room.